Jonas Brothers fans are getting a bit of a taste of their upcoming new album!
The trio – Nick, Joe and Kevin – opened up in a new interview about their influence for album, what the sound is like, and revealed their favorite tracks, including the song titles.
Learn more inside…
As previously revealed, the brothers worked with Jon Bellion on their new record, and they just revealed that there will be '70s influences, like the Bee Gees for one.
"The key to Jon's initial pitch was bringing in influences from the '70s, but with a really modern edge to it," Nick told Variety. "We wanted to find a way to tell stories that are universal but also ultra-personal."
"They were a huge influence in our lives, growing up and listening to them with our father," Kevin added of the Bee Gees. "And obviously, as we grew up being three brothers in a band, we definitely understood similarities."
Joe teased, "The direction of the lyrics, the stories we're telling. … It has changed a lot."
So, what are their favorite songs on the new album? They mentioned FIVE song titles!
"I'm torn between 'Little Bird,' which is a song about parenthood that will affect people in different ways, and 'Waffle House.' It was a last-minute addition," Nick told Variety. "At first, it was a bit of a head scratcher, but the more I listened to it, the more I loved it. I think it really encapsulates a moment in time for us. Musically it taps into some of my favorites: Doobie Brothers and Bee Gees, and others from that era. It's a really, really, fun song. We can't wait to play it live."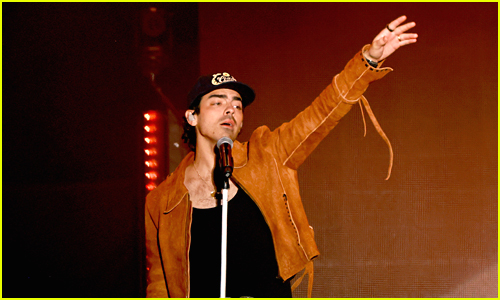 Joe added that his favorite is a song called "Wings." – "It might be the shortest song on the album, but I like it because it feels like a trailer to the rest of the body of work. Also 'Montana Sky.' There's a lot more acoustic guitar and real organic instruments that tap into a bunch of different influences, but we're aware of the fact that we're not a country act. Jon flipped it on its head — he's got a modern edge to everything he does, even if it has really classic elements."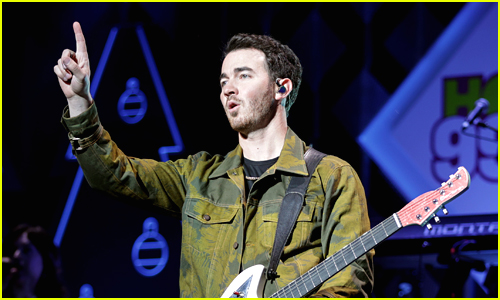 Kevin's favorite track is inspired by how he and wife Danielle met. (On their last album, Joe and Nick each had songs dedicated to their wives!)
"'Vacation Eyes' is based on how my relationship started with my wife," Kevin shared. "We met on vacation — and continuing that love story every single day is how I want to live my life. It makes me want to be on the beach! It's just such a fun song about enjoying life."
The Jonas Brothers' album doesn't have a release date yet, but new music could be coming in the next couple of months, followed by a tour later this year!
In just a few days, the trio will be receiving their very own star on the Hollywood Walk of Fame on Monday (January 30), and for those who won't be able to make it, it will be livestreamed on WalkOfFame.com.
Source: Read Full Article