Jersey Shore: Family Vacation star Mike "The Situation" Sorrentino has big plans for the future beyond the world of reality television. For 13 years, he has starred in one of MTV's most popular series. He has also faced some of his most challenging trials in front of the cameras. However, while these situations may have caused others to become cross, Sorrentino lives the mantra of "be better, not bitter." He chooses to "be a force of positivity" in his professional and personal life. For this reason, Showbiz Cheat Sheet has bestowed upon Sorrentino its first-ever Social Media Award.
We spoke to Sorrentino about the honor, the reasons why he chooses to present himself so positively on social media, and his future beyond Jersey Shore: Family Vacation.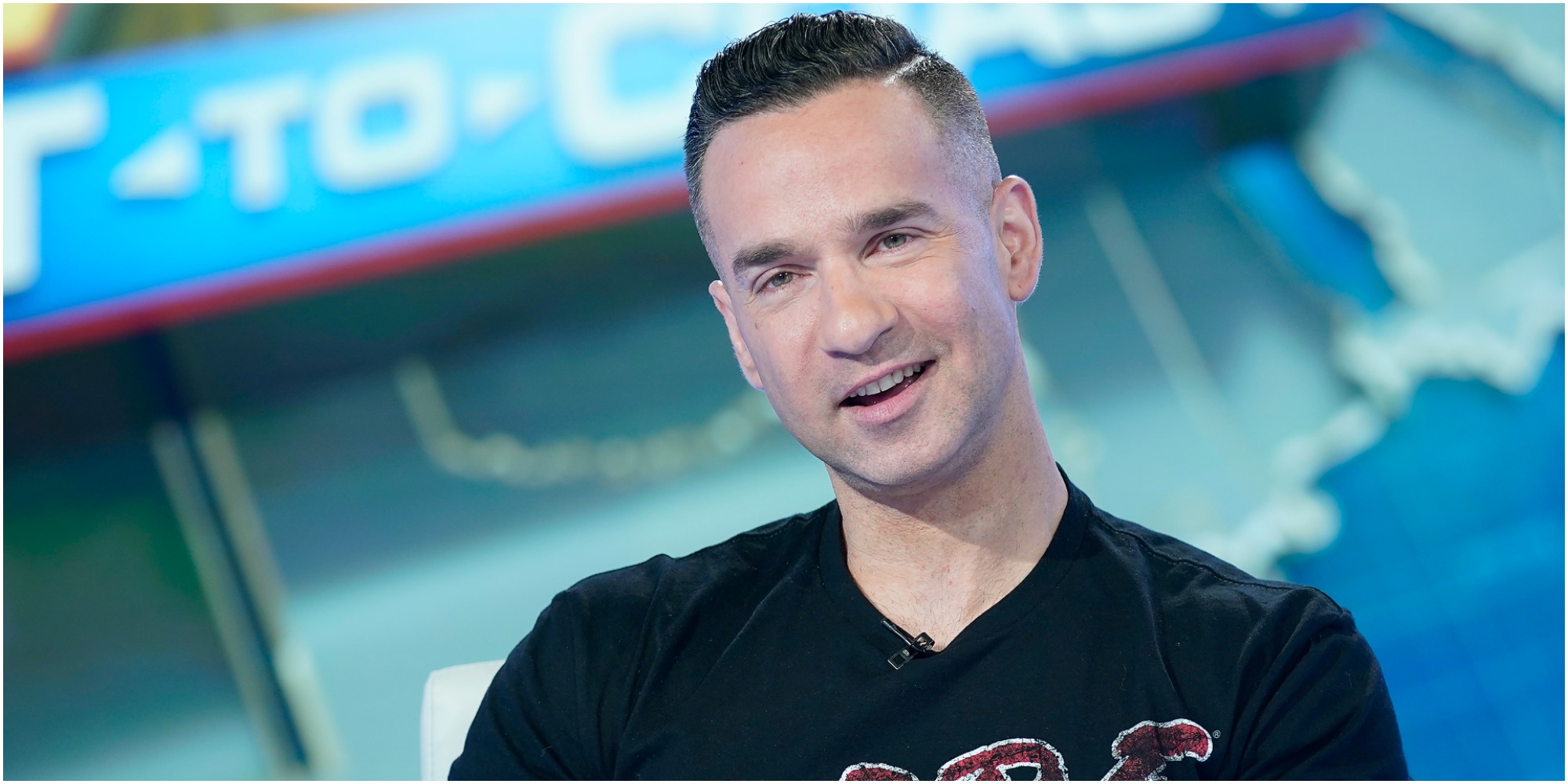 Mike Sorrentino earned Showbiz Cheat Sheet's first Social Media Award
Showbiz Cheat Sheet recently rolled out several new awards, including various reality TV awards, and a social media award.
This important recognition is meant to honor a celebrity who has a captivating social media presence. It's someone who presents themselves as inspirational, funny, and eager to connect with fans—someone who uses their social media for good. This year, Showbiz Cheat Sheet chose Mike Sorrentino as the first to receive the inaugural award.
Sorrentino stood out for his ability to create an inspirational environment for those healing and becoming sober. He also presents himself as a relatable family man, often sharing images of his wife and young son on his account. Plus, his humor shows in the antics with the Jersey Shore cast, which he often documents as well.
Sorrentino was nominated alongside celebrities such as Dwayne 'The Rock' Johnson and Stanley Tucci as well as John Mulaney, Dionne Warwick, and Christina Haack. His social media presence hits on all of the most important areas. This makes him the perfect celebrity to be honored with this award – the first of its kind.
The 'Jersey Shore: Family Vacation' star was 'honored' to be recognized for his positivity
Sorrentino was recognized with the Showbiz Cheat Sheet Social Media Award for his ability to create an inspirational and safe environment on his social media pages for his followers. This plan is by design. Sorrentino walks the walk regarding the images and commentary he shares.
Likewise, he explained he would never share any advice with his 2.9 million followers that he wouldn't follow himself.
"I'm very proud of my journey and how I got here," Sorrentino said.
"I feel that there's a lot of negativity in the world right now. And I choose to be a force of positivity for good. Life is gonna happen. However, it's how you present yourself and how you fight those battles that are really key. And that's why a positive mental attitude is so important," he explained.
Sorrentino's social media also provides a space for him to show off his family. He married his wife Lauren Sorrentino back in 2018, and the two recently welcomed their first child, son Romeo Reign. Sorrentino often posts about being a father. He features himself and Romeo in adorable matching jackets to the family wearing matching pajamas during the holidays.
Mike Sorrentino's 'tough battles' helped shape how he carries himself
Sorrentino opened up about his past "tough battles." He found that using positive affirmations and living what he preached has helped him to live a sober lifestyle and have the strength to endure a nine-month prison sentence.
"Over the past couple of years, I have faced some tough battles and what has helped me was to believe in myself and these positive affirmations," Sorrentino shared.
Some of Sorrentino's mantras include "The comeback is always greater than the setback," "we didn't come this far just to come this far," and "the best view comes from the hardest climb."
However, "once I realized these statements were helping me, in turn, I started to put them on my social media to help others in what they're going through in life," the reality star said.
"I see all the time in my DMs and on Twitter and social media that people are using what had helped me to help them and their story, and it's just unbelievable. You know, if you would have told me maybe 10 years ago that I would be this person or I would be the best version of myself. I don't know if I would have believed you. You know, but then again, I'm so proud that even some of those mistakes that I've made have turned me into the great man I am today."
Sorrentino also knows when its time to 'tune out' from social media
https://www.instagram.com/p/CX4EdaaptZz/
Although using his social media to inspire and educate, Sorrentino understands the importance of tuning out. He explained it is very important to take the time to just enjoy the world around him.
"Social media is important to me because it's part of my job, you know? And it's also part of myself because I'm getting out a positive message to the world," he revealed.
"A lot of times, I put my phone down because it's unhealthy to have it on you all the time. And I want to get to real-life; enjoy being a father and a husband and do those things and be strong in the gym," he said.
"I think it's important to have balance as well. But for me, as I said, it's my job, and also, I feel that when I am, you know, sending out those quotes online, I'm helping someone you know. That's a big deal. It's a very big deal," Sorrentino concluded.
Jersey Shore: Family Vacation airs Thursdays at 8 p.m. EST on MTV.
Source: Read Full Article