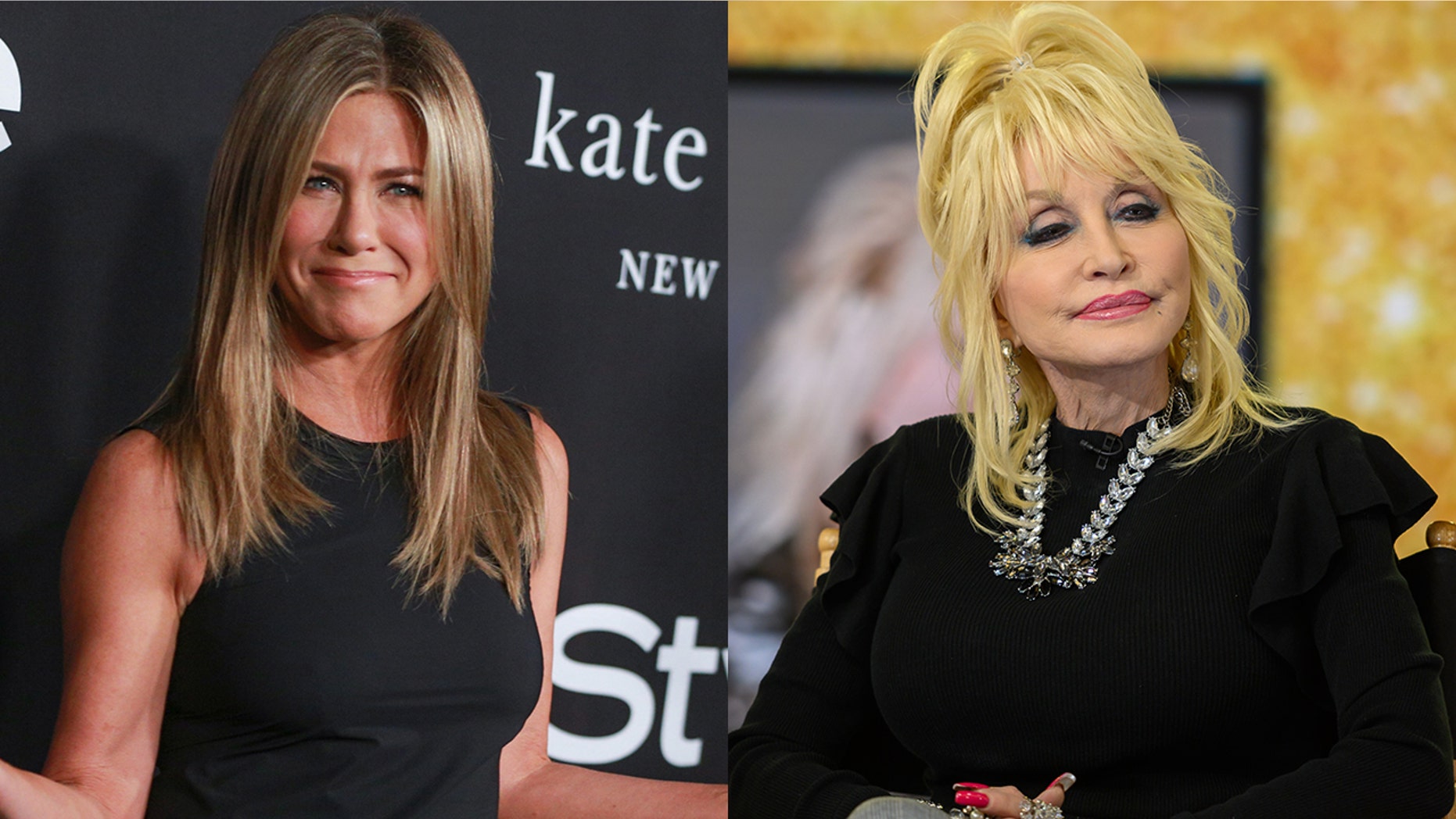 Jennifer Aniston responded to Dolly Parton's shocking statement on "The Tonight Show."
(Getty Images)
Jennifer Aniston has responded after Dolly Parton made some NSFW comments about her husband's crush on the "Friends" star, and her theory that he's hoping for a threesome with the duo.
As previously reported, Parton appeared on "The Tonight Show Starring Jimmy Fallon" where she shocked the host with comments about her longtime husband, Carl Thomas Dean, and his reaction to her working with Aniston on the Netflix original movie "Dumplin."
"My husband is crazy about her," she told the host. "He was more excited that I was going to do a movie with her than he was that I got the chance to write all this music. See, I think he kinda fantasizes, like, a threesome with us."
Speaking with USA Today, Aniston reacted to Parton's comments noting that she found them to be both comical and par for the course for the country singer's sense of humor.
"My mouth just dropped," Aniston told the outlet. "And then I laughed my (butt) off. That's Dolly."
She continued: "It was hilarious, I think it's flattering. And that's Dolly's sense of humor. No one in the world can get away with saying anything like that about their partner on live television, except Dolly. I mean, that is a quote."
Aniston stars in "Dumplin" as a former beauty queen whose plus-size daughter decides to compete in the pageant she's organizing. Parton wrote original music for the film and its plot is heavily inspired by her work.
As for whether or not Dean's dreams will come true, Aniston didn't seem too keen to give that rumor any air.
"That was just talk show fodder," she concluded.
Source: Read Full Article