Gwyneth Paltrow has long been one of Hollywood's most influential stars. An actor who grew up in the entertainment industry, Paltrow got her start as a performer in stage productions and on TV movies directed by her father, Bruce Paltrow.
Well-known for her ventures into the health and wellness space, Paltrow has been involved in several high-profile relationships over the years. These days, Paltrow is happily married to her partner, Brad Falchuk but fans still can't get enough of the fabulous engagement jewelry that Paltrow has rocked over the years.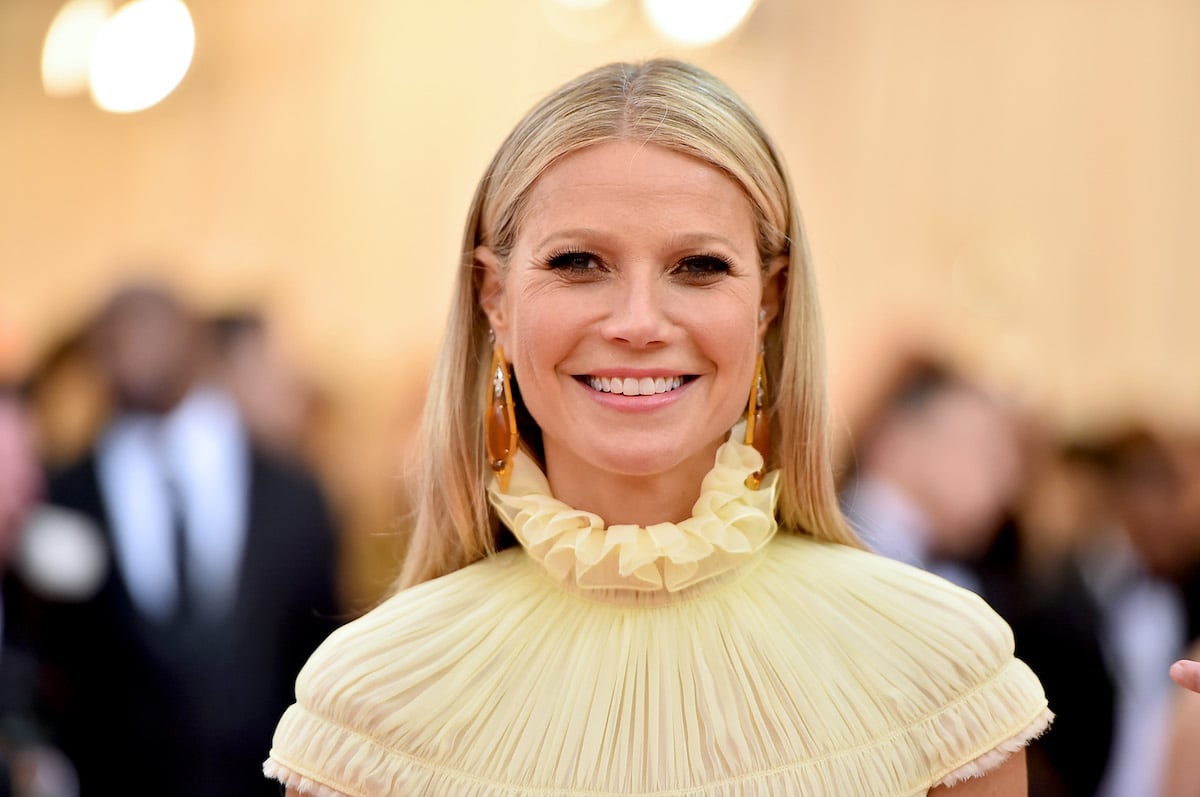 What kind of engagement ring did Brad Pitt give Gwyneth Paltrow?
In the mid-90s, Paltrow started dating young up-and-coming actor Brad Pitt. The two were a tabloid sensation, rocking red carpets together and stepping out to industry events often.
In 1996, Pitt proposed to Paltrow, presenting her with a stunning diamond solitaire engagement ring, featuring a square-cut diamond on a yellow gold band. According to MSN, Paltrow wore the solitaire to several high-profile events over the course of their brief engagement. However, Paltrow and Pitt would ultimately split up in 1997, calling off their engagement and going their separate ways.
Paltrow has remained friendly with Pitt, going on the record to say that there's no animosity between them. According to Hollywood Life, Paltrow has been quoted as saying "I don't have any really bad blood."
Chris Martin and Gwyneth Paltrow got engaged in 2003
In late 2002, Paltrow crossed paths with Coldplay frontman Chris Martin. The two hit it off quickly, and just a few months after their initial meeting, Martin popped the question. MSN reports the ring Martin gave Paltrow features an Asscher-cut diamond estimated at around 8 carats. The ring also included micro-pave diamonds around the center stone and more small diamonds set into the band.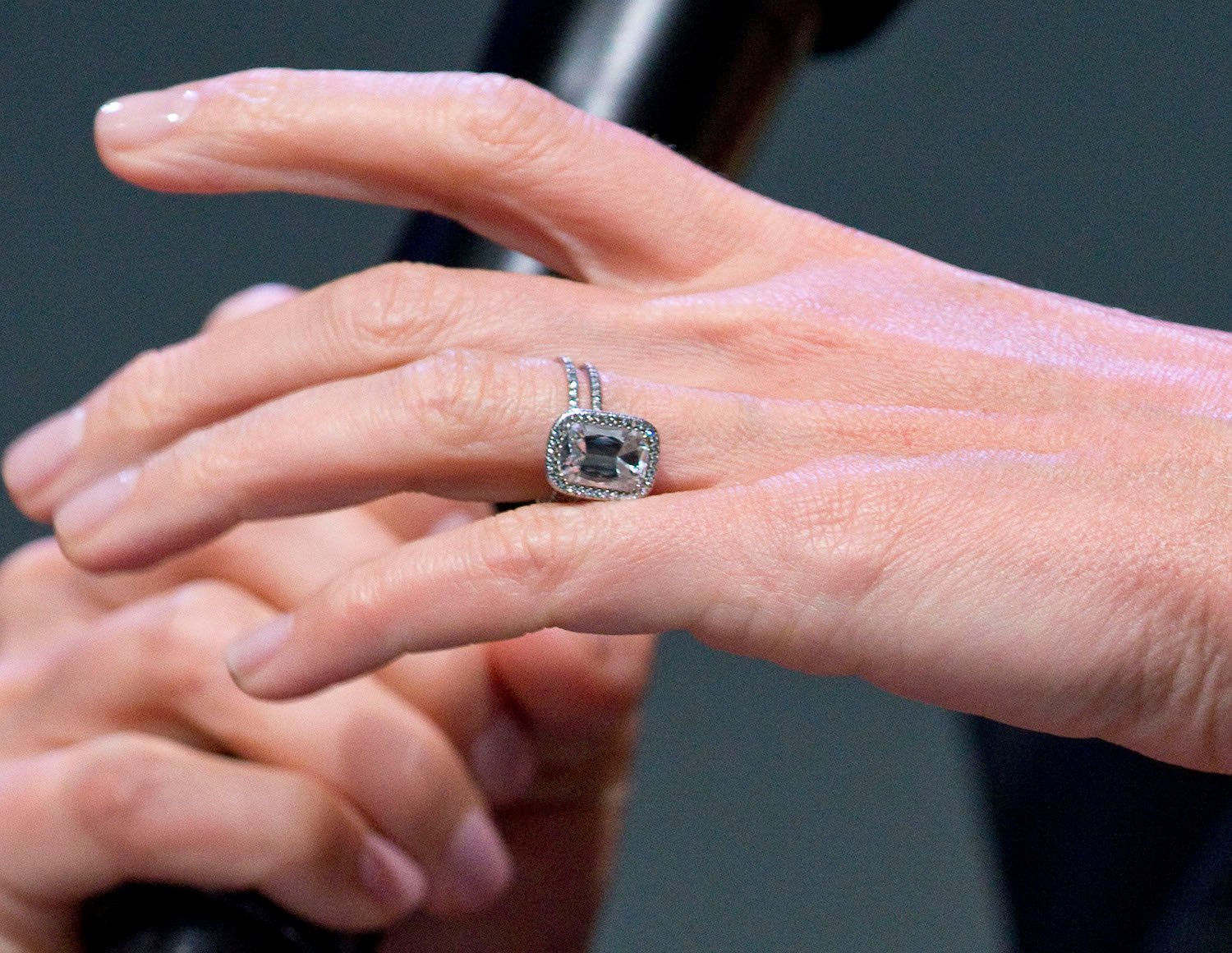 Martin and Paltrow would go on to tie the knot in December 2003. The couple had two children, remaining together for over 10 years before announcing their divorce in 2014. Paltrow made headlines at the time for her decision to describe their divorce as a "conscious uncoupling." Paltrow and Martin went out of their way to remain amicable, in spite of their split, and have maintained their friendship.
Brad Falchuk gave Gwyneth Paltrow a non-traditional engagement ring
In 2014, Paltrow started dating producer Brad Falchuk. They announced their engagement in January 2018, with Paltrow showing off her stunning engagement ring in a magazine spread for Goop Magazine's Sex & Love issue.
The ring is unlike either of Paltrow's previous engagement rings, featuring a large dark blue sapphire stone surrounded by a white gold or platinum setting. The band of Paltrow's engagement ring features small diamonds studded throughout—for a look that is both non-traditional and completely breathtaking.
In the announcement, according to People, Paltrow praised Falchuk, calling him the "man I was meant to be with." The star went on to talk about the complexities of romance, admitting, "Personally, at midlife, I have tried to accept how complex romantic love can be. I have decided to give it a go again, not only because I believe I have found the man I was meant to be with, but because I have accepted the soul-stretching, pattern-breaking opportunities that (terrifyingly) are made possible by intimacy."
Certainly, things have worked out well for Paltrow and Falchuk. The two tied the knot in 2018 and are still together to this day, often sharing sweet snapshots on social media to give fans a glimpse of their love match.
Source: Read Full Article