TL;DR: 
Ina Garten's Instagram account has approximately 3.5 million followers.
The 'Barefoot Contessa' host is very involved in the posting process.
Ina Garten manages her own Instagram account, sometimes with help from an assistant.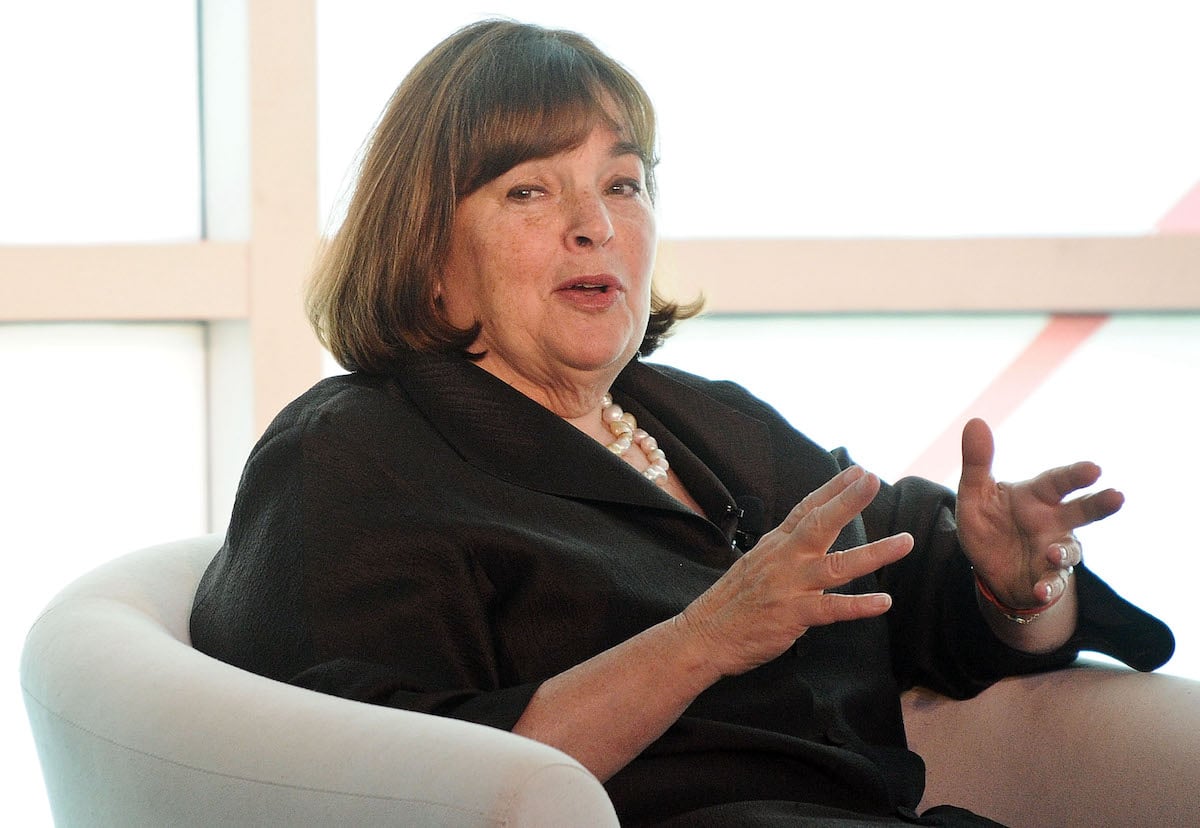 Scroll Ina Garten's Instagram grid, and it's all things Barefoot Contessa. Not just photos of the longtime Food Network star. It's more like stepping inside her world. There are vases of flowers, roast chickens, cupcakes, glimpses of Garten's pantry, and photos with friends. Similar to her approach to meals, Garten's Instagram strategy is laidback. She doesn't have a team managing her account. Instead, she does it all herself, albeit with a little help from an assistant.
Ina Garten's Instagram following grew during the pandemic
During the coronavirus (COVID-19) pandemic Garten's work changed. She filmed Barefoot Contessa herself before going on a virtual book tour.
For someone who doesn't take selfies, she's very connected to fans. The Modern Comfort Food author took to Instagram where she shared her coronavirus pantry staples. She also helped fans come up with meal ideas using what they had in their kitchens. 
Perhaps most memorably she jokingly prepared a giant cosmopolitan in a video that went viral. As a result, Garten's Instagram following increased and she received invites to sip cocktails on talk shows.
Today, more than two years after coronavirus had her staying at home, the cookbook author has 3.5 million Instagram followers.
Ina Garten posts 'every single thing' to her Instagram
Garten's very involved in every aspect of all things Barefoot Contessa.  "There isn't a letter, there isn't a recipe, there's no photograph, there isn't a font, there isn't a color, there isn't a detail that I don't totally do myself," Garten told Eater in 2015. So it's not much of a surprise she's hands-on when it comes to her social media.
Garten's former assistant, Lidey Heuck, who is now, according to Mashed, a food writer and blogger, was originally hired to do her social media. Per Eater, Heuck initially suggested setting up a fake Instagram account to see what worked and what didn't. Garten turned down the idea. 
"I post every single thing," she said. "I post it. I write it. I check it with her, and then it goes." During a 2018 HuffPost interview, Garten's Instagram strategy was revealed as not much of a strategy but more spontaneous.
Heuck will "say, 'You haven't posted in a while, you might want to think about posting something,'" Garten explained. "Or she'll offer me some ideas about what I might want to post, like, 'Take some photos while you're in Paris," but that's about it."
"I really think everything has to come from me," she added.
Garten even got Facebook's attention. They came to her and said they use her as an example of a brand that's authentic. "Well, it is authentic because it actually is me that does it," Garten told Eater. "I think people get it," she later added. "That it's not like some office over there that's, you know, in L.A., doing my Facebook account, but it's actually me doing it, writing it, photographing it."
It's 'very rare' for the Barefoot Contessa to follow 'someone new' on Instagram
At the time of writing Garten follows 187 Instagram accounts. So what does it take to get a follow from the Barefoot Contessa? She answered the question in 2018 when her followers — and following — were nearly half of what they are now.
"It's very rare that I add someone new," she said. "Their page has to appeal to me in some way. I like to follow people who garden. I follow somebody who is a great photographer, Miguel Flores-Vianna. I follow friends so I can see what they're up to."
Source: Read Full Article