Pamela Anderson and Tommy Lee's first marriage was like rocket fuel for the paparazzi in the mid-1990s. After dipping out of the public eye, the couple has seen a resurgence in popularity with the launch of the Hulu original series Pam & Tommy. As Anderson pops back into the public eye, fans have plenty of questions about the former Baywatch star. For instance, how tall is Pamela Anderson?
Read on for more about Anderson's post-Tommy Lee life, her net worth, and how the former Playboy model's height remains mostly a mystery decades after she became a star.
She was discovered in an unlikely fashion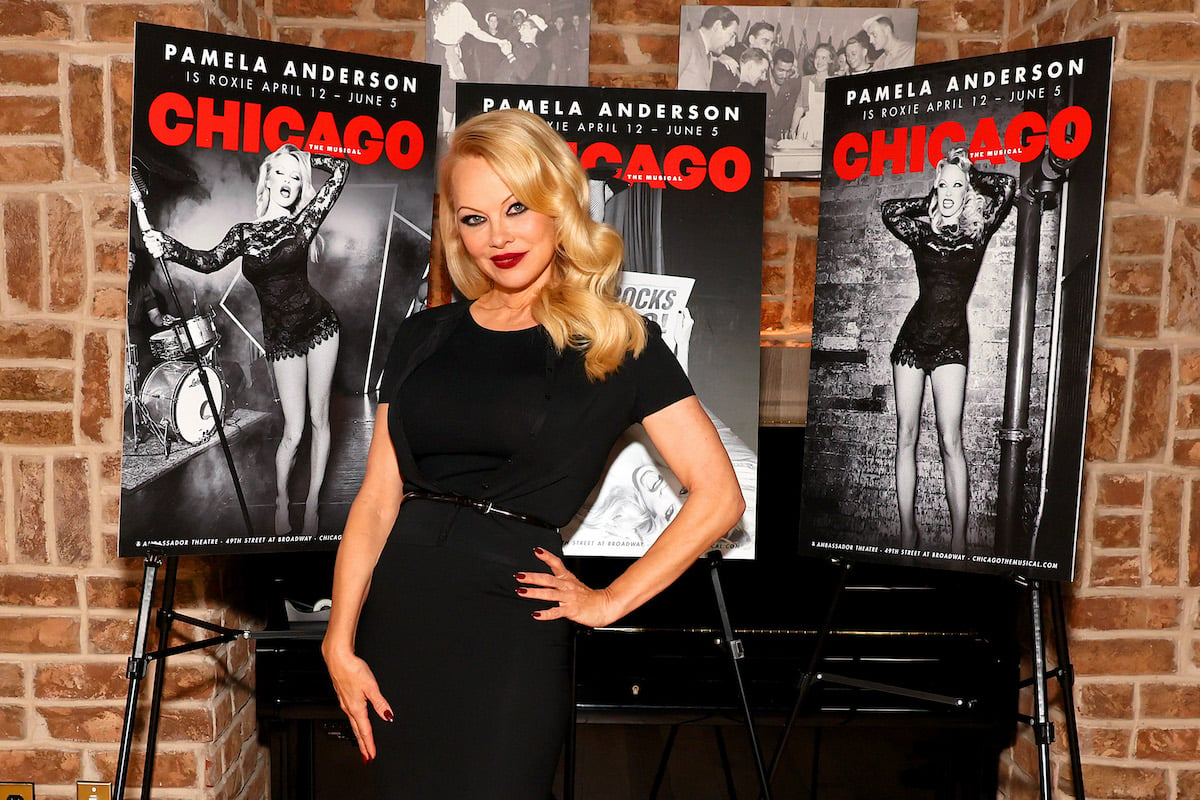 In August 1989, a 22-year-old Pamela Anderson thought she was just going to a football game. Living in British Columbia at the time, she went to see the BC Lions of the Canadian Football League. Soon, she found herself on the enormous screen at BC Place Stadium, where fans cheered for the blond beauty. Pam & Tommy Episode 6 reenacts the experience, showcasing the completely out-of-the-blue birth of a star.
Only two months later, Anderson was strolling the grounds of the Playboy Mansion, where Playboy founder Hugh Hefner praised her as genuinely unique. Although her only modeling experience was posing for a Labatt's poster following that fateful football game, she calmed her nerves and settled in for a Playboy photoshoot. Anderson ended up on the October 1989 cover and was Playmate of the Month by February 1990.
The instant fame opened Hollywood's doors, though Anderson's acting career started slowly. Her first appearance was a small role in the final season of Charles in Charge, the popular sitcom starring Scott Baio. Her IMDb page abounds with music videos and other minor parts — such as the "Tool Time Girl" in Home Improvement — before her career took off.
In 1992, Anderson landed the part of C.J. Parker in Baywatch. She starred on the show until the final season in 1997, appearing in more than 100 episodes and cementing her status as a '90s icon.
How tall is Pamela Anderson? The answer isn't so simple
It's safe to say the star had stopped growing height-wise by the time she starred in Baywatch. Nevertheless, Pamela Anderson's height seems to be in flux. Despite being listed at 5-foot-7 in Playboy, she claimed on The Jonathan Ross Show that figure wasn't accurate. Instead, she insisted she was between 5 feet 6 inches and 5 feet 7 inches tall.
Although Ross accepted Anderson at her word, the author of her CelebHeights profile isn't so sure. Rob Paul, explains on his YouTube channel that he met Anderson at the 2017 London Film and Comic-Con and posed next to her for a photo. With the 5-foot-8 Paul clearly taller than Anderson despite what Paul claims were at least three-inch heels, he estimates she is around 5-foot-5.
But other estimates put Pamela Anderson's height a little closer to her Playboy profile. Outlets like Celeb Health Magazine still list her as 5 feet 7 inches.
What is Pamela Anderson's net worth, and what is she doing today?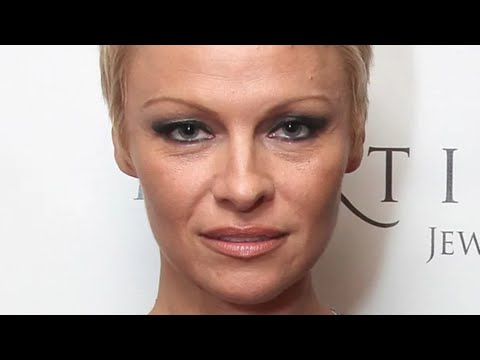 By the mid-'90s, Anderson was raking in $300,000 per episode on Baywatch and took a run at the big screen, starring in the 1996 action flick Barb Wire. Around this time, she was worth as much as $35 million, The Richest estimates. She lived in a sprawling Malibu estate and owned properties in Canada.
But her career soon changed significantly. Anderson gave birth to sons Brandon in 1996 and Dylan in 1997, with her pregnancies carrying through the making of Barb Wire and the last couple of Baywatch seasons. According to CNN, Anderson announced she was pregnant again (after miscarrying) just as she and Tommy Lee were suing the workers who had allegedly stolen the infamous Pam and Tommy sex tape.
After enduring the stress of the leaked footage, Anderson divorced Lee in 1998. She focused on raising her two young boys while taking time off from Hollywood over the next decade. Parade reports that Anderson eventually sent the boys to boarding schools in Vancouver, keeping them well away from prying paparazzi lenses. Ultimately, her net worth settled down to about $20 million, according to Celebrity Net Worth, which also estimates Pamela Anderson's height to be 5-foot-6.
As Pam & Tommy brings viewers back to the '90s, Anderson's life will take center stage again for an upcoming Netflix documentary featuring never-before-seen videos and Anderson's journal entries. She'll also make her Broadway debut as Roxie in the revival of Chicago from April 12 through June 5.
Source: Read Full Article