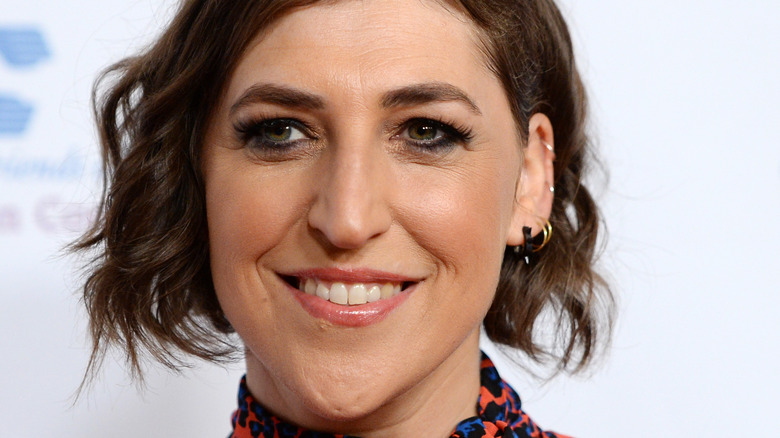 Ever since Alex Trebek's heartbreaking death in November 2020, "Jeopardy!" has been attempting to pick up the pieces by finding a host that could do what Trebek did for the show for over 36 years (via Business Insider).
So far, the process of finding a new host has consisted of test-running a myriad of celebrities and journalists for two weeks per person to see who best suits the position. But it hasn't been an easy process, says executive producer Mike Richards. "We had one guy that was beyond perfect at his job and did it for 37 years, so for us to shift from that to someone new every week or sometimes two new people in one week (of taping) was a challenge for us," he revealed, per USA Today.
As of June 1, the hosts that have given the job a try consist of "Jeopardy!" champion Ken Jennings; executive producer Mike Richards; journalist Katie Couric; talk show host Dr. Mehmet Oz; Green Bay Packers quarterback Aaron Rodgers; CNN anchor Anderson Cooper; "60 Minutes" correspondent Bill Whitaker; former champion Buzzy Cohen; and actress Mayim Bialik (via USA Today). Each host has had varying degrees of success, with some becoming quick fan favorites while others were unfortunately forgettable.
Bialik will be the second woman ever to host Jeopardy!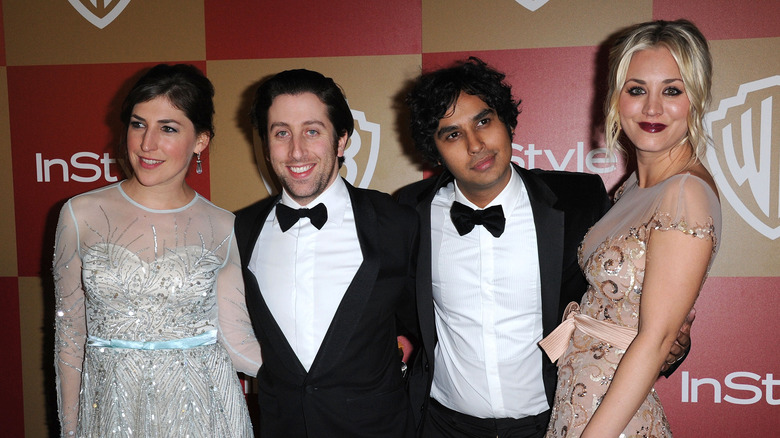 With all of the names and faces that have graced the "Jeopardy!" stage in the hopes of filling Trebek's shoes, who seems to be standing out the most? Well, according to fans, people couldn't seem to get enough of Mayim Bialik, of all people. Bialik is best known for her role as Amy Farrah Fowler from "The Big Bang Theory" (via YouTube), where she plays a genius neuroscientist. And interestingly enough, it turns out that Bialik actually has a Ph.D in neuroscience in real life, as well, which is perhaps one of the reasons she plays Farrah Fowler so well (via National Geographic).
Bialik is the second woman to give the job of hosting a try — with Katie Couric being the first — and she couldn't be more excited to be included. "It is an incredible honor to guest host 'Jeopardy!' I was raised in a very creative and academic family, but it wasn't until high school that I fell in love with science, and that love led me to a PhD in neuroscience," she said. "I so appreciate that 'Jeopardy!' is a show that tests all aspects of intellect and allows the brightest minds to shine," per CNN.
Bialik paid homage to Alex Trebek with this specific hosting style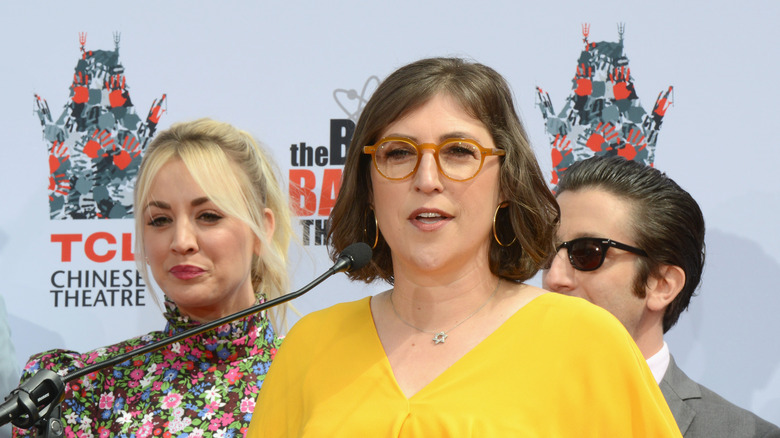 Fans are obsessed with Mayim Bialik's cross between funny and brilliant. She manages to give the show some energy and personality without jeopardizing the show's mission of scholarship and education, which is exactly what she said she loved the most about Trebek's hosting style. According to Today, she said, "[Alex Trebek] really was the quintessential host. He was friendly but not too friendly; he was smart but not unapproachable. He had a warm smile and a great sense of humor and he was incredibly professional."
Needless to say, fans absolutely loved Bialik's go at hosting. One Twitter user gushed over her, writing, "Awww! I love Mayim Bialik as the host of #Jeopardy. Of course she'd be great. She's sweet, personable & very smart." Another fan wrote, "Mayim Bialik being great as a Jeopardy! host should surprise pretty much no one."
These are some of the ways she prepared to host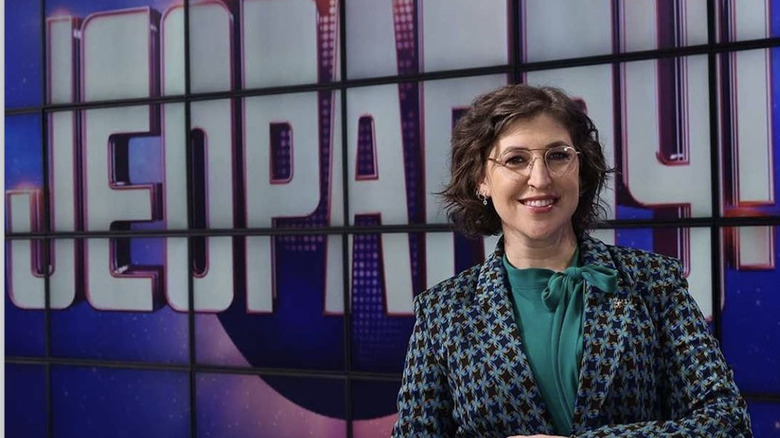 Bialik told Today in an interview that she put a lot of thought and time into how she would prepare for her big moment. First and foremost, she thought long and hard about what she would wear in front of the millions tuning in. "Mostly, I think I need to find a nice blazer!" she revealed. "I guess I've been preparing my whole life for something like this!" And while the blazer she chose was certainly stylish, as it turns out, there was much more thought than simple aesthetics put into the outfit. She shared, "Much as women are accomplished in many fields and we've made so many changes in how we are represented and how we are seen, it's by in large a confusing time I think still for women in terms of what we're expected to look like and what people think when we dress a certain way or don't" (via Business Insider).
In addition to contemplating her 'fit, she also told Today that she practiced her favorite puns so she could try to incorporate them into the categories, as she "really [likes] a good pun." She added that her plan from the beginning was just to act herself, as she had managed to manifest a career for herself based on her humor, intelligence, and personality. "I see this kind of guest hosting gig as an extension of all of the things about me that I get to bring to this immense responsibility," she gushed.
"Plus, I get to do it in a blazer."
Source: Read Full Article