The 'Good Girls on Vacation' rapper makes use of his Instagram account to give fans an update on Zohar's wellbeing after the 6-year-old fell from five-story window earlier this month.
AceShowbiz –Flo Rida has broken his silence regarding his 6-year-old son, who was seriously injured after falling from five-story window. The rapper made use of his Instagram account to give fans an update on Zohar's wellbeing from the scary fall.
"Great day, thank you to everyone who reached out with their concerns and prayers for my son. He is getting the best medical care and miraculously survived a tragic fall," the "Good Girls on Vacation" spitter wrote on Thursday, March 30.
The hip-hop star also asked fans to give him and his family privacy as they deal with the tragedy. "I ask for your continued prayers as he undergoes rehabilitation but I would appreciate that this remain a private matter," he concluded his message.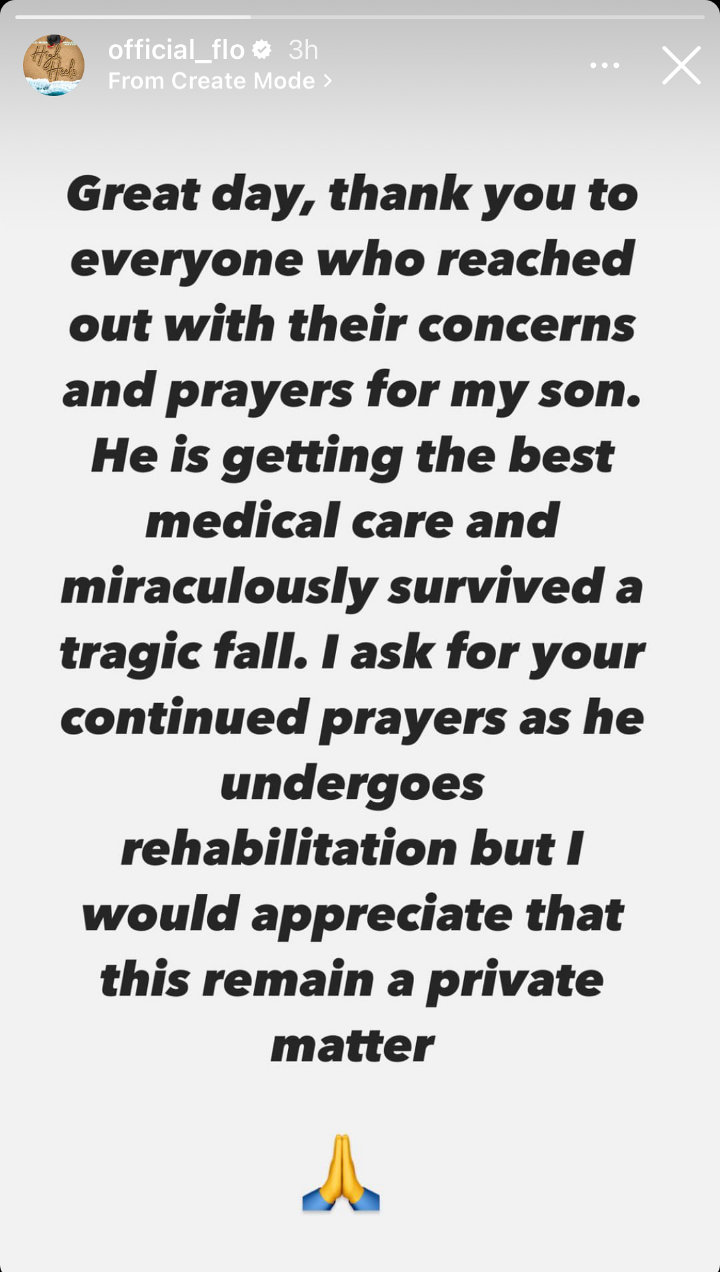 Flo Rida addressed his son's tragic fall from 5-stories window.
Prior to this, it was reported that Flo Rida's baby mama Alexis Adams, with whom the rapper shares Zohar together, filed a lawsuit against the Jersey City building's management on Monday. She accused the building's management of being "negligent and careless" as they "did not install size guards on the window," which led to the scary fall earlier this month.
In the lawsuit, Zohar's mom argued, "As a single mom to a special needs child, this feels like a nightmare." She added, "My heart is broken into a million pieces. It is devastating to see my child go through such pain and trauma knowing that this could've been avoided."
Alexis is currently seeking an unspecified amount of compensation for treating Zohar's injuries. As for Flo Rida, he is not involved in the lawsuit.
Meanwhile, Zohar is still in the Intensive Care Unit following the incident. He reportedly suffered a shattered pelvis, left metatarsal fractures, a Grade 3 liver laceration, internal bleeding and collapsed lungs. The young boy is a special needs child as he's been diagnosed with autism and a brain condition called hydrocephalus.
You can share this post!
Source: Read Full Article