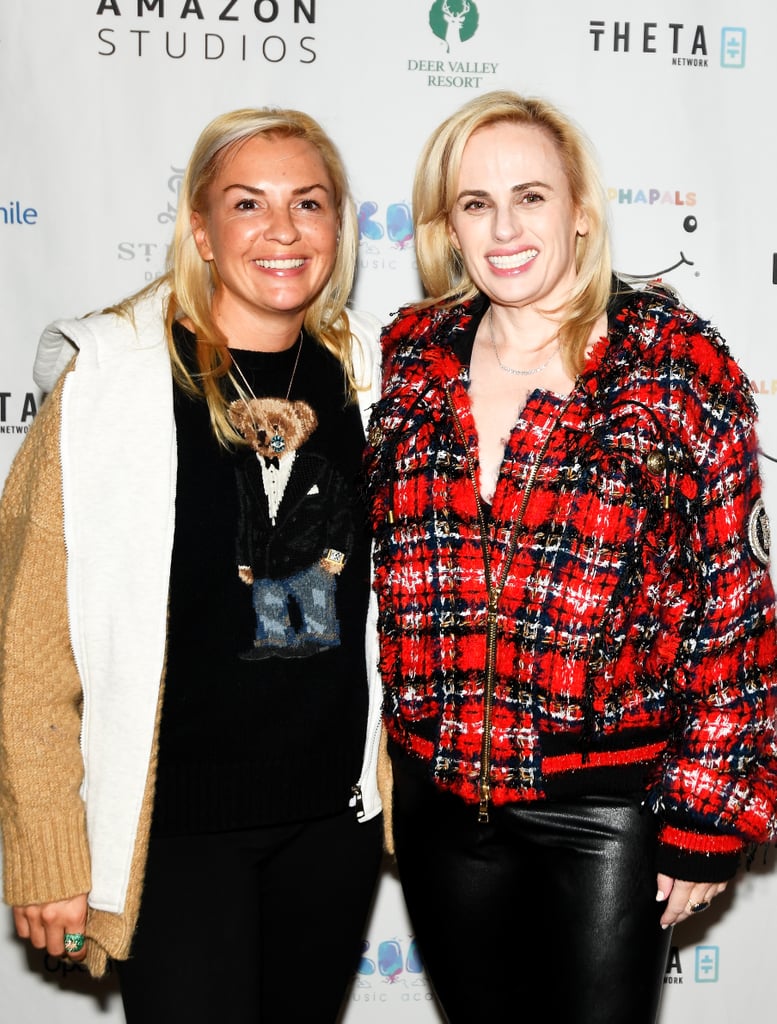 Everything to Know About Rebel Wilson's Fiancée, Ramona Agruma

Rebel Wilson has finally found her "Disney princess" and now they're getting married! On June 9, 2022, the "Senior Year" star revealed her romance with her then-girlfriend, Ramona Agruma, on Instagram, an announcement that also included her publicly coming out. "I thought I was searching for a Disney Prince… but maybe what I really needed all this time was a Disney Princess ??? #loveislove," Wilson wrote in a caption.
Fast forward to February 2023, Wilson's "Disney princess" is now her fiancée after she, again, announced her latest relationship update via Instagram. "We said YES! ??," she captioned a post showing off her engagement ring. "Thank you @tiffanyandco for the stunning ring ? and to Bob Iger and the incredible team at Disneyland @disneyweddings for pulling off this magical surprise!"
Sparks flew between Wilson and Agruma weeks prior to the two publicly embracing their relationship. In a May interview withPeople, Wilson revealed that they were set up by a friend and initially met over the phone before seeing each other in person, though the actor never mentioned Agruma by name. She also shared that she thought their "old-school" way of starting a relationship was "very romantic."
"I think going through the process of finding more self-worth, I think that what you want in a partner is elevated and so it's great to have someone who feels like an equal partner and be in a healthy relationship," she said of Agruma. "There were times — I'm not saying with all my exes, they're great — but there were some times that I was probably putting up with that I shouldn't have. So it feels different to be in a really healthy relationship."
Since their public reveal, Wilson and Agruma have attended a handful of events together, including the 2022 US Open and recent debut of Dubai's Atlantis The Royal hotel — where Beyoncé also put on a greatest hits performance — celebrated holidays together, and even had a romantic getaway vacation to Italy. But many may still be wondering who's the woman keeping a big smile on Wilson's face.
Ahead, read everything we know about Agruma.
Source: Read Full Article