While co-hosting The Tonight Show with Johnny Carson for 30 years, announcer, Ed McMahon, became a beloved television icon himself. Of course, he had other jobs in that time, like hosting Star Search. But, according to him, he was completely content playing second banana to his superstar friend. And he offered career advice for anyone else hoping to do the same.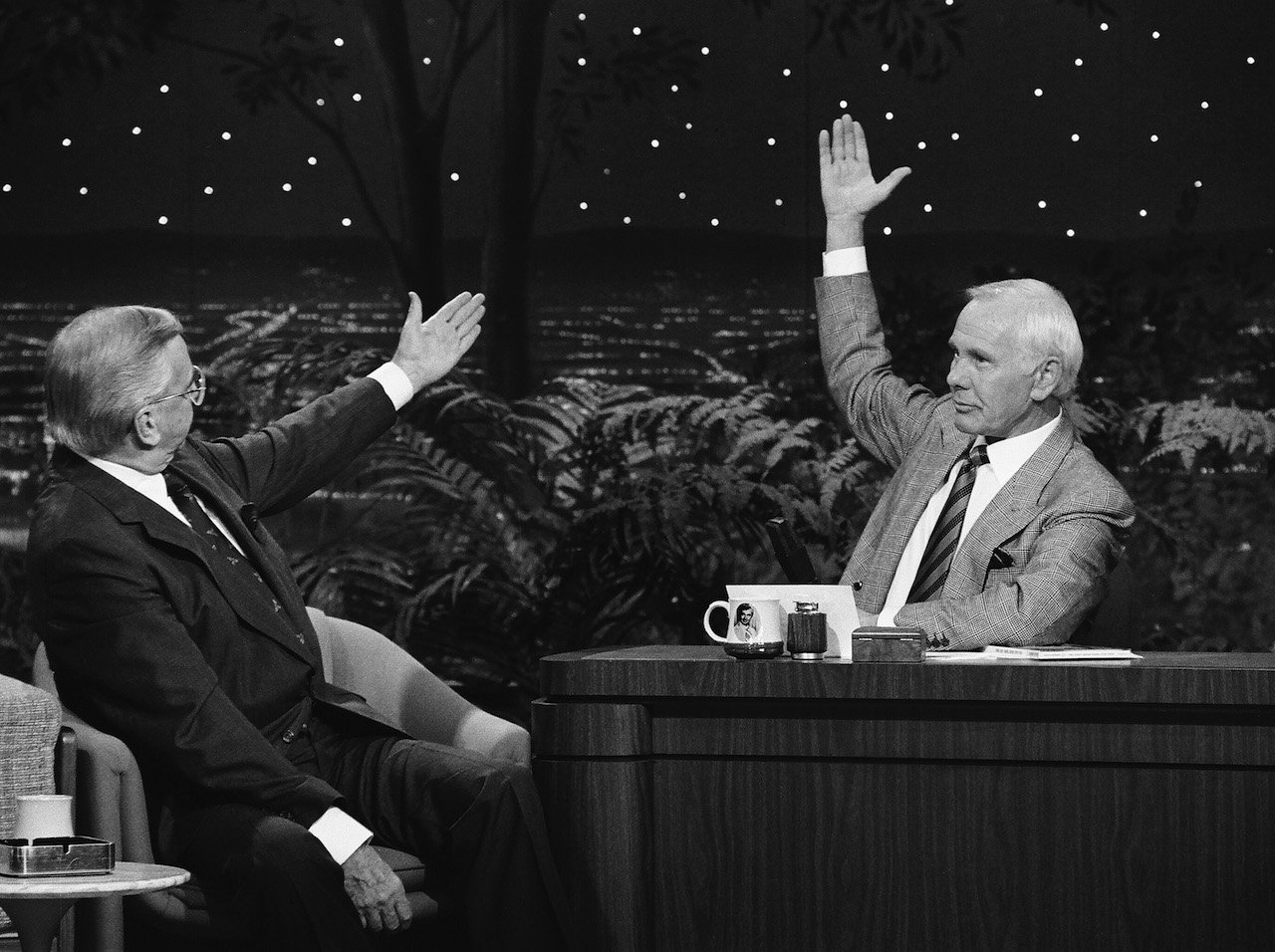 Ed McMahon was once America's first-choice second banana
In McMahon's memoir, Here's Johnny, he said playing second banana wasn't rocket science, but a "minor art form that [he] practiced for thirty-four years with the funniest man [he] ever knew."
For clarity, he and Carson were on The Tonight Show together for 30 years starting in 1962 and on a television game show called Who Do You Trust? for four years before that. All in all, their friendship lasted over 46 years before Carson's death in 2005, followed by McMahon's in 2009.
But even as co-host, McMahon was popular with fans as an individual — not just part of a duo. And he once told the Archive of American Television he thought that came from how he occasionally saved the show whenever one of Carson's bits were dying.
"There's a lot more second bananas out there than there are [first] bananas," McMahon declared of his appeal.
'Banana advice' from Ed McMahon: ask 'precisely the right question'
In McMahon's memoir, Here's Johnny, he added a note to "those of you interested in a career as a second banana."
He wrote, "Here's a tip you won't learn when getting your A.B. (Advanced Banana) degree: You have to know how to ask the star precisely the right question."
To do that, McMahon advised against using phrases that "don't lead to the payoff," like "What happened?" or "No kidding."
Instead, he recommended asking specific questions that think ahead to a punchline. For instance, when Carson said his "first sexual experience was in the back of his father's car," McMahon asked, "Can you remember with whom you had the first sexual experience?"
That left Carson perfectly positioned for the well-received response, "I was alone at the time."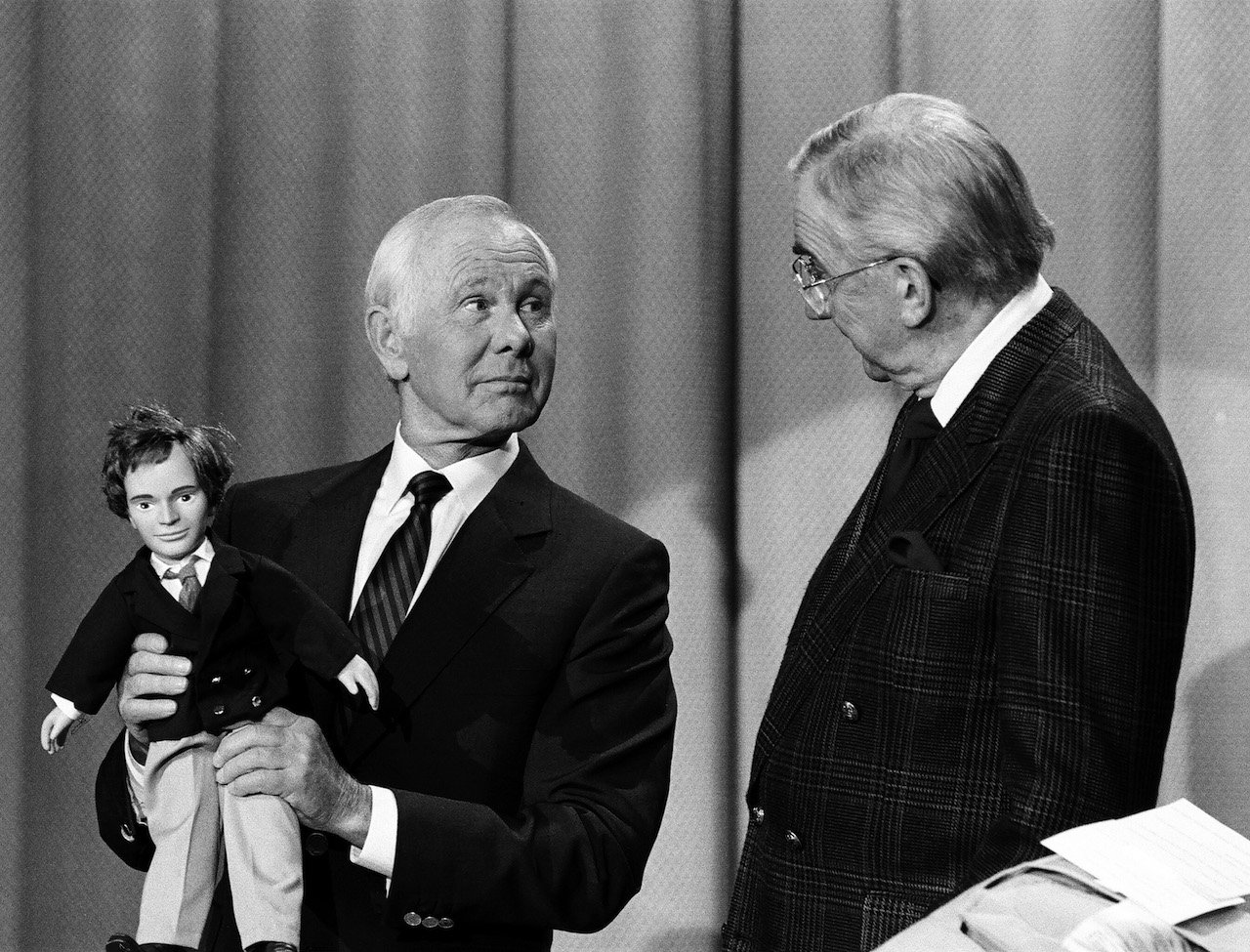 Ed McMahon sometimes threw Johnny Carson a 'curve' but learned not to steal his gag
In McMahon's memoir, he wrote about the importance of knowing his exact place as second banana. He recalled when he learned the hard way to be careful not to "wreck" one of Carson's gags by stealing his punchline. But he said he also "threw [the host] a curve" from time to time, adding, "Johnny could hit the curve as well as Ted Williams did."
As an example, McMahon recalled the time he told Carson on air he was taking a day off. "You'll have to do the show without me, if such a thing is possible," he said.
After Carson pointed out it wasn't the weekend, McMahon told him, "I can take a day off once in a while, can't I? You certainly invented it."
So, in the end, it seems playing a first-class second banana boils down to knowing "precisely" what to say and when to say it without stepping on the toes of the first banana.
Source: Read Full Article