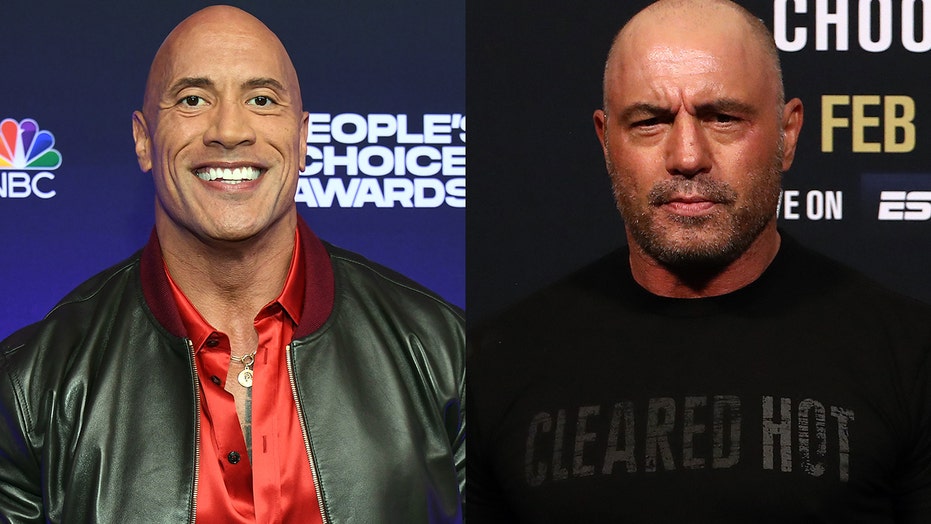 Fox News Flash top entertainment headlines of the week
Fox News Flash top entertainment and celebrity headlines are here. Check out what clicked this week in entertainment.
Dwayne "The Rock" Johnson seemingly withdrew his support for Joe Rogan after a slew of resurfaced videos showed the popular podcast host using racial slurs.
Johnson previously made waves when he commented on Rogan's video response to critics calling for him to be removed from the Spotify platform, where he went exclusive with his podcast "The Joe Rogan Experience" in 2020, over him spreading misinformation about COVID-19.
"Great stuff here brother," Johnson wrote in response to Rogan defending himself and his guests. "Perfectly articulated. Look forward to coming on one day and breaking out the tequila with you."
However, Rogan, 54, took to Instagram again Friday night to share a video in which he expressed his deepest, sincerest" apologies after critics began pointing out that his podcast can also be a haven for racist comments as well.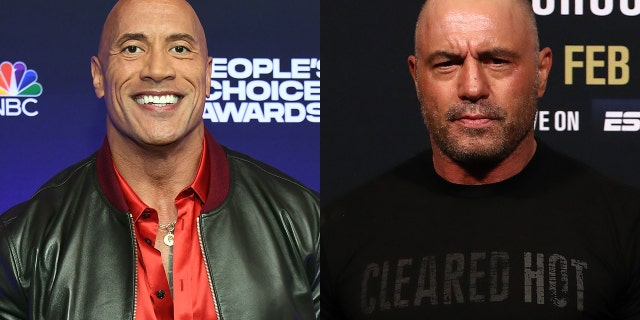 Dwayne "The Rock" Johnson complimented Joe Rogan on his response to backlash to his presence on Spotify.
(Kevin Mazur/Getty Images for DJ – Ronald Martinez/Getty Images)
Johnson was brought into the public fray once again when activist and author Don Winslow called him out on Twitter for supporting Rogan.
"Dear @donwinslow," Johnson wrote Friday. "Thank you so much for this. I hear you as well as everyone here 100% I was not aware of his N word use prior to my comments, but now I've become educated to his complete narrative. Learning moment for me."
He concluded: "Mahalo, brother and have a great & productive weekend. DJ."
In his apology video, Rogan addressed the "regretful and shameful things he'd said on the podcast that are resurfacing amid controversy over various artists removing their work from Spotify over his show. Although he apologized for his use of the word, most of Rogan's video was spent defending himself.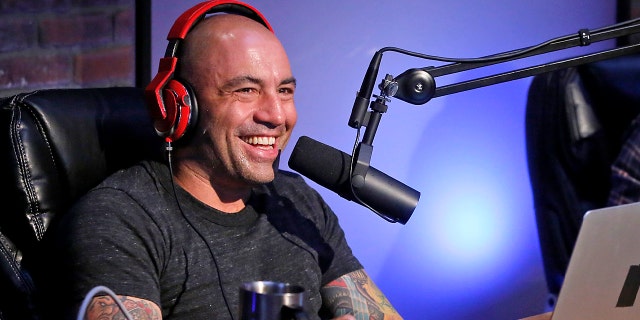 Comedian Joe Rogan responded to criticism over past racist comments.
(Photo by: Vivian Zink/Syfy/NBCU Photo Bank/NBCUniversal via Getty Images)
"I'm making this video to talk about the most regretful and shameful thing that I've ever had to talk about publicly. There's a video that's out that's a compilation of me saying the N-word. It's a video that's made of clips taken out of context of me of 12 years of conversations on my podcast, and it's all smushed together. And it looks f—ing horrible, even to me," Rogan said.
The remainder of Rogan's apology video was spent providing context for his use of the slur, insisting that he is not racist.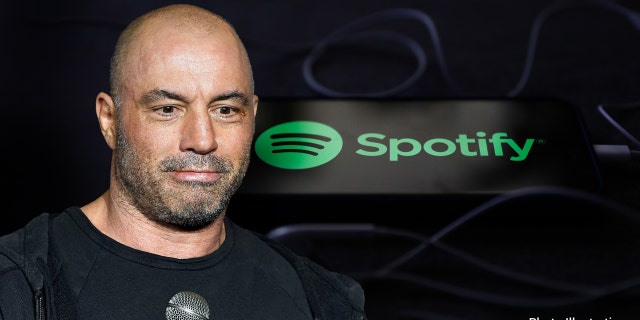 Critics are calling for Joe Rogan to be removed from the Spotify streaming platform.
(Photo by Michael S. Schwartz/Getty Images  |  getty)
Although Johnson has never been on Rogan's popular podcast, the duo has had a few friendly exchanges on social media and the former "Fear Factor" host previously backed Johnson in 2020 amid speculation that the former WWE star was planning to run for political office, according to Newsweek.
Source: Read Full Article