Dua Lipa showed up on The Tonight Show with Jimmy Fallon last night, and walked out completely casually in a pair of boots that looked like they were borrowed from a super-fashionable Sesame Street character (Rocco couldn't be reached for comment). Like, prepare to 😱😍: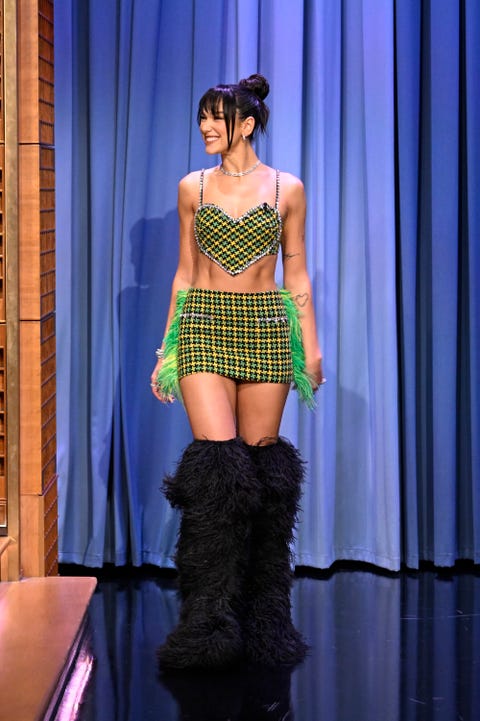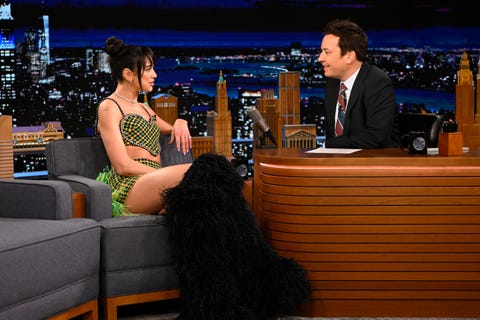 Also, great news: Dua can do her iconic dance in them, which she is reclaiming, btw!
A post shared by The Tonight Show (@fallontonight)
"When I look back on it, and the reason that we're talking about this, is because I've brought it back. I'm doing it on my tour; I'm reclaiming it," she told Jimmy before getting up to perform the dance. "It caused me a lot of grief; I was being bullied online. It wasn't very nice. I can look at it from a different perspective. I look back on it with such fondness because it helped me grow into the artist I wanted to become. It made me work harder, I went in, I did more rehearsal, I just wanted to become a real performer."
Yes to this, but back to the boots real quick: according to Dua Lipa fashion fan account @stylefordua, Dua's entire outfit is Area—including the shoes. Tragically they aren't available just yet, but you can snag a similar heart-shaped houndstooth top!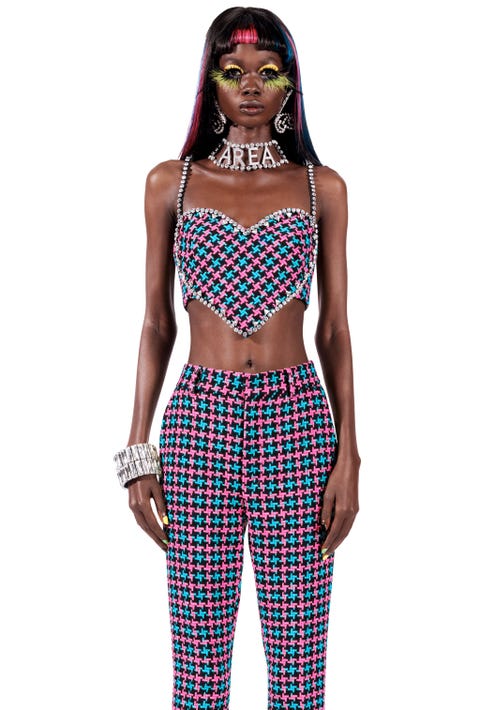 Kay, guess I'll be here hot gluing some feathers to a pair of knee socks if you need me.
Source: Read Full Article