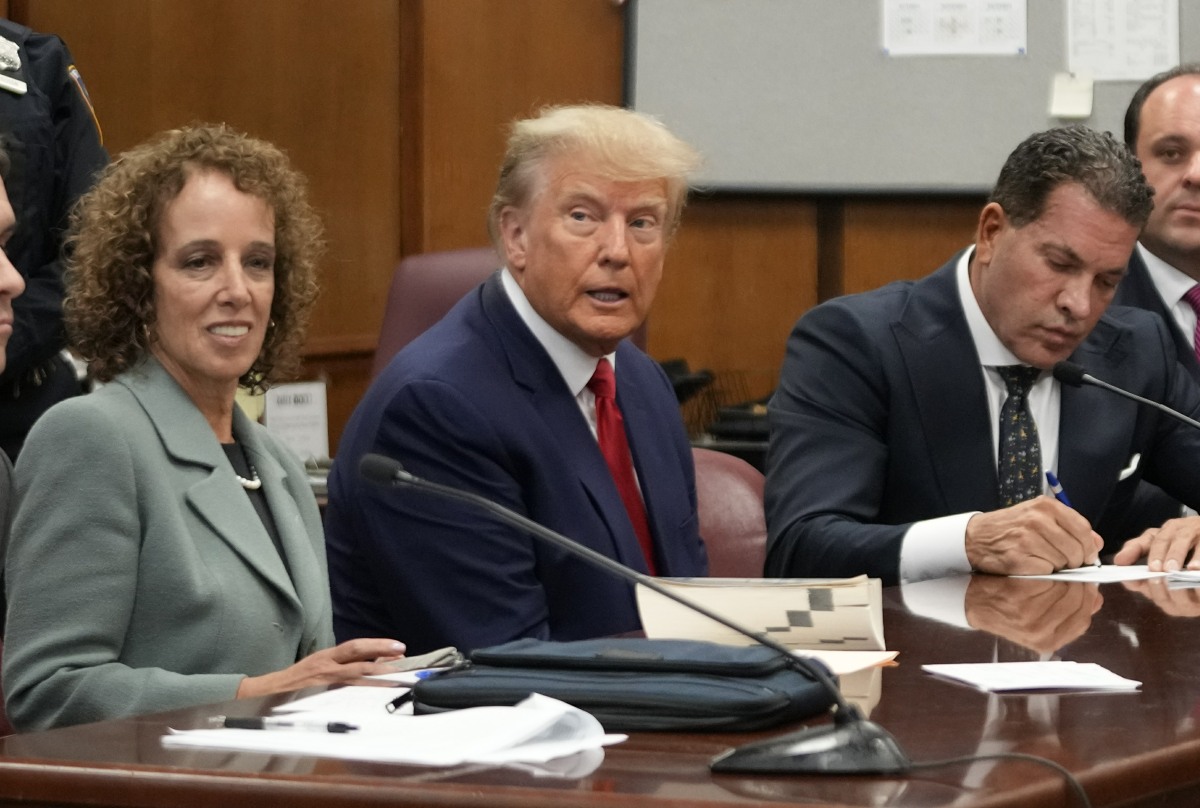 Donald Trump was arraigned last Thursday in a federal court in Washington, DC. He was arraigned in a four-count indictment for his actions before and during January 6, 2021, the attempted coup, the terrorist attack on DC, the insurrection at the Capitol. Trump pleaded not guilty, but the magistrate judge – Judge Moxila Upadhyaya – made a special order that Trump should not contact any witness or anyone involved in this case, and if he does contact them or threaten them, he could go to jail. Since his arraignment, Trump has been raging out on Truth Social (his Nazi social media) about the federal judge assigned to this case, about the venue (DC), about Mike Pence, about Nancy Pelosi and everything else. How is that not a violation of Judge Upadhyaya's order?
Donald Trump will ask for the federal judge overseeing the case involving his attempt to subvert the 2020 presidential election to recuse herself and will seek a venue change, he wrote in a post on social media Sunday.

"There is no way I can get a fair trial with the judge 'assigned' to the ridiculous freedom of speech/fair elections case. Everybody knows this, and so does she!," Trump wrote in all caps on Truth Social. "We will be immediately asking for recusal of this judge on very powerful grounds, and likewise for venue change, out [of] D.C."

D.C. District Judge Tanya Chutkan, who was appointed by former President Barack Obama and confirmed by the Senate on 95-0 vote, has delivered some of the harshest sentences to Jan. 6 defendants to date. However, she has also avoided some of the most pointed criticisms of Trump that some of her colleagues on the federal bench in D.C. have delivered in sentencing defendants involved in attack on the Capitol. Chutkan was selected at random to preside over the case.

Trump previously wrote on Truth Social that a fair trial would be "impossible" in D.C., suggesting the proceedings should instead take place in "the politically unbiased nearby State of West Virginia!" In the post, he described D.C. as "over 95% anti-Trump," seemingly alluding to the 2020 election results in D.C., which voted 92% to 4% for Biden over Trump. But Trump's argument has been repeatedly rejected by federal judges in D.C. who have handled other politically sensitive cases stemming from the Jan. 6 attack on the Capitol.
[From Politico]
A sub-clause in the F-ck Around And Find Out Statute of 2008 is "if you F–k Around in Washington, DC, you're going to Find Out in Washington DC." Trump can't get the venue for his case changed just because he's massively unpopular within the district. He literally did all of those crimes IN DC. As for trying to get the judge recused… he truly believes he won't get a fair trial because she's a Black woman. Anyway, all of this is a crime – threatening and targeting the judge, threatening witnesses, acting like a demented mob boss who finally got caught. Lock him up! Lock him up!!
— Aaron Rupar (@atrupar) August 6, 2023
But it's Trump, so everyone just sighs & moves on. pic.twitter.com/5w1anPVnoC
— Mehdi Hasan (@mehdirhasan) August 6, 2023
— Mike Sington (@MikeSington) August 5, 2023
Photos courtesy of Cover Images, Backgrid.
Source: Read Full Article