Great news: John Legend killed it this season on The Voice. Not so great news: he invited everyone over to dinner and didn't bother informing Chrissy Teigen. And let's just say she was NOT thrilled that a bunch of famous celebrities were showing at her house without enough time for her to procure important dinner party items like an ice cream truck.
Chrissy hit Twitter to call John out, and while the whole thing is pretty hilarious, apparently she! is! not! joking!
It sounds dumb yes but this is VERY john. I am always in charge of doing the fun, extra shit and he has no idea how much I plan normally and he's like "no it's fine they just wanna have dinner" but it's literally the finale of their show??? And I have no ice cream truck
if u think this is stupid go ahead and tell me what you made when Blake Kelly and Gwen came over to your house
Chrissy then took things a step further and published her and John's texts:
Lol I'm serious I'm laughing but I'm fucking pissed pic.twitter.com/dGCJWgK4c5
And dude tried to make up for it by getting a cake, but she went ahead and destroyed the writing on it:
omfg I ordered like 5 milk bar cakes before john's one cake got here from the SAME place and he thinks he is some fucking hero pic.twitter.com/qBywpGo3Mb
By the way, everyone showed up and had a great time, so!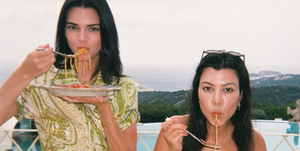 Source: Read Full Article