Just over two months since publicly announcing her split from Offset, Cardi B says she's ready to come home.
Despite their relationship purgatory — which included denying any rumors of ever getting back together and then vacationing together in Puerto Rico — it sounds like the Invasion of Privacy rapper might be ready to put all of the drama between her and Kulture's dad behind her.
On Tuesday, the rapper shared a screenshot of a FaceTime call with her baby daddy and daughter. Adding two red heart emojis, Cardi captioned the pic with, "I wanna go home."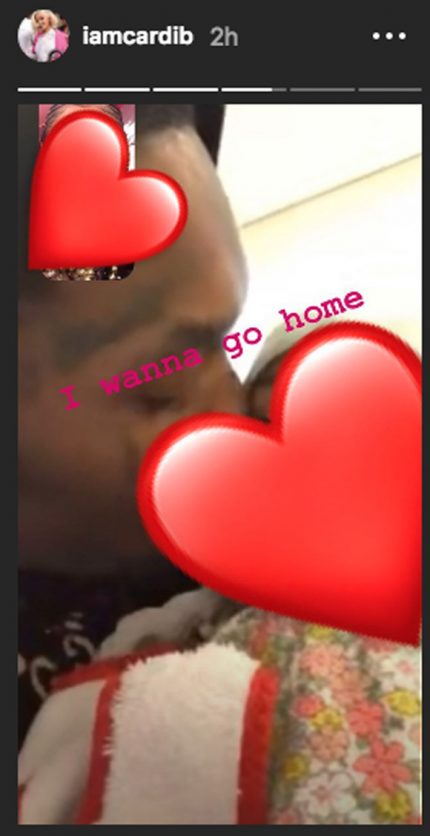 As you know, the Migos rapper has been campaigning HARD to win back his wife. Doing everything from crashing her set to apologize to showering her with expensive gifts for their first Christmas as Kulture's parents (which they spent together!) makes this is pretty big news!
We'll wait on official word from the Bronx rapper herself if things are back on for good, but this sure does feel like it.
In the meantime, while the 27-year-old's personal life works itself out, Bardi's been busy responding to backlash on Twitter.
A TV host for Fox 5 DC News named Stephanie Hamill came at Cardi, questioning how the booty-filled beach party featured in her recent Twerk video does anything to empower women, leading to this exchange:
Ha, well said!!
And if we've learned anything from that recent Twitter spat with Tomi Lahren, you best not come for the Bronx native without the facts.
What do U guys think about Cardi's response? Sound off in the comments (below)!
Source: Read Full Article