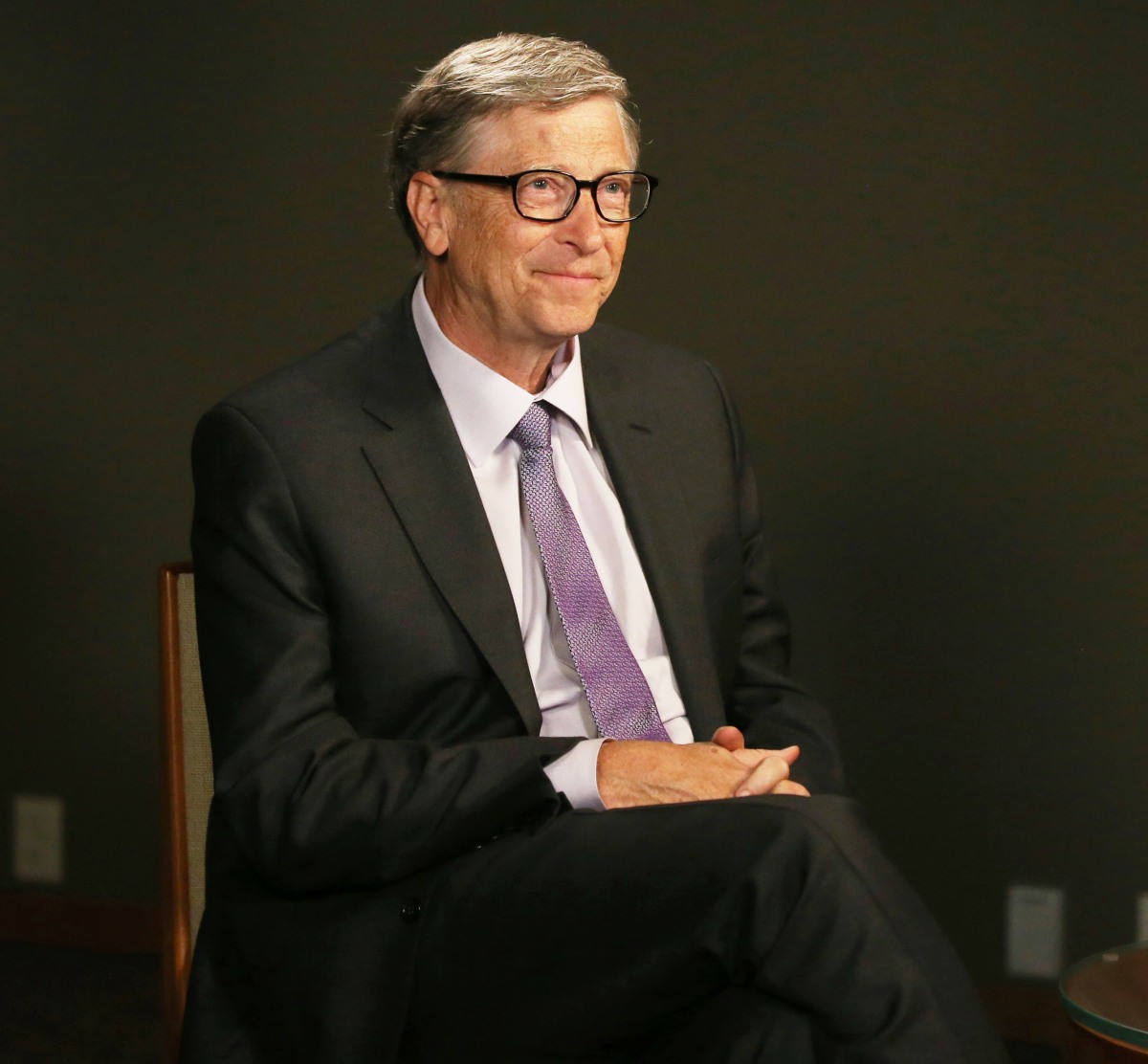 Last week, TMZ reported that Melinda Gates was convinced that the divorce announcement was imminent back in March, so she decamped to a private island in the Pacific with her grown-up children for several months, thinking she was waiting out the gossip storm. The actual divorce announcement didn't come until the beginning of May though. TMZ also reported that all of the Gates kids – and all of the family – are on Melinda's side because Bill did *something*. Well, in case you were wondering where the hell Bill has been living all this time, it's not in his luxurious Washington state home. No, he's staying at a fancy golf club in Indian Wells, California.
Bill Gates has been hiding from the fallout from his divorce at an ultra-exclusive California golf club for a number of months, according to a source. An insider said the 65-year-old billionaire Microsoft founder has been holed up at The Vintage Club in Indian Wells, which bills itself as "one of the United States' most prestigious and ultra-exclusive private country club communities," a veritable 712-acre oasis of wealth.

A source exclusively told Page Six, "Bill clearly saw this divorce coming for a long time because he's been there for around three months."

Bill was this week spotted at The Vintage Club with his 25-year-old daughter Jennifer Gates and her fiancé, Egyptian millionaire Nayel Nassar, according to the Page Six spy. Gates owns a private home on the property, which also boasts members such as billionaires Charles Koch, Philip Anshultz and Dennis Washington.

It costs $250,000 to join and home prices there range from a mere $2.3 million to $20 million. It has an 85,000-square-foot clubhouse at the epicenter, a host of restaurants, and a luxury spa, and two nationally-ranked 18-hole Tom Fazio-designed golf courses. The Microsoft mogul reportedly spent $12.5 million on a massive home in the posh resort community in 1990. The 13,573-square-foot home has six bedrooms and nine bathrooms and sits along a pristinely manicured golf course.

Bill signed his divorce papers in Palm Desert, California — where The Vintage Club is based — while Melinda signed her divorce petition in Bellevue, Washington, near the Gates' $130 million family home and their foundation headquarters.

The source added that The Vintage Club is so private, "It is the perfect place for Bill to hide out from anyone who wants to question him about his divorce or his alleged ties to Epstein."
[From Page Six]
The only reason I know about the posh golf clubs in and around Indian Wells is because a handful of tennis players go golfing whenever they're in town for the BNP Paribas Open, at the Indian Wells tennis complex owned by Larry Ellison. Ellison has some kind of posh spread in Indian Wells or Palm Springs too – that whole area is a billionaire's playground, and this answers some questions about why Bill Gates has attended tennis matches in Indian Wells. Anyway, it sounds like a nice club and it sounds like Gates has a nice set-up there, with lots of privacy and security. I wonder if he'll be California-based from now on?
Embed from Getty Images
Embed from Getty Images
Photos courtesy of Getty, Avalon Red.
Source: Read Full Article