Ina Garten has the easiest trick for spaghetti and meatballs that makes all the difference. The Barefoot Contessa star said she learned the hack from a famous Italian restaurant in New York City. Find out the one ingredient that makes a huge impact.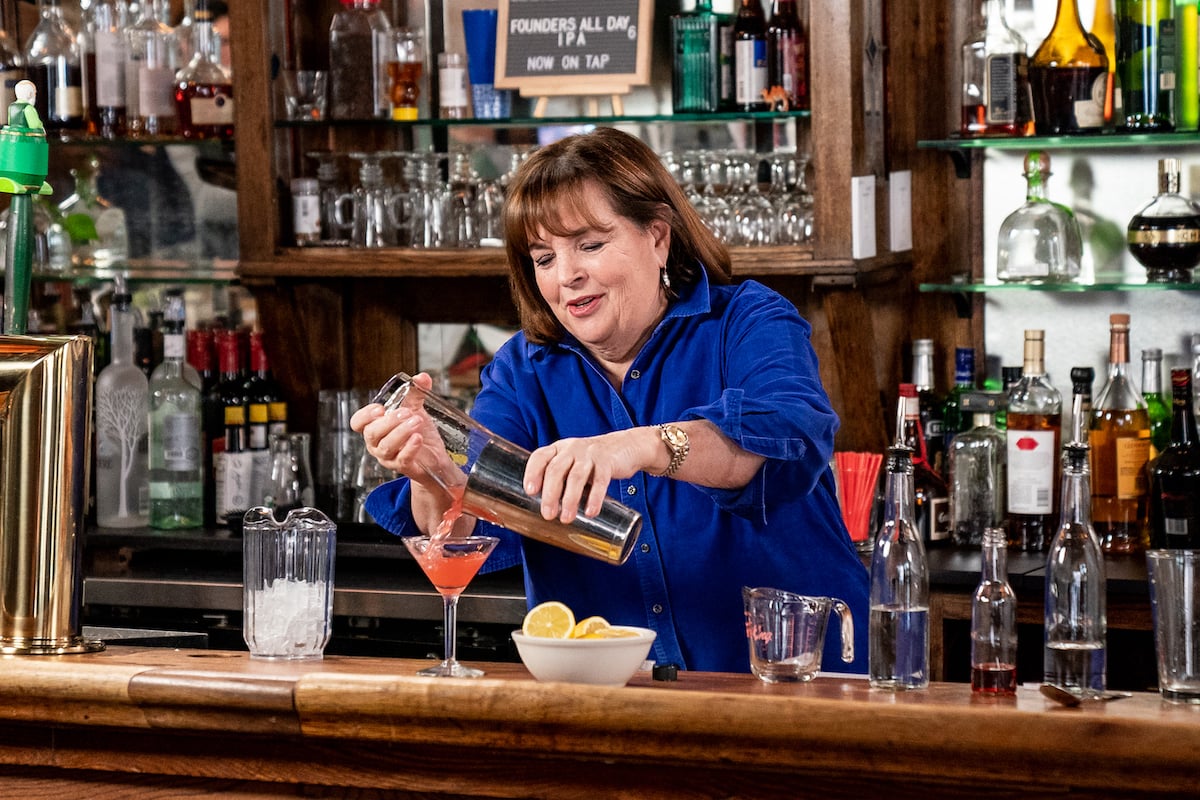 Ina Garten uses a surprising trick for her meatballs
Garten demonstrated how to make her easy spaghetti and meatballs recipe on an episode of Barefoot Contessa. Garten made the meatballs by combining veal, pork, beef, parsley, egg, nutmeg, salt, pepper, and grated parmesan cheese. "I think this is unusual in meatballs but I think it gives it lots of flavor," she said while adding the parmesan.
"All these ingredients are designed to either flavor it or hold it together," Garten explained. "And here's the surprising part — warm water."
Garten explained where she learned about adding water to meatballs. "I actually learned this trick from Rao's, that famous Italian restaurant in New York," she explained. "And it keeps the meatballs so moist, you wouldn't believe it."
She used her hands to combine all of the ingredients in the bowl and offered up another pro-tip for perfect meatballs. "You want to do this really lightly — you don't want to sort of compact it, you want to fluff it up and still mix them together," the Barefoot Contessa star explained.
After combining everything, she formed the meat mixture into "16 really good-sized meatballs," then cooked them in ¼ inch of olive and vegetable oils in a skillet, turning to brown them evenly, about 10 minutes. Garten recommended cooking the meatballs in two batches for the best results.
Ina Garten makes a flavorful sauce that's ready in around 30 minutes
Garten's spaghetti sauce is so easy to make and uses the same skillet as the meatballs so "it's got all that great flavor," she explained. The Barefoot Contessa star added onions to olive oil in the skillet, cooking them for 10 minutes "until they're really tender and flavorful."
Then she added garlic and red wine to deglaze the pan and "get all those really crusty bits from the meatballs — it really flavors the sauce." She added a can of crushed tomatoes, parsley, salt, and pepper, then put the meatballs in the sauce to cook for 25 minutes.
Garten cooked the spaghetti according to the package's directions, drained it, and poured it into a large serving bowl. Then she topped the pasta with the tomato sauce and meatballs.
The full recipe is available on the Food Network website.
The 'Barefoot Contessa' star answered a fan question about making meatballs
A fan asked Garten on the Barefoot Contessa website about her recommendation for the best breadcrumbs to use in the meatball recipe. "I've made your meatballs before and they are amazing, but I am still a beginner and I'm always feeling a little confused about the breadcrumbs!," the fan wrote. "Do you recommend any specific brand of 'seasoned dried breadcrumbs?' And for the fresh breadcrumbs, do I just chop up some bread and call them breadcrumbs?"
Garten offered up her suggestion for both store-bought and homemade breadcrumbs. "For the seasoned dried breadcrumbs, I like brand 4c which is available in most grocery stores," she shared. "For fresh breadcrumbs, I start with a loaf of crusty white or sourdough bread, remove the crust, and chop the bread in a food processor until it's the size of large breadcrumbs. I hope that helps!"
Source: Read Full Article