Kris Jenner just broke her silence on Kim Kardashian and Kanye West's divorce, speaking out on the The Kyle & Jackie O Show ahead of Keeping Up with the Kardashians' final season premiere (lol @ the timing).
She added that all she wants for her kids is to "be able to have the love and appreciation of one another, and that everyone's OK. That's what you want as a mom."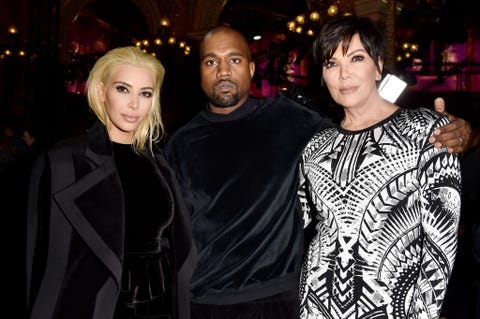 Kim filed for divorce from Kanye in February, and while the couple's settlement and custody arrangements seem to be going smoothly, they aren't currently in touch. Page Six recently reported that Kanye changed his number and that Kim is contacting him through his security team. A source told the outlet, "Even before Kim filed for divorce, Kanye changed his numbers and said, 'You can contact me through my security.'"
Despite not being in touch, the Kim and Kanye are successfully co-parenting their kids, and Kanye visits when Kim isn't home. "She leaves the house and he arrives and hangs out with the kids," the source said. "They have an army of nannies so the transition is easy."
A source also confirmed as much to People, saying, "Kanye has been spending time with all the kids. A nanny is around during the visits. Kim has not been around for the visits, at Kanye's request."
You love Kardashian news. So do we! Let's overanalyze it together.
Source: Read Full Article