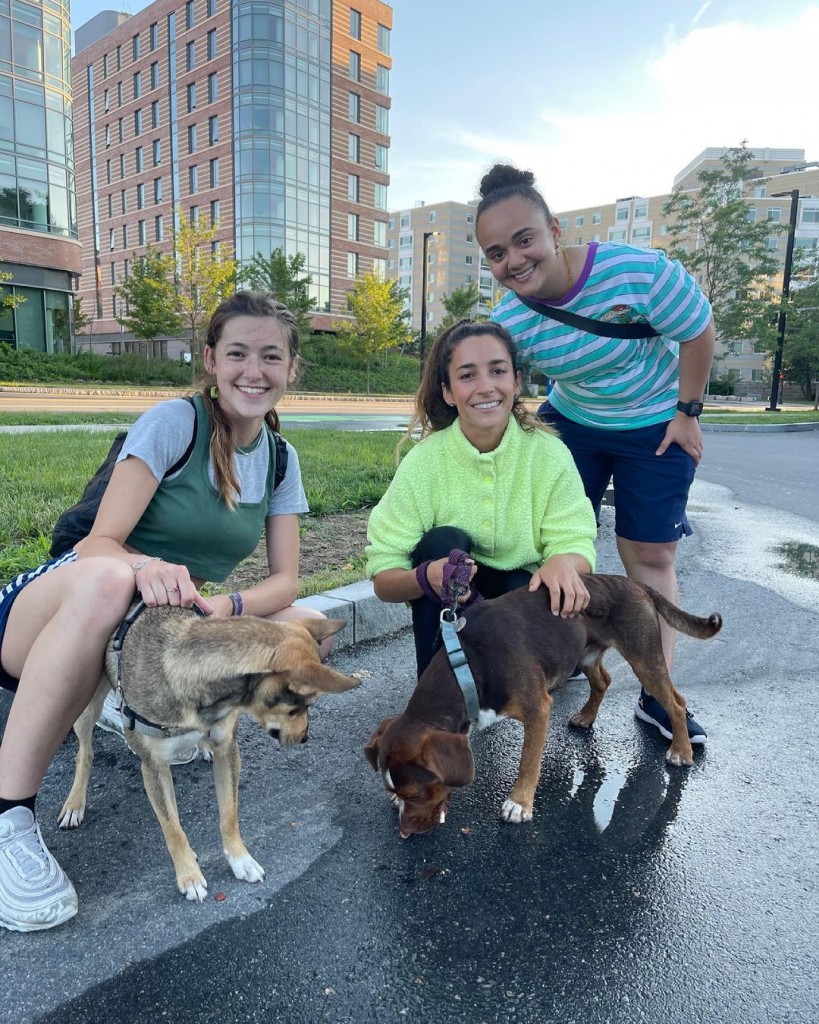 In October of last year, Olympic gymnast Aly Raisman adopted the sweetest little pup named Mylo. Like any new mom, Aly plastered her Instagram with shots of her new baby. Mylo rocketed to social media stardom when he took his celebrity friendship with Dodger Evans, i.e. Chris Evans pride and joy, public. But July 3rd, Aly broke our hearts when she posted a photo of 11-month-old Mylo and his beautiful baby blues next to a desperate message asking for help finding him. Mylo had been spooked by fireworks during pre-Fourth of July celebrations and ran away. Aly pleaded with her followers to let her know if anyone spotted him. She asked folks not to shout for him, but to contact her directly. A few days later, Mylo was still missing so Aly posted a reward for Mylo, again asking people not to chase him or shout, but merely to let her know where he was. On Friday, Aly let us know that Mylo had been found and was back home. Thank goodness! People has more on the story.
The search for Aly Raisman's beloved rescue dog Mylo has come to a happy end.

The Olympic gold medalist, 27, announced on Friday that her 11-month-old pup had been found and shared images of their sweet reunion on her Instagram.

Calling the individuals who helped locate Mylo her "HEROES," Raisman captioned the shots, "I HAVE HIM."

"MYLO IS SAFE," she wrote, before thanking the individuals — including another dog! — for her canine companion's return.
Raisman added, "Will share more soon but for now going to snuggle with my everything."

Mylo's reunion with his owner comes just a week before his first birthday.

When the Raisman first introduced Mylo to her fans in October, she said that the dog — whom she adopted from the EGAPL Heart of RI Animal Rescue League in Rhode Island — was born on July 16, 2020.

"I'm so excited to be his mom. I've already cried a few times because I feel so lucky," she raved on Twitter, posting several pictures of her new pet. "I can't wait to get to know him."

Raisman opened up about being a dog mom to Mylo in May, writing alongside a photo of herself snuggled up against the pooch, "I didn't rescue him… he rescued me."
[From People]
I'm delighted this story has a happy ending for Mylo and Aly. Dodger's dad also reposted Aly's IG post while Mylo was missing to help find him. I'm sure Dodger is already planning their first playdate when Mylo's feeling better.
I don't want to be too cutesy, though, because there are some serious considerations in this post that bear repeating. Every year people talk about how much trauma animals have with local fireworks. I don't think anyone is arguing against structured fireworks displays. Pet owners who know when and where those ware can take the precautions they need to make their pets feel secure. It's the ones going off down the street that sound like we're under attack and with no warning. Fireworks are illegal in my area, so I have no problem railing against those who set them off for two weeks in July (I heard some last night at 3AM). They affect dogs, cats, birds, horses and people, especially veterans living with PTSD. I'm not looking to rain on anyone's parade, I'm just asking folks to consider their neighbors if they're participating in illegal activity. If your pet is scared by fireworks, here are some good tips to help comfort them.
The other important tip here is about Aly asking people not to call out to Mylo or to chase him. I learned this the hard way. A scared dog will run when chased and it's often the wrong way to get a missing pup home. Plus, in a barrage of noise, a dog might not recognize its name, especially if it's not being said by someone it knows, and would react to the strong tone being used instead. My dogs breed is considered a flight risk, so I'm learning a lot about how to react if they get off leash or slip out of my hand. Our rescue organization uses Fi GPS tracking collars for our rescue (this is not a paid advertisement). We believe in them so much; we pay for the first year's subscription when you adopt one of our dogs. Mylo was missing a week. That would be gutting for any pet parent. Aly said she'll let us know more later, I don't know if she will, she certainly isn't obligated. The important thing to note is that it can happen to anyone and the big takeaway, besides the happy ending, is ways to prepare should this happen to your pet. So, I appreciate anything Aly does share with us.
As the article said, Mylo turns one on the 16th. Can you imagine how spoiled that little pup is going to be at his party? I wonder if Dodger is going to get him a Lion that matches his?
https://www.instagram.com/p/COgHBuRH8Lo/
A post shared by Alexandra Raisman (@alyraisman)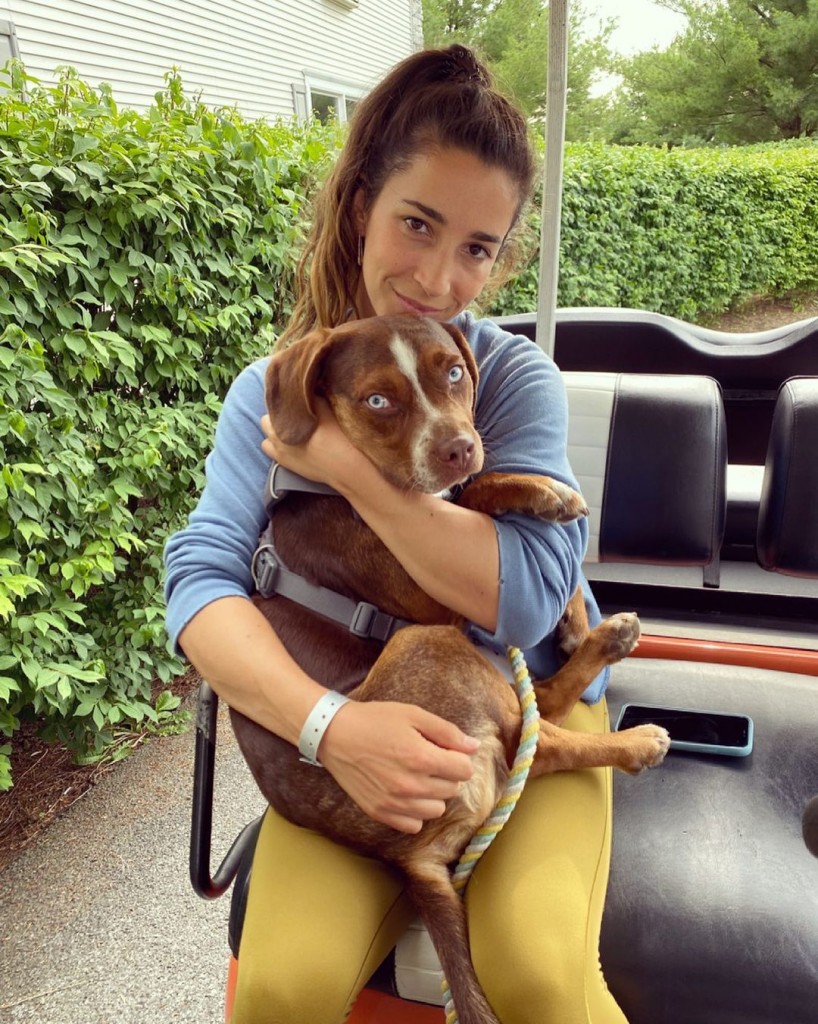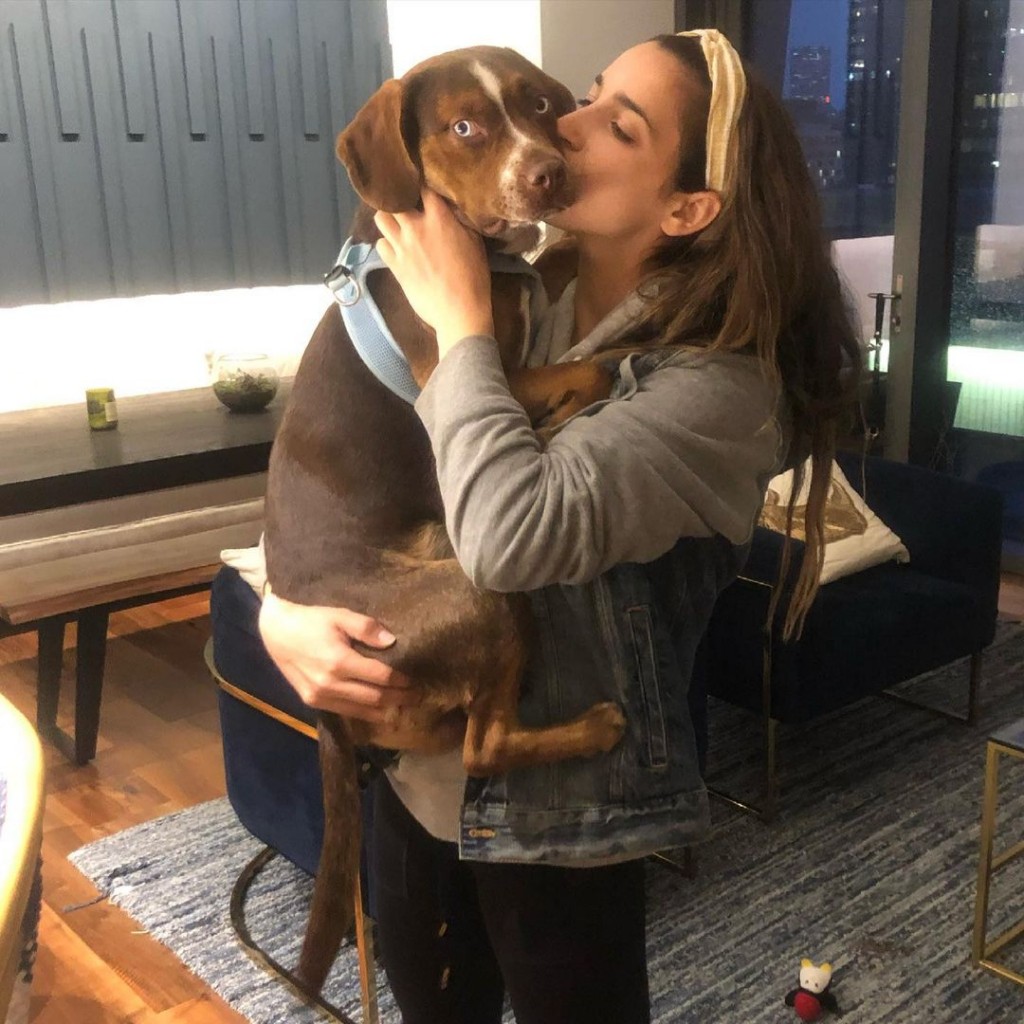 Photo credit: Instagram
Source: Read Full Article