Alex Guarnaschelli calls Shrimp Scampi a buttery, garlicky Italian dish starring briny, sweet shrimp. And here's what the Food Network star says makes this classic dish go from good to "great."
What makes Shrimp Scampi 'great,' according to Guarnaschelli
Shrimp Scampi, Guarnaschelli writes in her cookbook Cook with Me, "is one of those iconic dishes that doesn't need any updating or improving because it's so good as it is."
For the Food Network chef, what turns a good scampi into a great one is "allowing the subtle sweetness and brininess of the shrimp to coexist peacefully with the garlic and oil." In other words, home cooks, try not to overdo it with the garlic; let the shrimp be the star of the dish.
"You need some butter to balance the taste of the sauce, and you need olive oil for cooking the shrimp," she continued. "Once these ingredients come together, you will understand."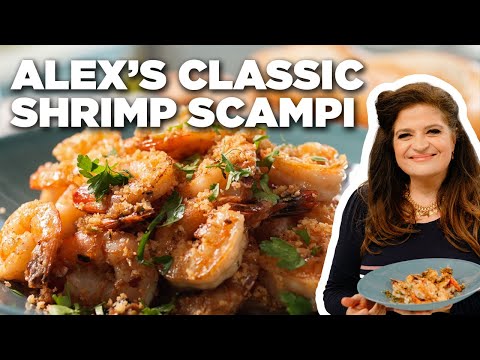 How to make Guarnaschelli's Shrimp Scampi
"The thing about shrimp," the chef says in the Food Network video for this recipe (which is actually pulled from an episode of The Kitchen), "you've just got to get shrimp from raw to cooked and on the plate tasting like itself. That beautiful kind of sweet … it tastes like ocean water, I feel like, when you cook shrimp the right way."
In her cookbook, Guarnaschelli calls for the use of "colossal"-sized shrimp (15 or 16 cleaned shrimp), kosher salt, unsalted butter, grated garlic cloves, dry white wine, dried red pepper flakes, Tabasco, Worcestershire sauce, fresh parsley, and one zested and juiced lemon.
Make sure to season your shrimp with salt on both sides, the chef added on the Food Network program, because "shrimp has nothing to protect it; do you know what I'm saying? No fat, no skin, no nothing. They cook quickly." Cook them quickly over a very high heat, until they've browned on both sides.
And then, she adds, "Get them out, get them out of the pan. … Once those shrimp are cooked, you've got about five minutes tops before you've got to eat them."
The sauce, then, is a quick one: butter and grated garlic are added to the pan the shrimp had been in, followed by white wine, "the cheapest stuff you've got." Worcestershire sauce and hot sauce are added, as well as the lemon zest and juice. Sprinkle with fresh parsley. The shrimp is tossed with the sauce, making sure to "shut the heat off" and it's served immediately.
Get the complete recipe, video, and reviews on Food Network's site.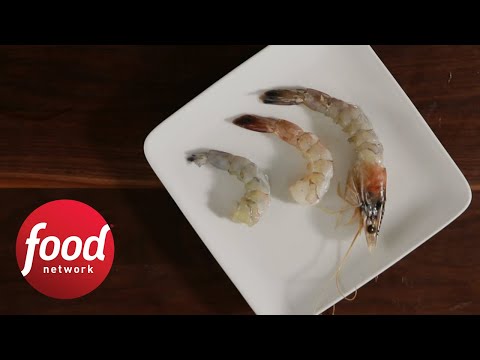 Home cooks praised Guarnaschelli's Shrimp Scampi
Reviewers didn't hide their love from the Alex vs. America star's dish. It's the simplest recipes that can also be the easiest to mess up and Guarnaschelli proved that keeping it utterly simple really is best in this classic dish.
"Absolutely delicious…the best scampi we've ever had! … It was perfect for us. We'll be having this again, and again, and again!," one home cook gushed.
Another fan noted that Guarnaschelli's dish had now put them off ordering this dish out: "Absolutely delicious! Only downside is it ruins restaurant-ordered scampi for me. I can't wait to make and eat it again. This dish impresses."
Source: Read Full Article