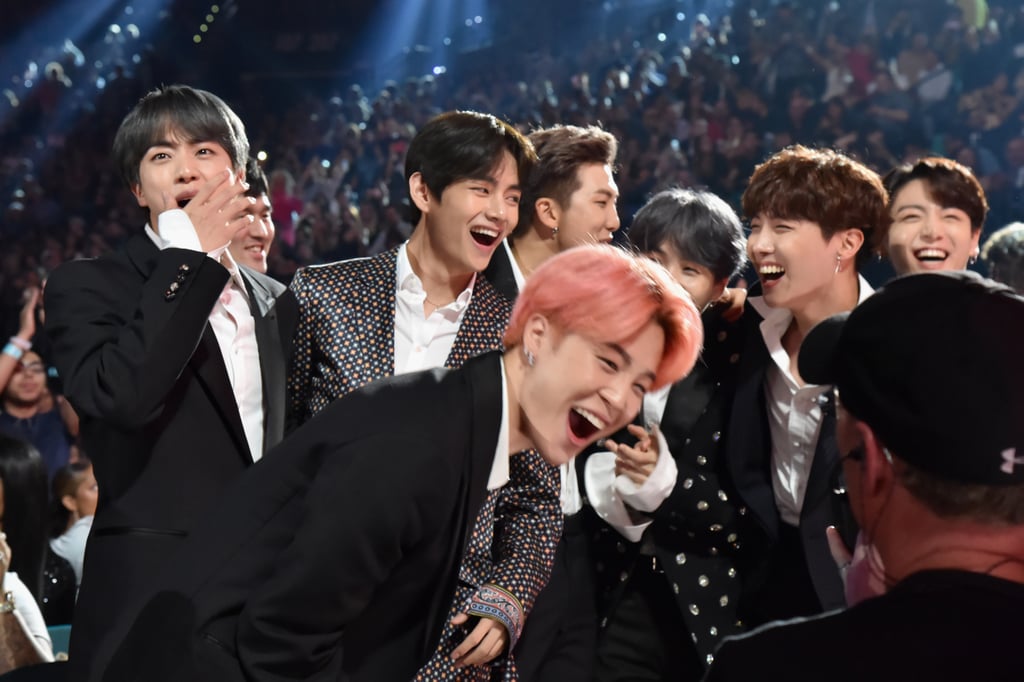 11 Reasons We're REALLY Going to Miss BTS During Their Well-Earned Hiatus

I'm new to the BTS fandom, and just as I dipped into loving this K-pop group, the boys decided to dip out and take a well-earned and much-needed hiatus. This is the first time in their impressive career that RM, Jin, Jimin, V, Suga, J-Hope, and Jungkook are getting a real and relaxing break from touring, interviews, and performances. In its statement, their management company, Big Hit Entertainment, confirmed the break, but reassured fans that the boys will be refreshed and recharged when they come back together.
While I'm sure the "Boy With Luv" singers won't disappear from our lives completely — there's no way Jimin can stay away from posting videos — I'm sure we'll see far less of them while they go about their lives being average, albeit highly attractive, 20-something-year-old men. And while I can't blame them for this break — they work so damn hard — I'm already thinking about everything I'll miss while they're gone. These are just a few of the big ones.
Source: Read Full Article