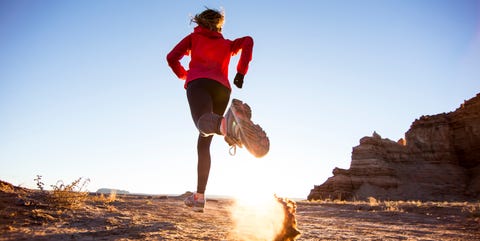 Solid sneakers are a must for runners. Add gravel, rocks, branches, steep climbs and declines (oh hey, trail runners), and you really need a strong pair of running shoes to keep you comfortable—and upright. These are the best trail running shoes out there, according to athletes and experts who've logged miles in some wild terrain.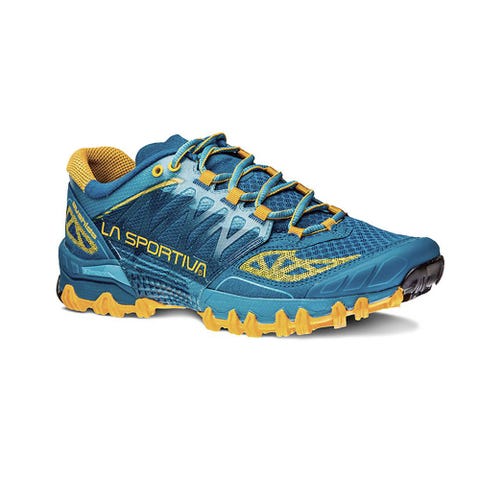 Altra
La Sportiva
jackrabbit.com
$49.97
SHOP NOW
Feel stability underfoot, without carrying around tons of weight with this durable shoe—the top pick for Jax Mariash, an ultrarunner who was the first woman in the world to complete the 4 Deserts Race Series Grand Slam Plus. "It is light, yet very durable," she says. "The sole allows you to run with ease without feeling rocks under your feet."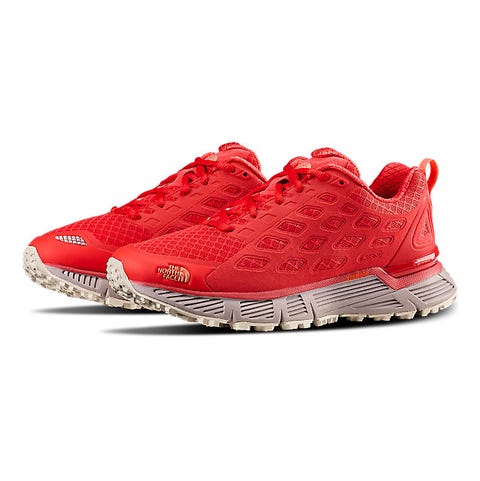 The North Face
thenorthface.com
$130.00
SHOP NOW
If you need some cushioning to keep you comfortable on rough ground, but a shoe that's light enough to last for the long haul, then this one is for you, says Hillary Allen, an ultrarunner who won the Cortina Trail 50K in Italy wearing the Endurus. "This shoe is really geared toward any ability," she says. "For me, it's great that I can train in it and also race in it—which makes me feel confident, because I use it for both."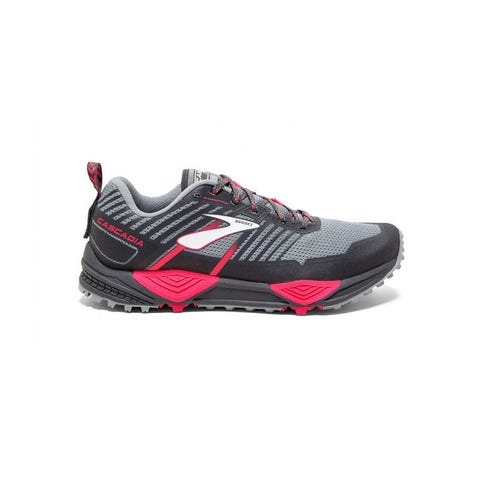 Brooks
Brooks
jackrabbit.com
$129.95
SHOP NOW
You need a steady, non-slip and waterproof shoe when heading out in rainy weather—or even post-downpour when the trails get muddy. This sneaker steps up for you. "They keep your feet dry and protected, while the grip on the bottom keeps you from slipping on wet rocks," says Katie Mackey, a Brooks Beasts athlete. You can thank the Gore-Tex upper and rubber bottom for that support.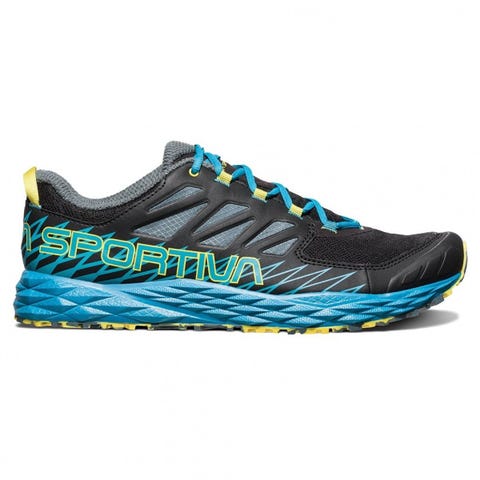 La Sportiva
sportiva.com
$115.00
SHOP NOW
If you're switching between various terrain—say going from gravel to extra rocky, and then back to road—this shoe will carry you through every mile. Plus, it's another favorite of Mariash who says it's a great all-around sneaker.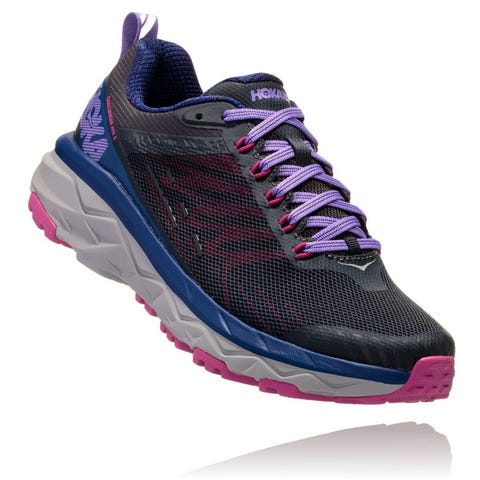 HOKA
hokaoneone.com
$175.00
SHOP NOW
"No matter where I am in the world, I can put [the Challenger] on and run from the door to the top of whatever mountain I can see from my window, across roads, and trails," says ultra runner Megan Roche. The shoe also helps propel you off the ground with every step, for a quick pace, she says. "My life can be crazy at times, and that versatility is something that gives me confidence—and extra room in my carry-on," she says. Pretty good deal.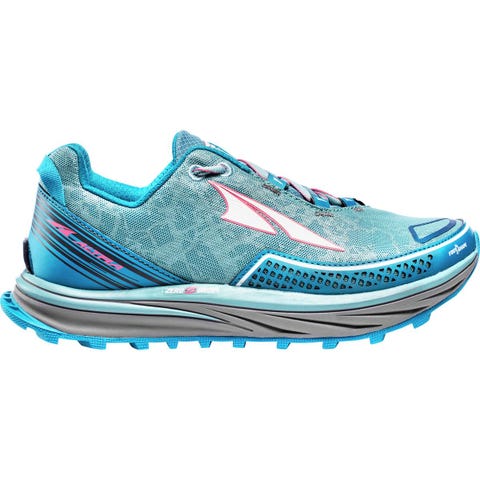 Altra
backcountry.com
$129.95
SHOP NOW
Not everyone wants a separate pair of running shoes for the trails—so get a set like these Altras that'll work great on any ground. "As a multi-sport enthusiast, I find this shoe helps me transition from road to trail super easily, so I can run to a trailhead in comfort," says Ashleigh McClary, a gear tester for Backcountry. "The grip on the sole is great, and the comfortable upper helps with support and breathability."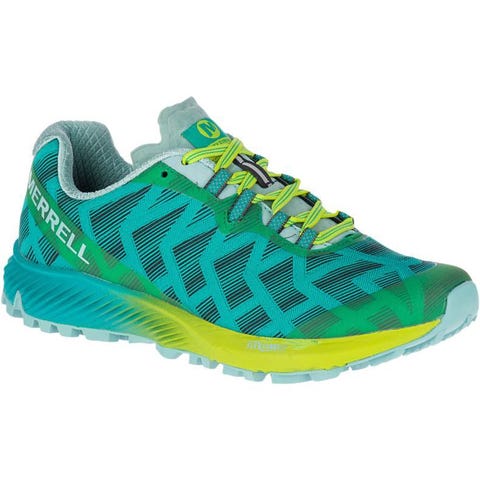 Merrell
Merrell
merrell.com
$110.00
SHOP NOW
If you have a wide foot, then you'll love this sneaker thanks to the roomier forefoot. It's a favorite of trail runner and Merrell ambassador, Lindsay Webster who says they're her go-to for training. "They also have great support so they're wonderful to run lots of miles in," she says.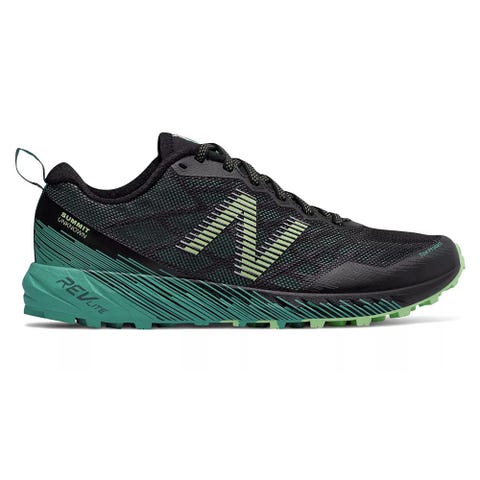 New Balance
newbalance.com
$109.99
SHOP NOW
"For me, the mark of a great trail shoe is one that locks my foot in and feels like a natural extension of my stride," says Katie Grossman, a Team New Balance trail runner. "This one helps me attack climbs more effortlessly and the descents more confidently."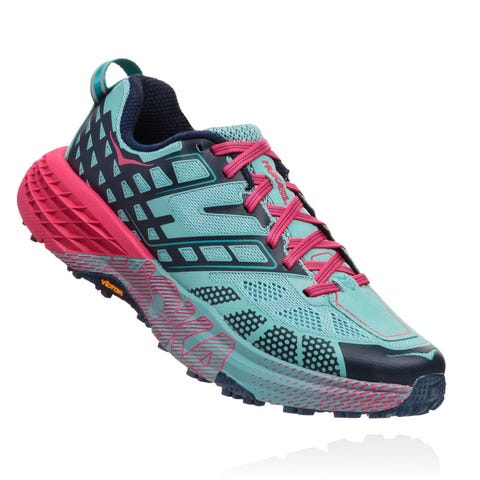 HOKA
hokaoneone.com
$4.50
SHOP NOW
Wear these kicks to tackle tough hills. With a no-slip outsole and great grip, you can climb up or down with ease. That's why it's a go-to on mountain terrain for Roche. "It's grippy and responsive on steep uphills, while giving me confidence on any type of downhill," she says.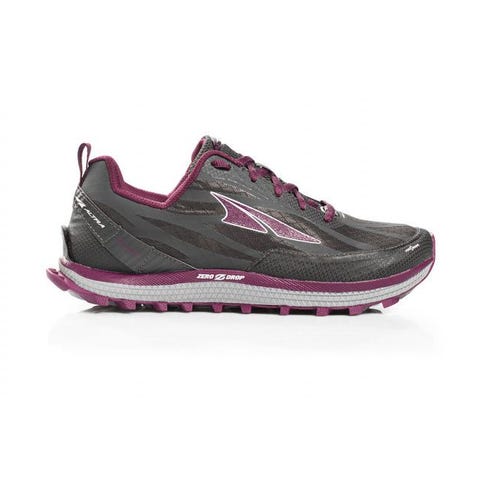 Altra
Altra
jackrabbit.com
$109.95
SHOP NOW
Amanda Basham, pro runner and endurance coach, did the TransAlpine Run in these sneaks, covering 160 miles and 5,400 feet of vertical gain. So, clearly they hold up to some tough battles. "I love [the Superior] because you can feel the trail, while still having plenty of support and cushion," she says. "The traction is incredible and has helped with my downhill running."
Source: Read Full Article