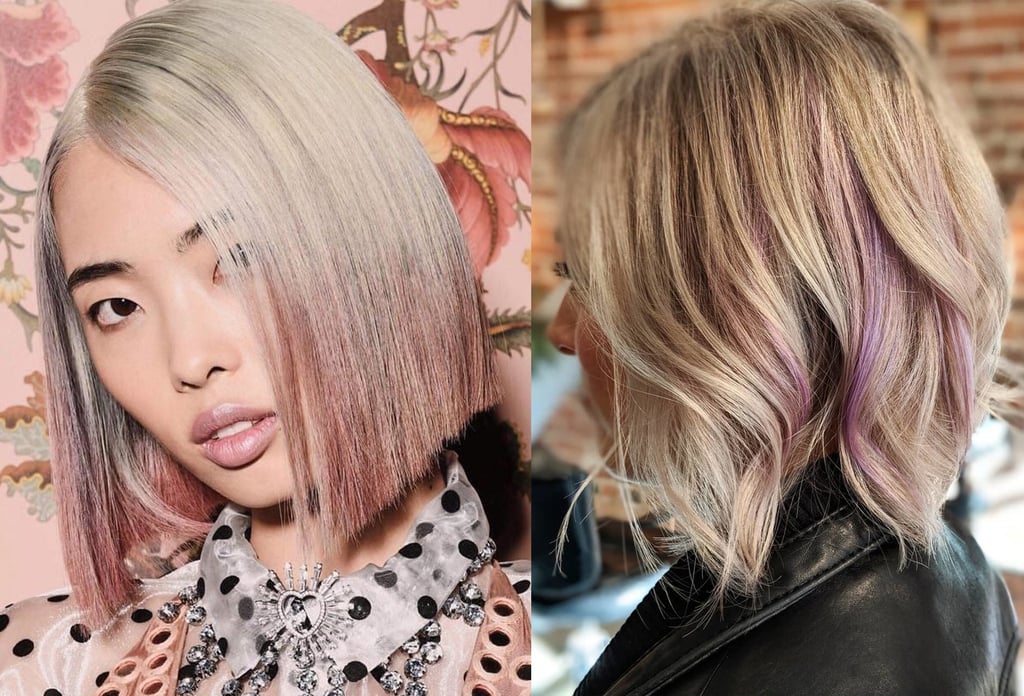 "Tinsel" Hair Is the Hottest Holiday Trend — and No, It's Not Tacky in the Slightest

Tinsel hair is here, and it's as stylish as it is fun. No, it doesn't involve adding actual tinsel to your hair, so before you roll your eyes at another impossible-to-wear hair color trend, let us explain.
The color mimics the effect of ice by using thin strips of sparkling shades to create a supershiny finish. The fun trend was created by Kate Reid, the global design director for Color.Me by Kevin Murphy, and she gave us the scoop on the subtly festive hue that "embodies sparkle and shine in every way." She said the tinsel trend is perfect for blondes, as it really enhances the shade. But how does this differ from dip dye? Reid explained: "Dip dye and ombré is where the color is positioned," whereas tinsel hair is much more about the reflective sparkle left. "I like to merge shades and place them anywhere in the hair that embraces and enhances natural shine and highlights."
If you're intrigued to try this at your next salon appointment, Reid suggests asking for "a reflective color that enhances the light and gives your hair more natural shine," as well as incorporating a metallic tone. Keep reading to see other takes on the trend, and get that salon appointment scheduled.

Source: Read Full Article