A manicure is never "just a manicure" and nail art is never "just nail art" with Nail Sunny. By now, you might be familiar with Nail Sunny. It's the No. 1 Nail Art Chain in Russia, a status proudly touted in its Instagram bio. This MAC makeup brush manicure is proof that Nail Sunny is "not just another nail salon." Hardly. This mini mani is the latest jaw-dropping nail art populating Nail Sunny's 2 million-and-counting Insta feed.
In the past, Nail Sunny has created a functioning Starbucks coffee cup mani and even a cheese grater mani that… actually grated cheese. It's all about form and function for Nail Sunny technicians.
While the aforementioned Starbucks and kitchen appliance nail art were astounding and a bit eyebrow-raising since they could raise concerns about hygiene, the MAC mini makeup brush manicure is both creepy and genius.
It's cute and "OMG!"-inducing. If these were your nails, they would be a hot topic of conversation in any room into which you walked.
But the fact that the baby brushes actually work and the wearer of said nails can actually use the bristles to apply eyeshadow and create a smoky eye is amazing. With this manicure, your nails are your makeup brushes.
The brushes have glossy, lacquered black handles, silver hardware, fluffy black hairs fashioned from actual makeup brushes, and the instantly recognizable MAC logo painted on them. In the video, you see how the nail artisan, since that's exactly what they are, carefully crafts the makeup brushes.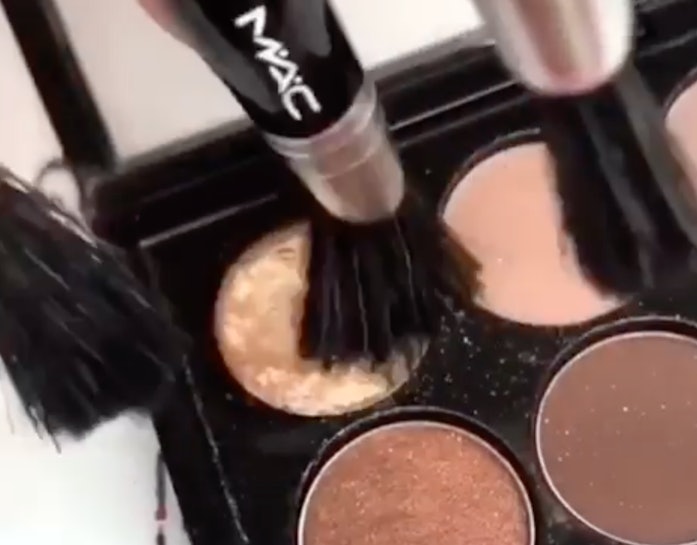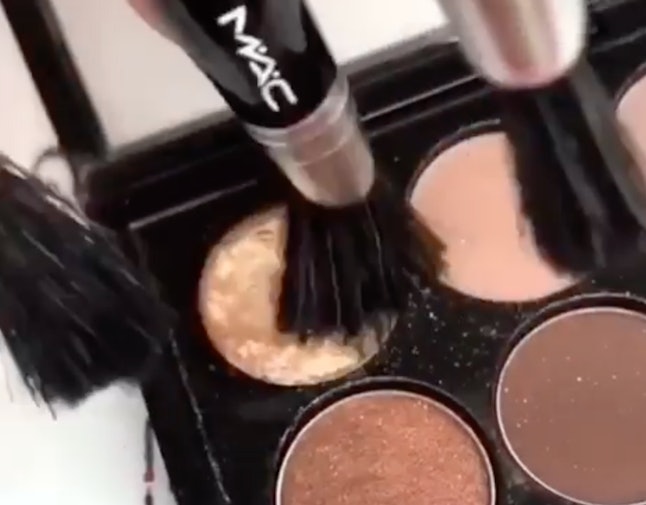 Yes, the brushes can be dipped into a palette, capture and hold the powder, and apply it to the lid with digital precision — literally.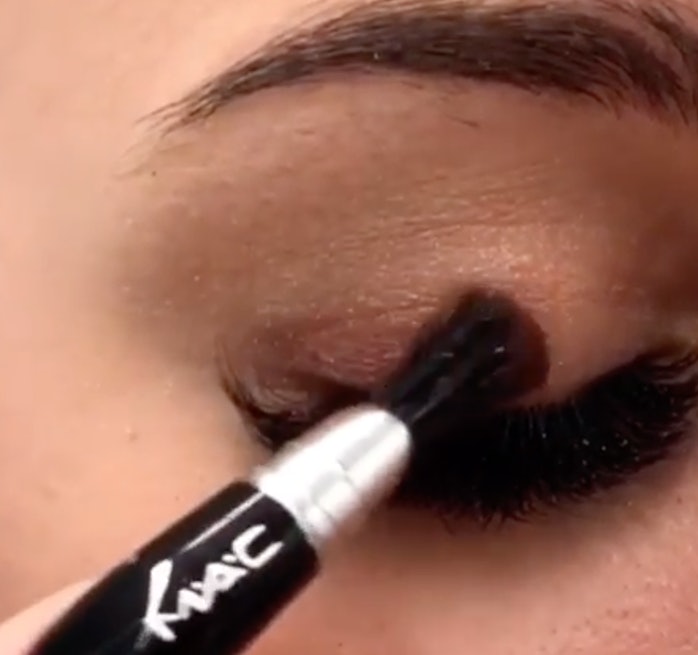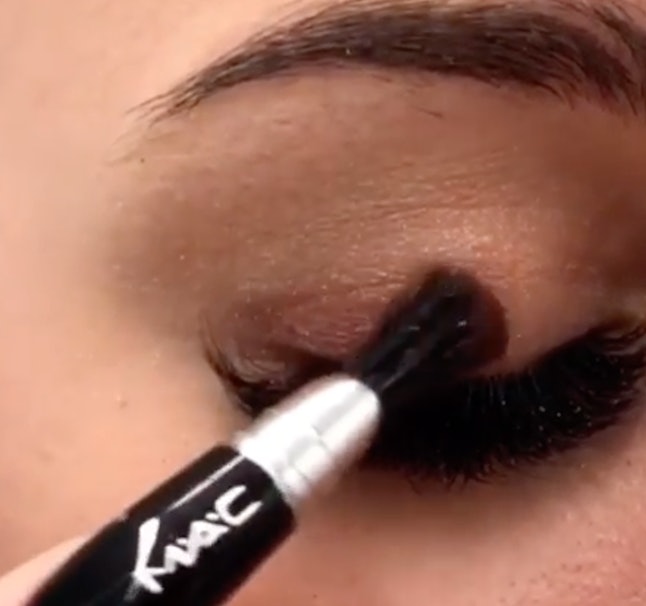 Whoever came up with the idea to turn a manicure into a makeup brush is pretty inventive.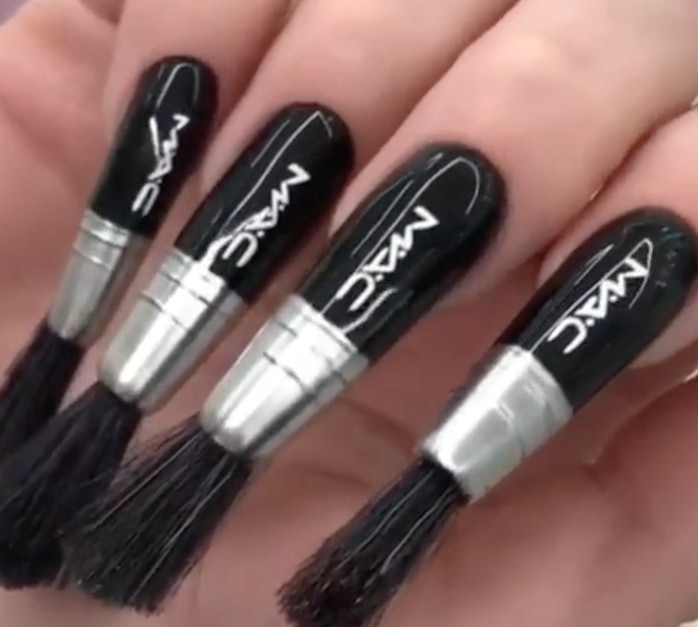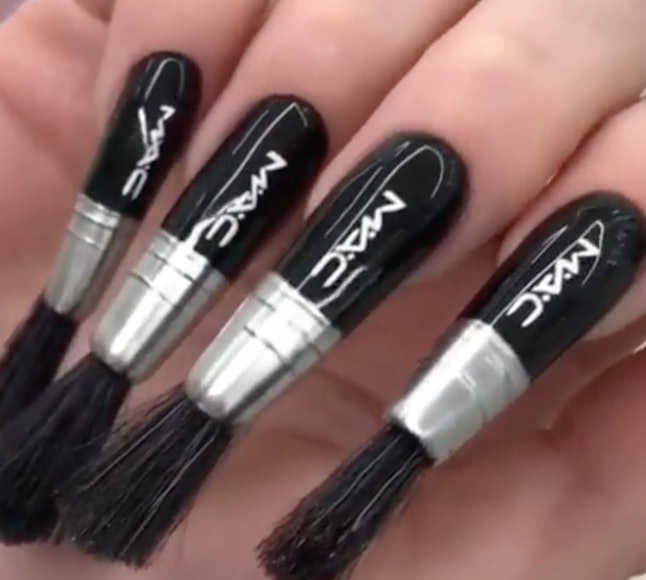 When peeping the nail art x brush hybrid from a front-facing view, it looks like a futuristic, semi-robotic hand. They are almost too cute and too weird to use. Let's see how they came to be.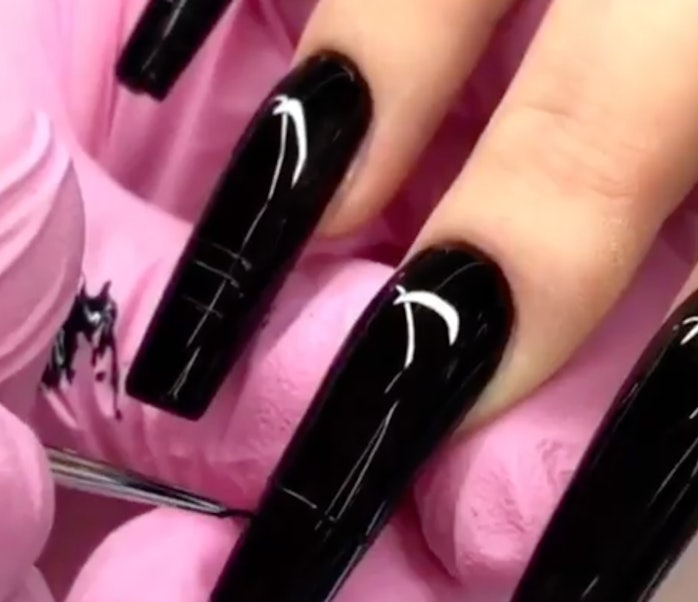 Even as basic black talons, these nails are cool AF. But the Nail Sunny nail artisan did not stop there. This is merely the beginning and the base on which an epic manicure is built.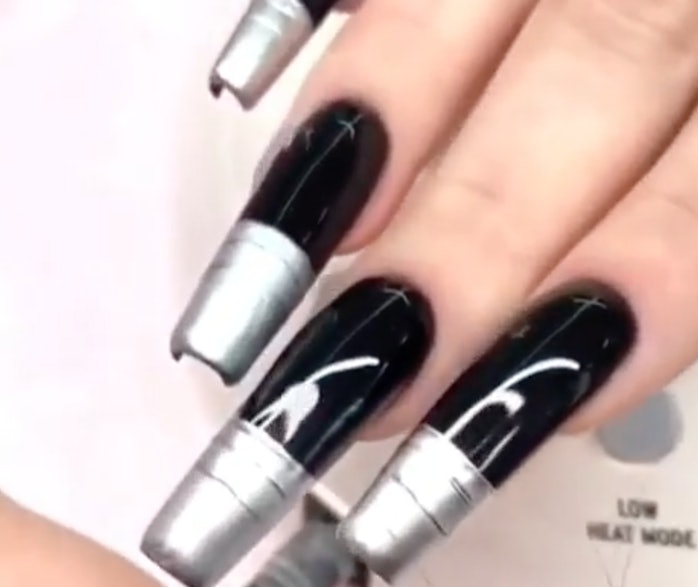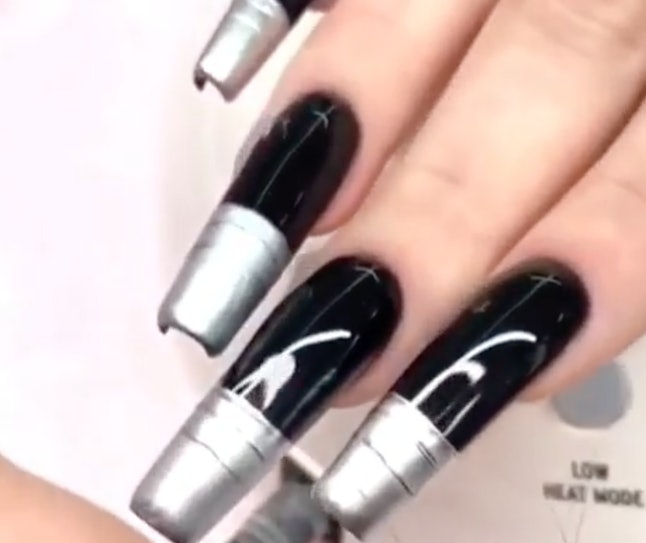 The hardware looks so realistic.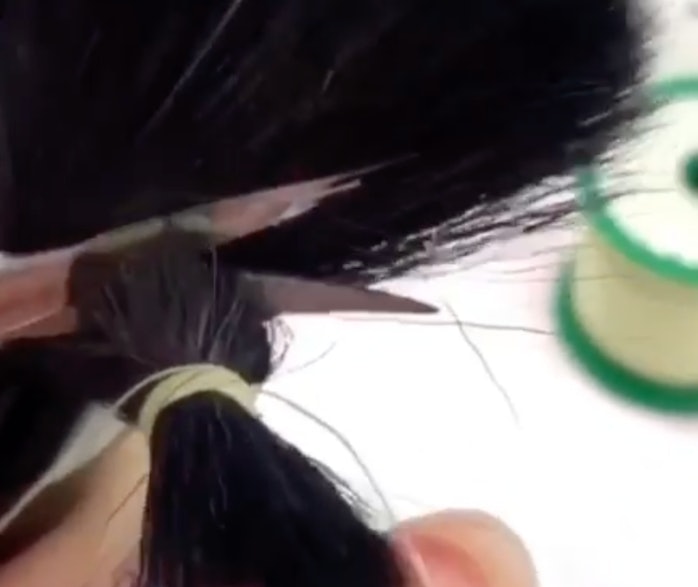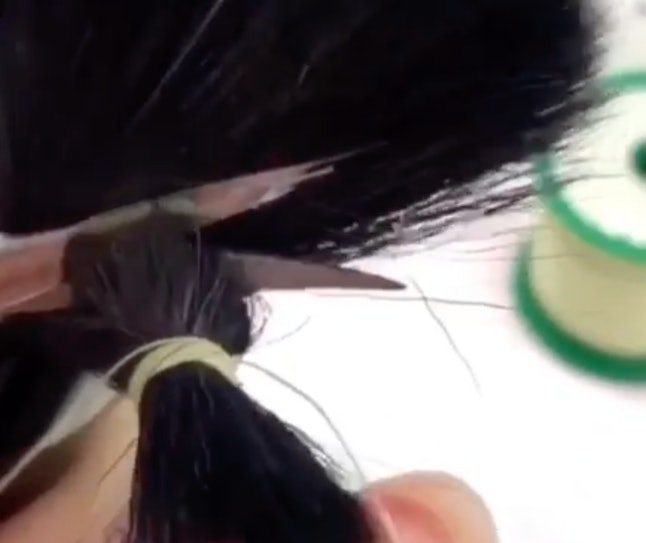 The brush hairs are expertly trimmed.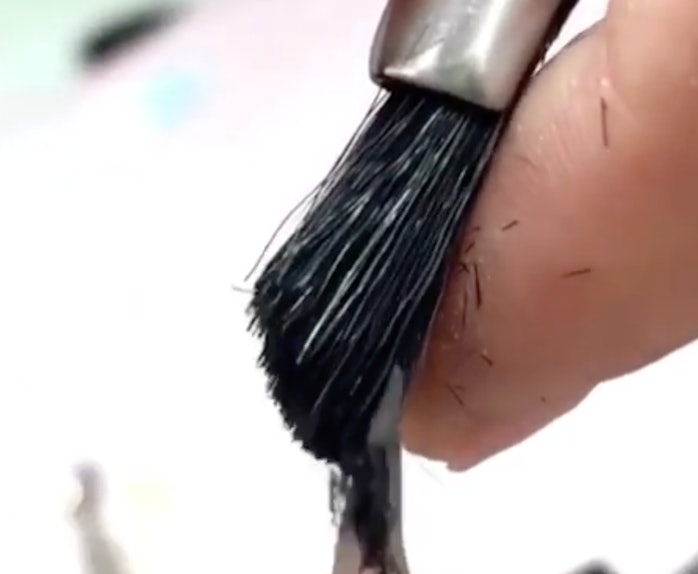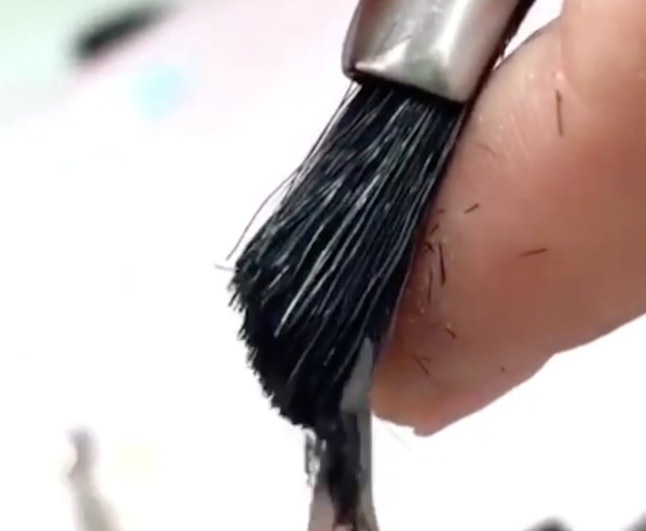 They are further cut down and shaped by the artist.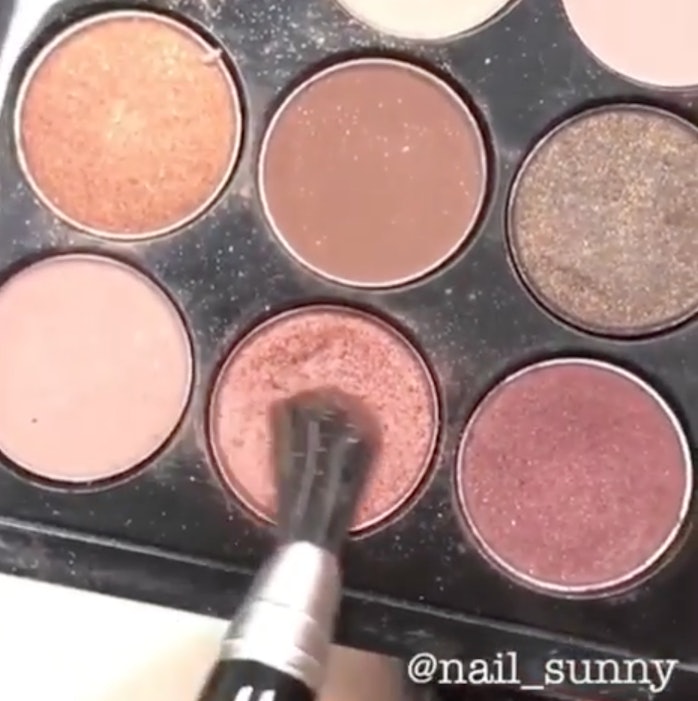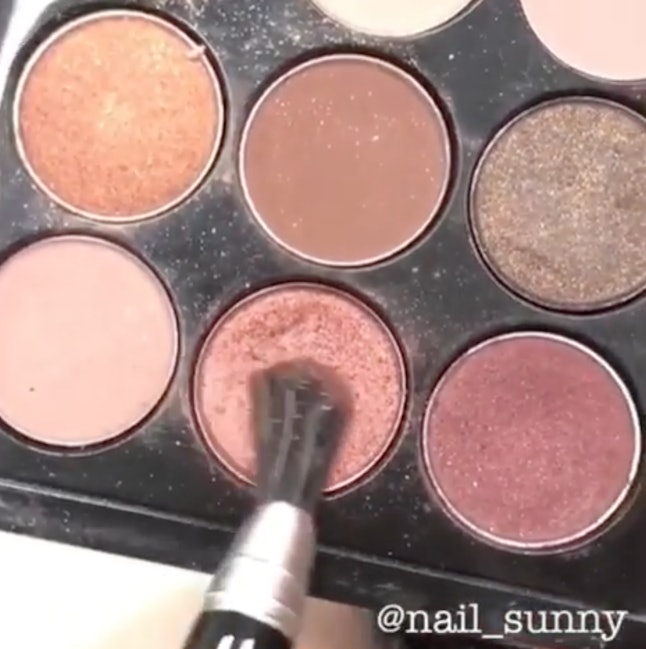 If this is not a way to get complete and total control over your eyeshadow application, then nothing else is.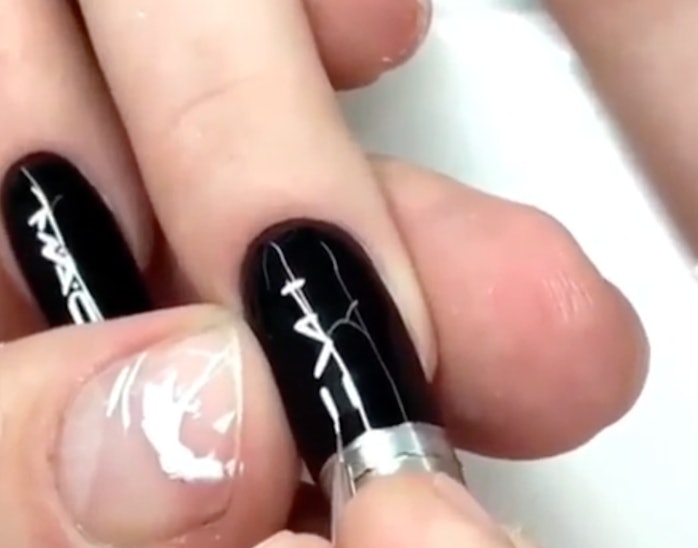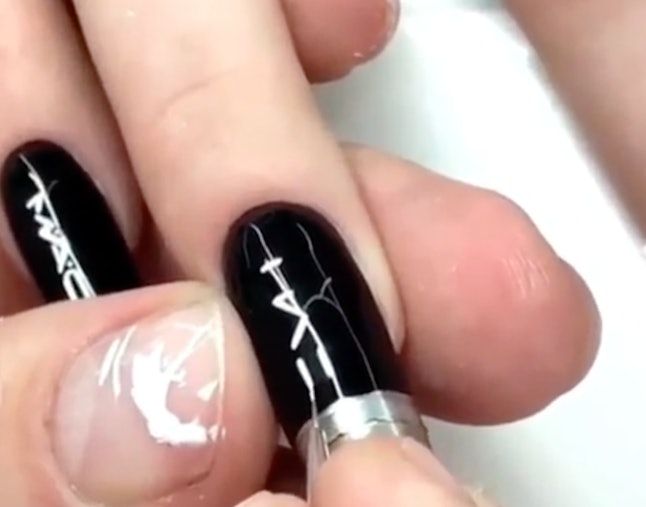 Makeup-brush-nails-as-tools are totally practical and completely impractical at once. They are likely difficult to maneuver when you're doing everything other than applying makeup. But when using them as actual brushes, it's likely the easiest, coolest thing in the world. Just be sure and keep makeup wipes nearby to deal with the eyeshadow fallout on your fingers and hands.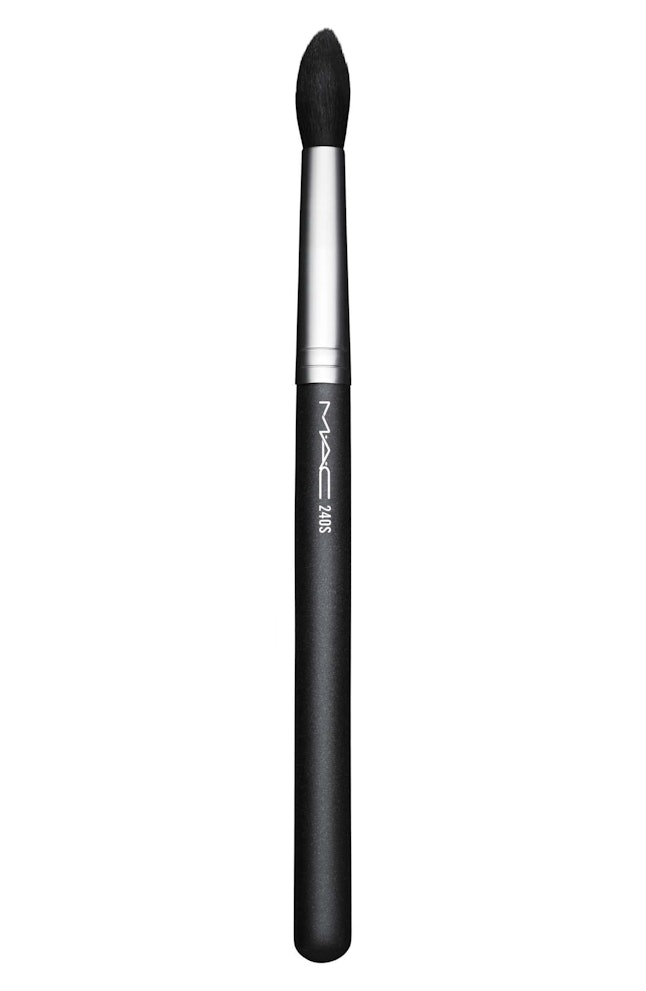 Someone who makes their living as a makeup artist might find these nails practical and utilitarian AF, too.
Nail Sunny just took things next level times 10 with the MAC mini makeup brush mani.
Source: Read Full Article