When it comes to winter boots, looks can be deceiving — just because a shoe has fuzzy trim or a faux-fur lining doesn't mean it will keep your feet warm. In fact, it's often the most unassuming boots that are best equipped to protect you from the frigid elements. Given that, it's important to look beneath the surface when shopping for the warmest women's snow boots and keep the following features in mind:
Waterproofing: Your feet may feel as warm as a toaster when you leave home, but if water can get inside your boot, that feeling won't last long. Your snow boots need to be 100 percent waterproof, not just water-resistant.
Insulation: The warmest winter boots feature thermal insulation that's capable of trapping your body heat and keeping your feet warm. Whether it's made from felted wool, synthetic fleece, or other warm materials, the insulation is key to a boot's internal warmth.
Traction: Warm feet don't matter if you're lying facedown in the snow because your boots didn't have enough traction. Your soles should be strong and made of vulcanized rubber with a tough tread pattern that can grip the ground and keep you from slipping on icy elements.
To help you find the warmest winter boots possible, I've put together a list of the best women's snow boots that combine all of these features. I've even tried a couple of them myself, so I can personally vouch that they really work.
1

The Overall Best Snow Boots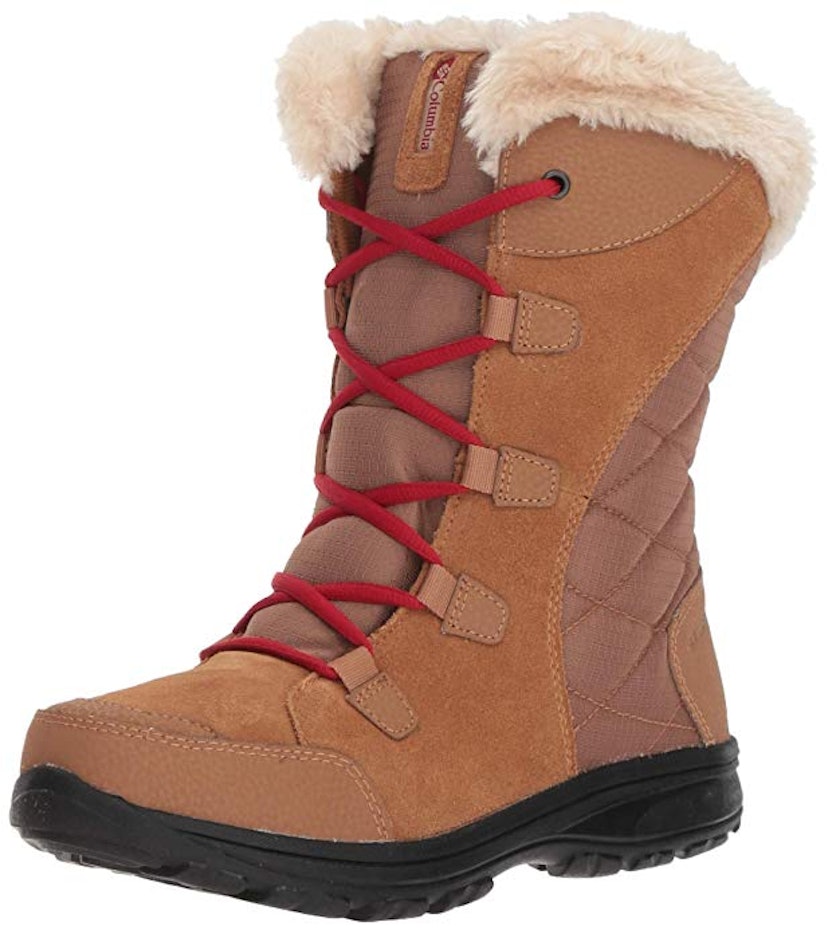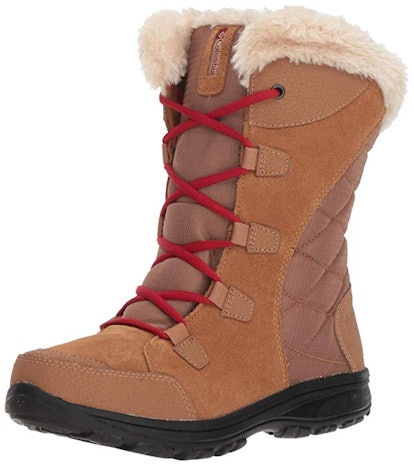 Columbia Women's Ice Maiden II Snow Boot
$80
Amazon
These hugely popular winter snow boots, which have more than 3,300 reviews on Amazon, deliver a striking combination of quality and affordability. They're constructed with ultra-warm 200-gram insulation that will keep your feet cozy even in the most extreme winter conditions. The waterproof leather keeps the snow and rain out, while the midsole is super comfortable for walking. Underneath, the rubber outsole features advanced traction to ensure you stay on your feet while trekking through the snow. The tough winter boots come in six different colors and a variety of sizing options.
2

The Runner Up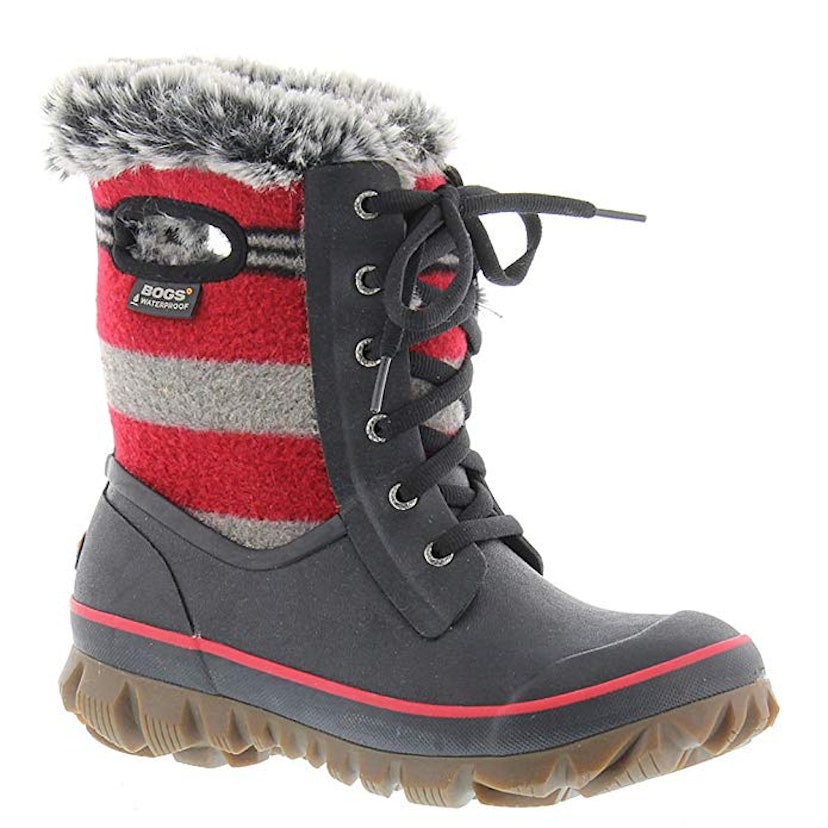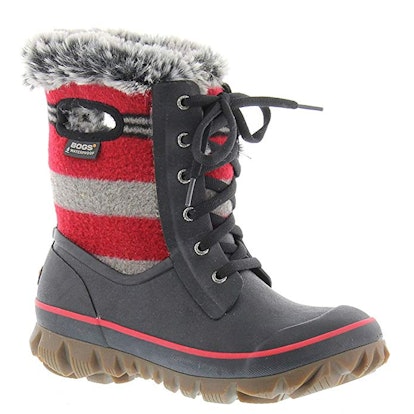 Bogs Women's Arcata Stripe
$160
Amazon
I've tried these myself, and they are literally the softest winter boots I've ever felt. The interior, which is made from Max-Wick lining, feels like a cocoon of softness that surrounds your feet as soon as you stick them inside. They are also incredibly warm, constructed with 7-millimeter Neo-Tech insulation and a 100 percent waterproof upper. My favorite feature is the looped handles on the sides that let you effortlessly pull these boots on without any struggle. The only drawback to this feature is that snow can come in through the openings if you're in extra deep powder. That makes these better as cabin boots or for walking around town than for trudging through deep fields of snow.
3

The Best Budget Option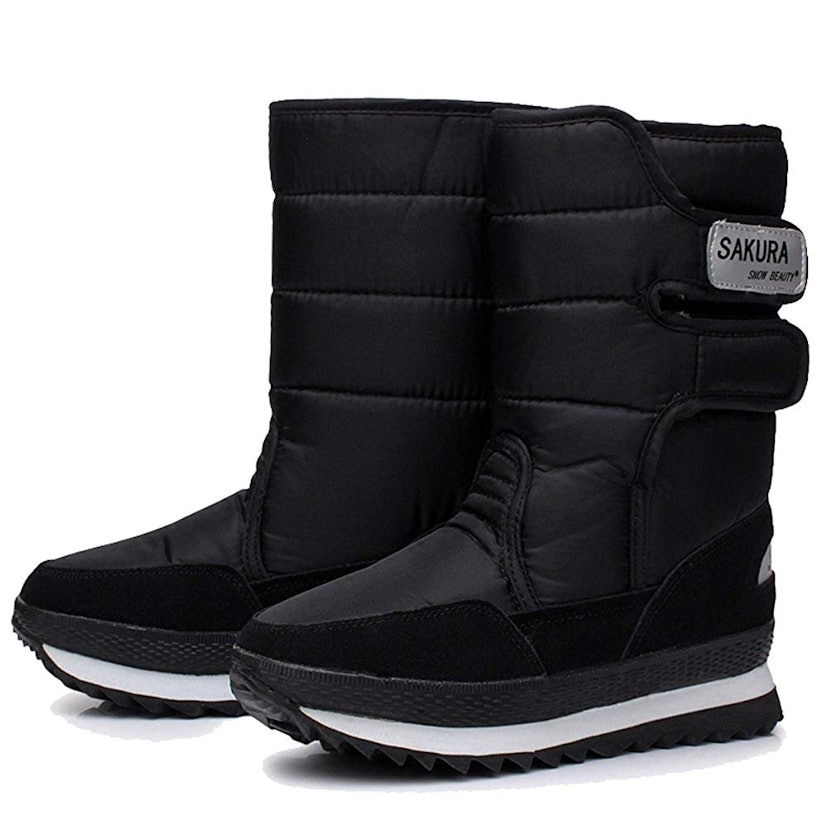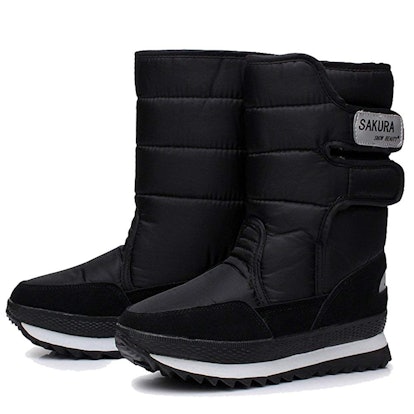 Legend E.C Waterproof Snow Boot
$26
Amazon
If you don't want to spend too much money and just need an affordable pair of snow boots to keep you warm when you walk around town, these are a great choice. They're made with rubber soles and cozy, synthetic fleece liners. The 10-inch height offers above-ankle protection, and the snug closure system helps keep the frigid air out. The manufacturer claims they are 100 percent waterproof, though based on the reviews and the price point, I'd guess they are actually more in the water-resistant category. Still, they'll keep you fairly warm, and you can't beat the price. These budget boots come in a range of sizes and eight different colors.
Available sizes: 4.5 – 9.5
4

The Most Versatile Snow Boots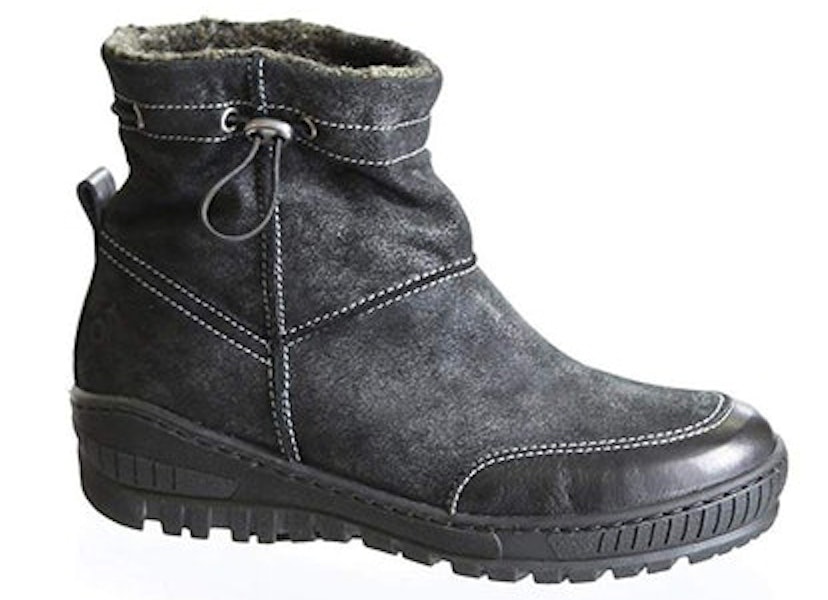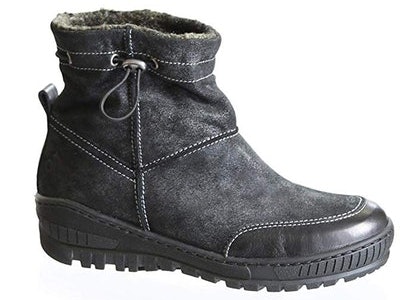 OTBT Women's Fanfare Cold Weather Boot
$169
Amazon
These ankle-highs by OTBT are pretty much the coolest women's snow boots I've ever seen. Although I haven't tested them outdoors, I did try them on at a trade show recently and was extremely impressed. On top of featuring fully waterproof leather, a heat-retaining sole, and warm, soft fleece linings, they have a unique insole technology that basically works like a built-in crampon. Dubbed the "OR Rotator System," it's a tiny metal circle that fits inside the bottom of the boot — if it gets icy or slippery, just bend down, pull out the reversible spikes, and flip them over for extra traction. There is also an elastic pull tab to keep out snow and a soft, well-cushioned footbed.
Elite Daily may receive a portion of sales from products purchased from this article, which was created independently from Elite Daily's editorial and sales departments.
Source: Read Full Article