I'm huge on saving money, but I'm not the type to wait outside of stores at midnight for a deal. While most people leave their Thanksgiving dinners to stock up on items from their favorite stores, I'd much rather curl up under a blanket with my laptop and shop online. Because it'll be too cold out and chances are you'll stuffed like a turkey, you can shop all the best deals from Stila Cosmetics' 2018 Black Friday & Cyber Monday sale from the comfort of your own couch. Here's everything you need to know about saving some serious dough on your favorite makeup buys.
Thanksgiving Day Deals
You don't even need to wait for your turkey to digest before you can start loading up on your favorite makeup on stilacosmetics.com for cheap. When you use the code 30BFSALE, not only will you get free shipping on your order, you'll get 30 percent off of everything you buy.
Black Friday Deals
In case you ate and slept your way through your entire Thanksgiving day, you can still get the same deals on black Friday. On November 23, you can get free shipping, plus an additional 30 percent off your entire purchase. Just use the code 30BFSALE at checkout.
Cyber Monday Deals
Some things that are late are well worth the wait — at least this is true for the Stila Cyber Monday sale. On Monday, November 26, the brand is holding their Annual Online Warehouse Sale, where you can score your favorite items for up to 70 percent off. You don't even need a code to start saving some serious cash.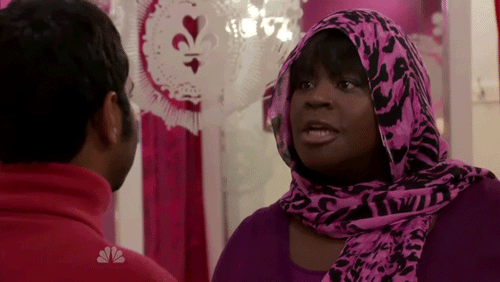 Now, for the hard part: What are you going to buy? To help you build maximize your savings, here are some product suggestions to help fill up your virtual carts. And don't forget, the holidays are coming, so now might be a great time to stock up on gifts.
Little Big Shots Gift Set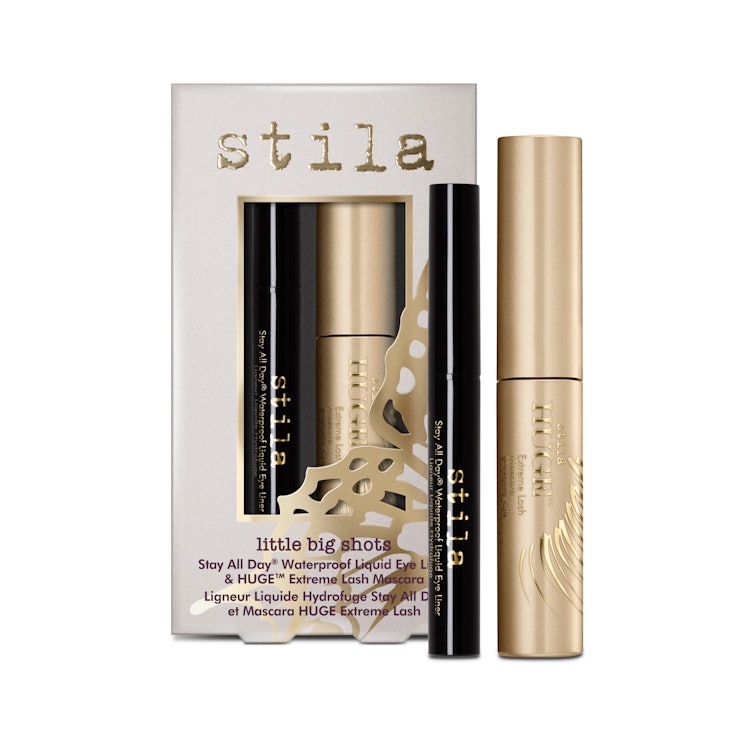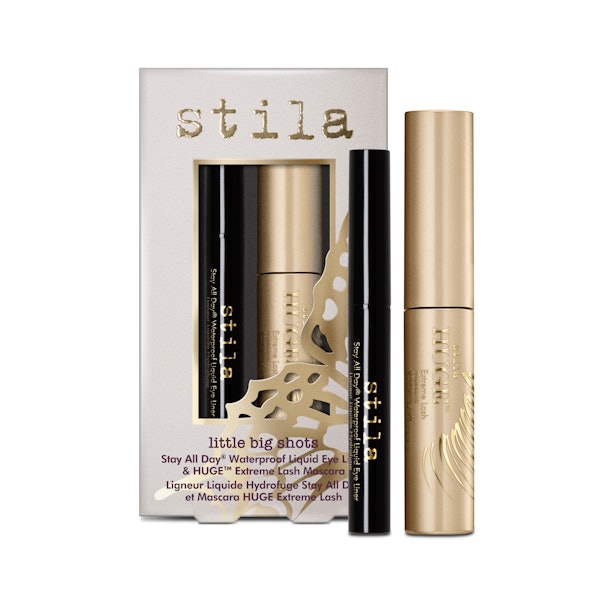 If you like your eyes to make a statement, this Stila Little Big Shots Gift Set ($15; stilacosmetics.com) comes complete with a mini Stay All Day Waterproof Liquid Eye Liner in Intense Black and HUGE Extreme Lash Mascara, which will fit perfect in your holiday clutch this party season.
All Eyes On You Liquid Eye Shadow Vault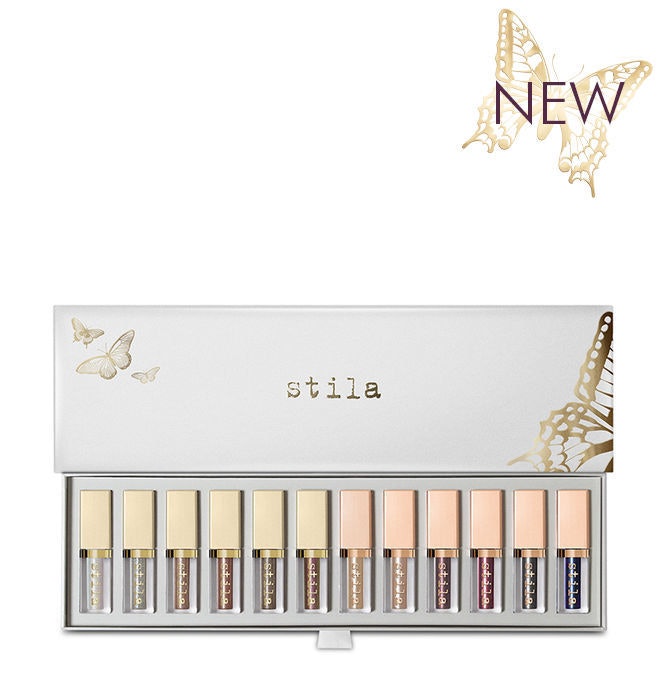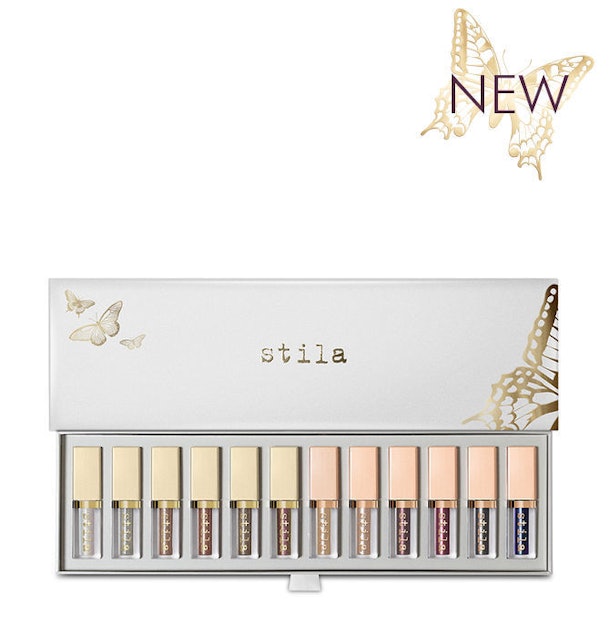 Why have one liquid eye shadow when you can have a rainbow of 12 shades? This All Eyes On You Liquid Eye Shadow Vault ($195; stilacosmetics.com) six Glitter & Glow Liquid Eye Shadows and six Shimmer & Glow Liquid Eye Shadows, perfect for creating tons of holiday party-ready makeup looks.
With Flying Colors Lipstick Set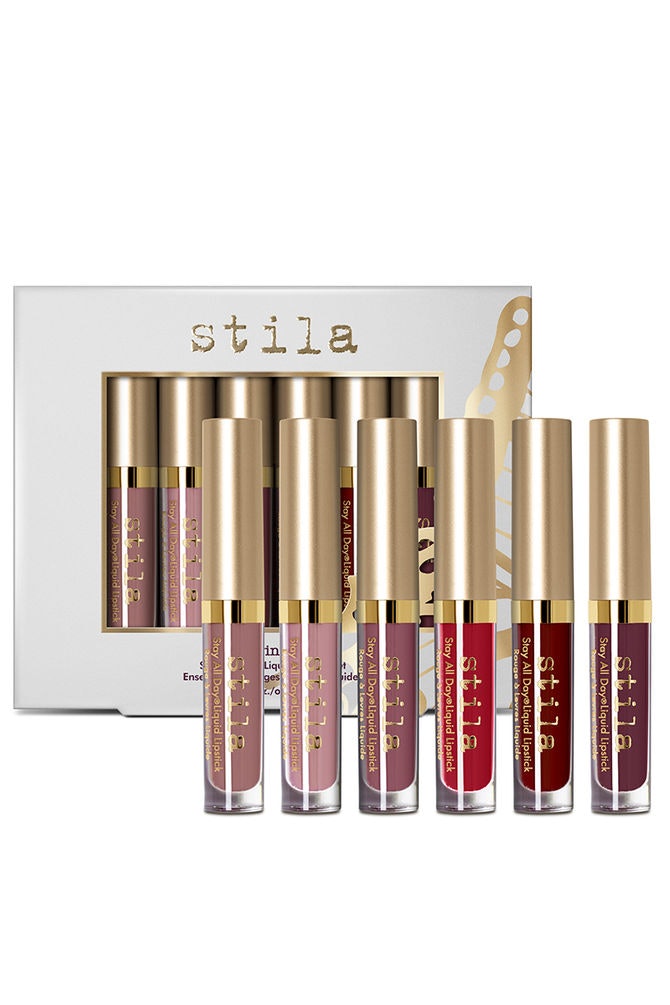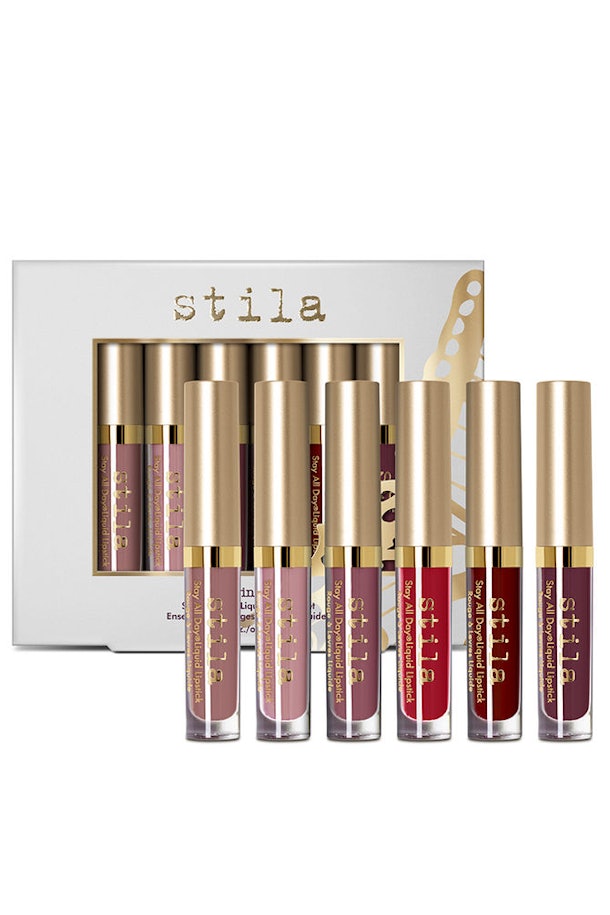 Because you can never have enough lipstick shades, this With Flying Colors Lipstick Set ($29; stilacosmetics.com) includes every shade you need to create any makeup look you can dream up. The six-piece collection includes the shades Fia (neutral nude matte), Baci (nude pink matte), Patina (dusty rose matte), Fiery (deep red matte), Rubino (beet red matte), and Vino (deep blood red matte).
Fringe With Benefits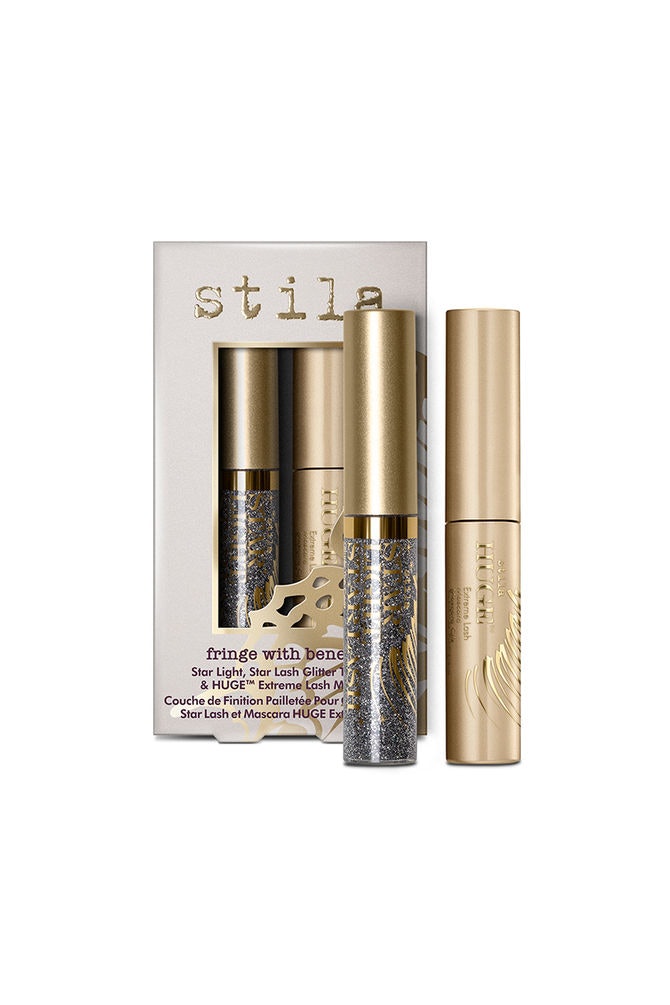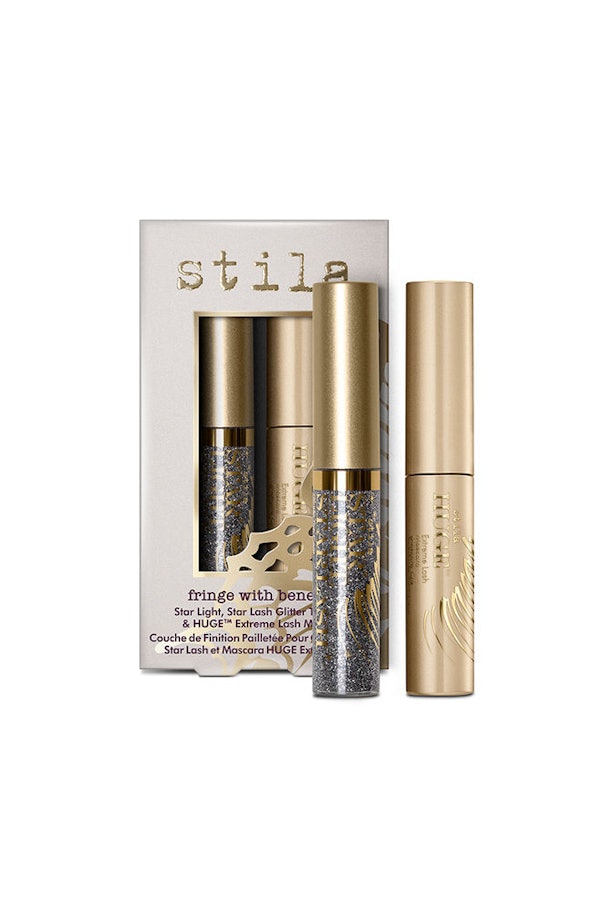 Sometimes your lashes need some oomph. This Fringe With Benefits ($20; stilacosmetics.com) duo gives your eyes an added touch of sparkle, just in time for the holidays. In this box, you'll find the HUGE Extreme Lash Mascara and a Star Light, Star Lash Glitter Top Coat in Platinum.
Get ready to make a night of online shopping from the comfort of your own couch.
Source: Read Full Article