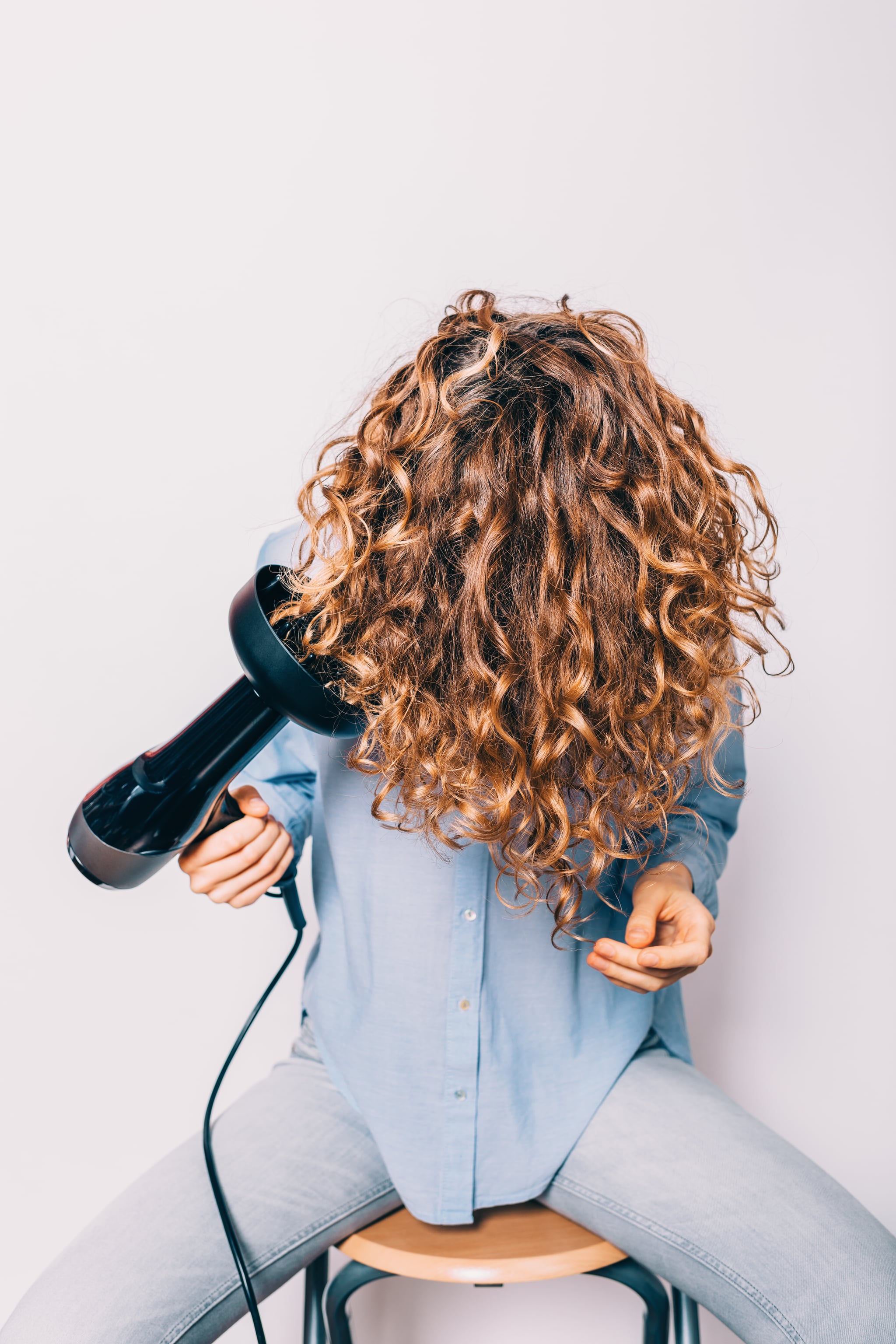 Image Source: Getty / iprogressman
The "pixie diffusing method" is going viral on TikTok for its ability to bring out waves and curls.
The hair-drying technique uses a diffuser and a series of steps to enhance hair's texture.
Learn how to do the pixie diffusing method for curly and wavy hair.
TikTok has been a goldmine for finding new beauty hacks. Thanks to the app, people discovered how to plop their curls, and now, a similar trend is spreading: the pixie diffusing method. Though it sounds like it has something to do with the super-short pixie haircut, it actually refers to a particular hair-drying technique for curly and wavy hair types.
Similar to the #curlymethod, the pixie diffusing method encourages the hair's texture, be it curly or wavy, to come through. Many people on TikTok are trying it out after their shower routine and discovering their once-thought-to-be-straight hair is actually a completely different hair type altogether. The process only involves a few steps, but it is a bit more time-consuming than other drying methods.
Why You Should Use the Pixie Diffusing Method
There are several reasons those with curly or wavy hair types can benefit from pixie diffusing. To start, the low-heat, low-speed method cuts down on frizz. The gentle and concentrated movements with the hair dryer also help preserve the hair's curl pattern, encouraging more defined waves to form. By flipping the head upside down (more on that later), you also boost volume at the roots of your hair and in the curls.
If you are curious about pixie diffusing and want to give the hairstyling method a try, keep reading for a step-by-step tutorial.
Mind. Blown. #wavyhair #wavycurly #ithoughtihadstraighthair #diffuse #pixiediffusing #scrunchoutthecrunch #2ahair #2bhair #2chair #curlygirlmethod #hairtok
Tutorial: How to Do the Pixie Diffusing Method
Step 1: To start, wash and condition your hair as usual in the shower. Immediately after you get out, apply your product to sopping-wet hair. This is when you want to apply your leave-in conditioner and any styling products like a curl mousse or cream. We like the Bumble and Bumble Light Defining Curl Cream ($32) or the SheaMoisture Curl Mousse for Frizz Control ($10).
Step 2: Now it's time to grab your hair dryer and your diffuser attachment. Some hair dryers, like the InfinitiPRO by Conair Quick Styling Salon Hair Dryer ($35), come with them. Before turning it on, flip your head upside down and gather a section of your hair in the diffuser bowl, holding it close to the scalp. Then, turn it on low heat with the low drying speed, and hold it in that position.
Step 3: When that section of hair is complete, turn off the diffuser before taking the hair out of the bowl. Be gentle. Repeat the process on another section of hair. Continue diffusing your hair section by section until it's about 80 percent dry.
Step 4: Hold the diffuser at your roots to encourage more volume and flexibility before flipping your hair back to blow-dry the front (still with the diffuser on) in a backward motion. Then, using your fingers, gently shake out your roots, but don't run your fingers through your curls.
Step 5: Now that your hair is dry, it's time to scrunch it with a hair oil or smoothing serum. This will help break up any coating on the hair from the styling products and make your curls/waves softer. We like the JVN Complete Nourishing Hair Oil Shine Drops ($22).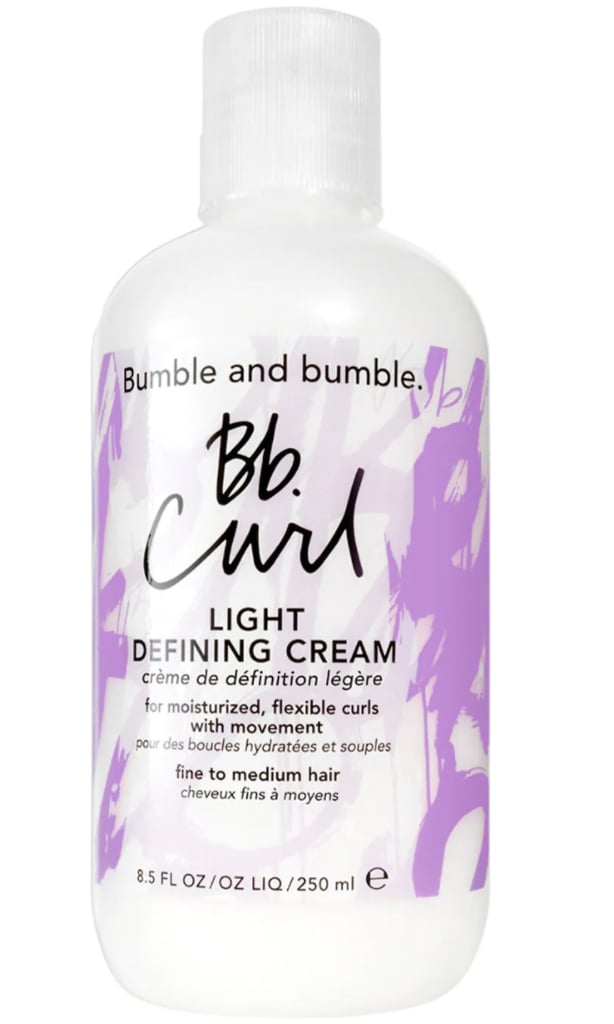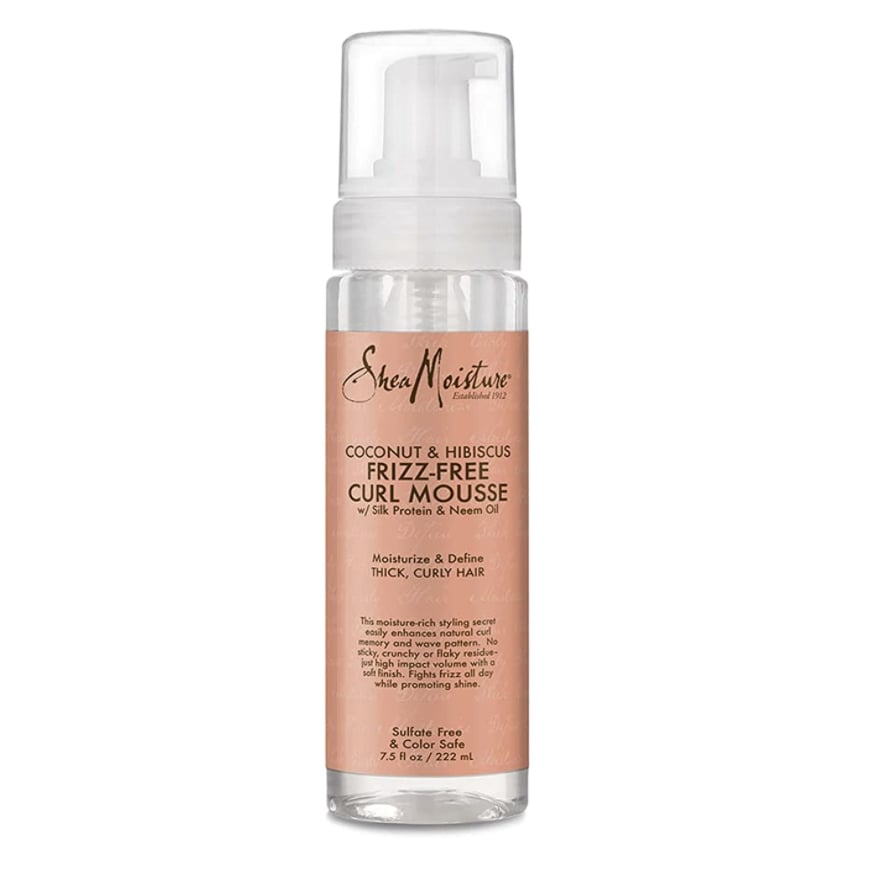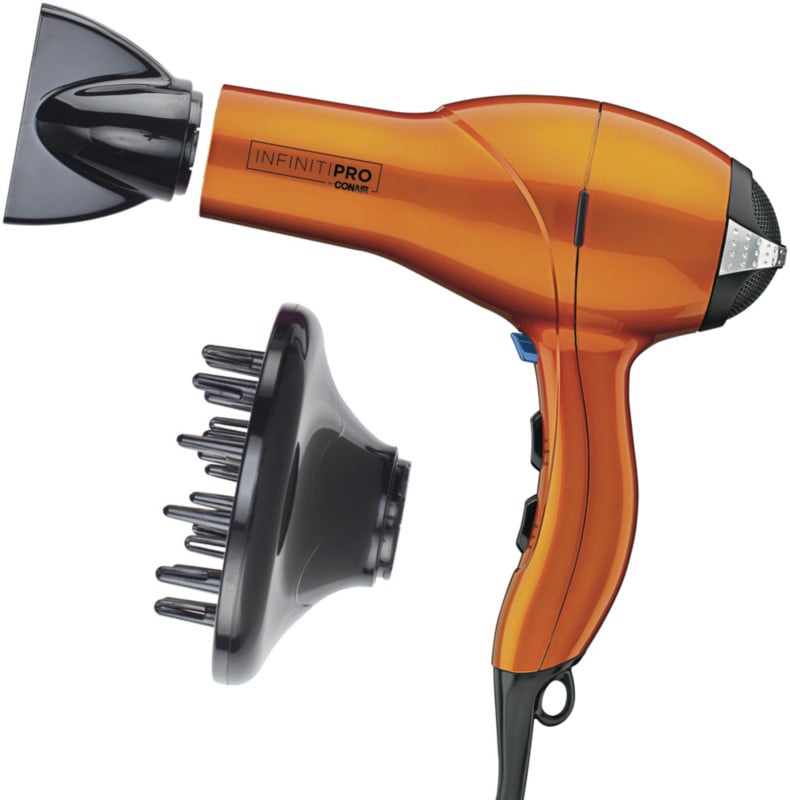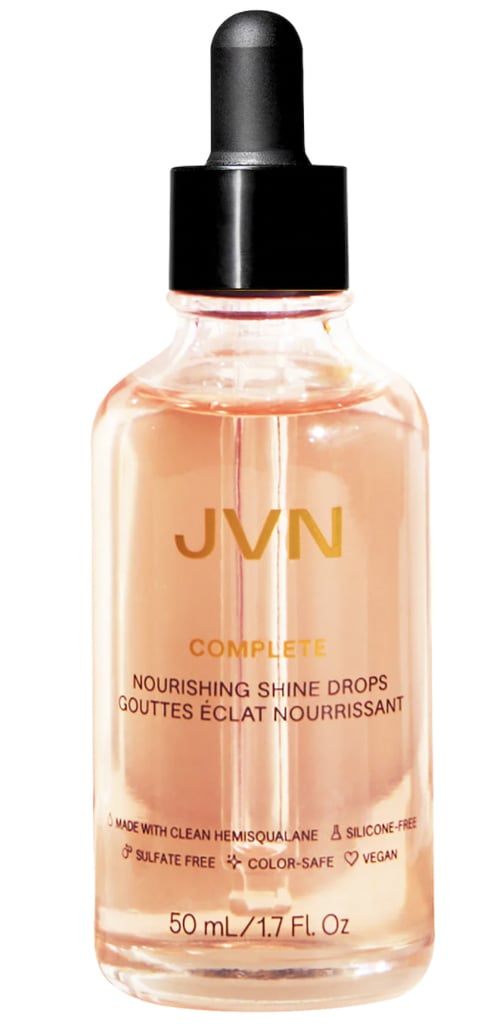 Source: Read Full Article