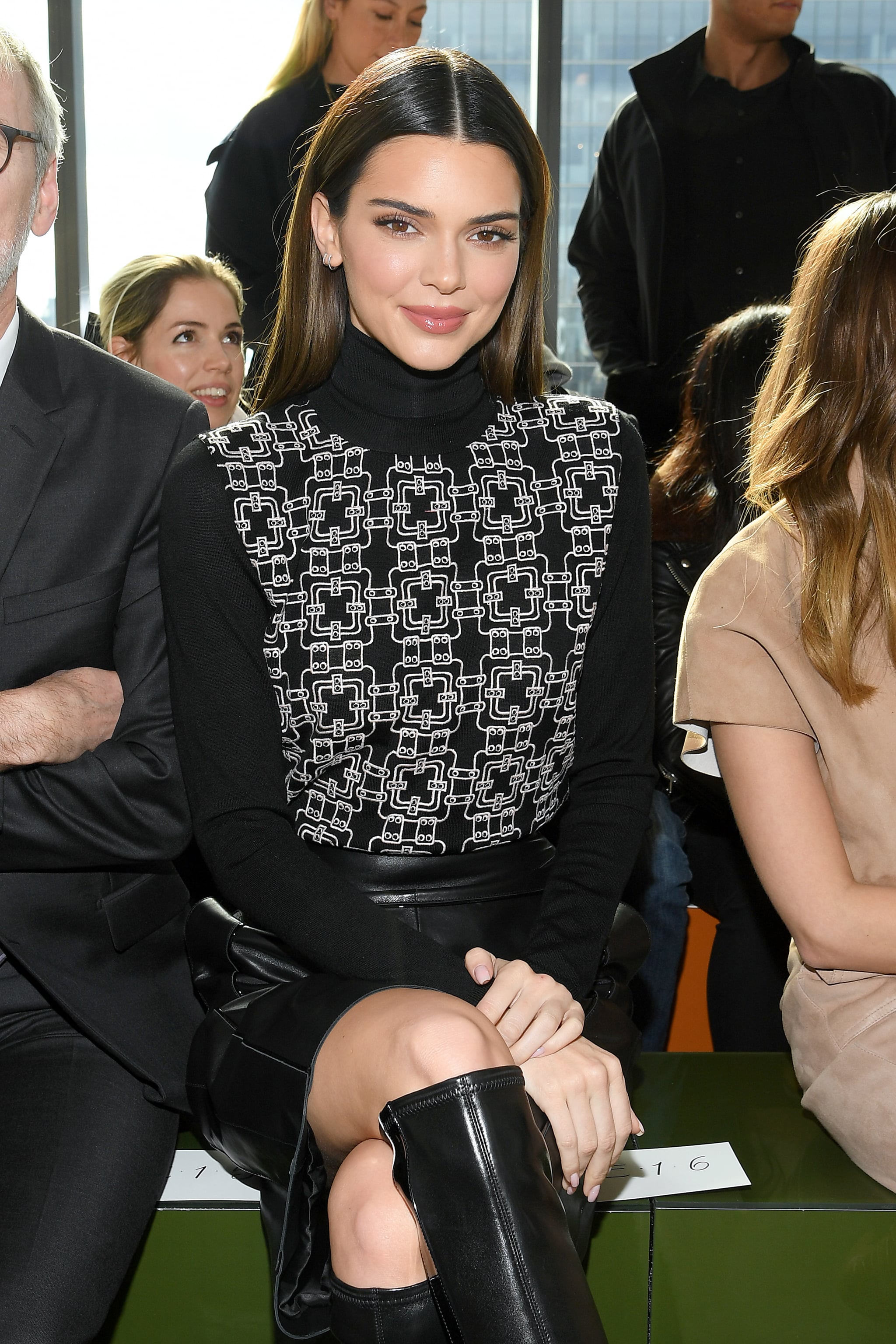 Kendall Jenner wants you to know she's a Scorpio. The model recently posed in a photo shoot with Pop Magazine wearing all-black lingerie, and while that's pretty standard for someone in her occupation, it was the addition of a scorpion tattoo on her butt that really made the photos distinctive.
In the photo by photographer Stevie Dance, Jenner is leaning on a white plastic lawn chair with the black-ink arachnid facing the camera. The star is known to have four tiny tattoos scattered across her body — two on her fingers, one on the inside of her lip, and one on her ankle — but this large piece is an outlier.
The reason we haven't seen it before is that the ink is actually fake and was hand-painted by makeup artist Fara Homidi. "When @stevie_dance asks you to hand paint a 🦂 and do it fast….you just go go go. LU, thanks for this moment S, and for your generosity @kendalljenner," Homidi said in an Instagram comment on Dance's post.
The rest of Jenner's appearance was kept pretty minimalist to allow the scorpion to really stand out. Her long, dark-brown hair — which is no longer dyed a copper-red — was styled in her classic middle part and extended down to the middle of her back, and her makeup was very natural.
Check out the image of Jenner's scorpion butt tattoo here.
Source: Read Full Article