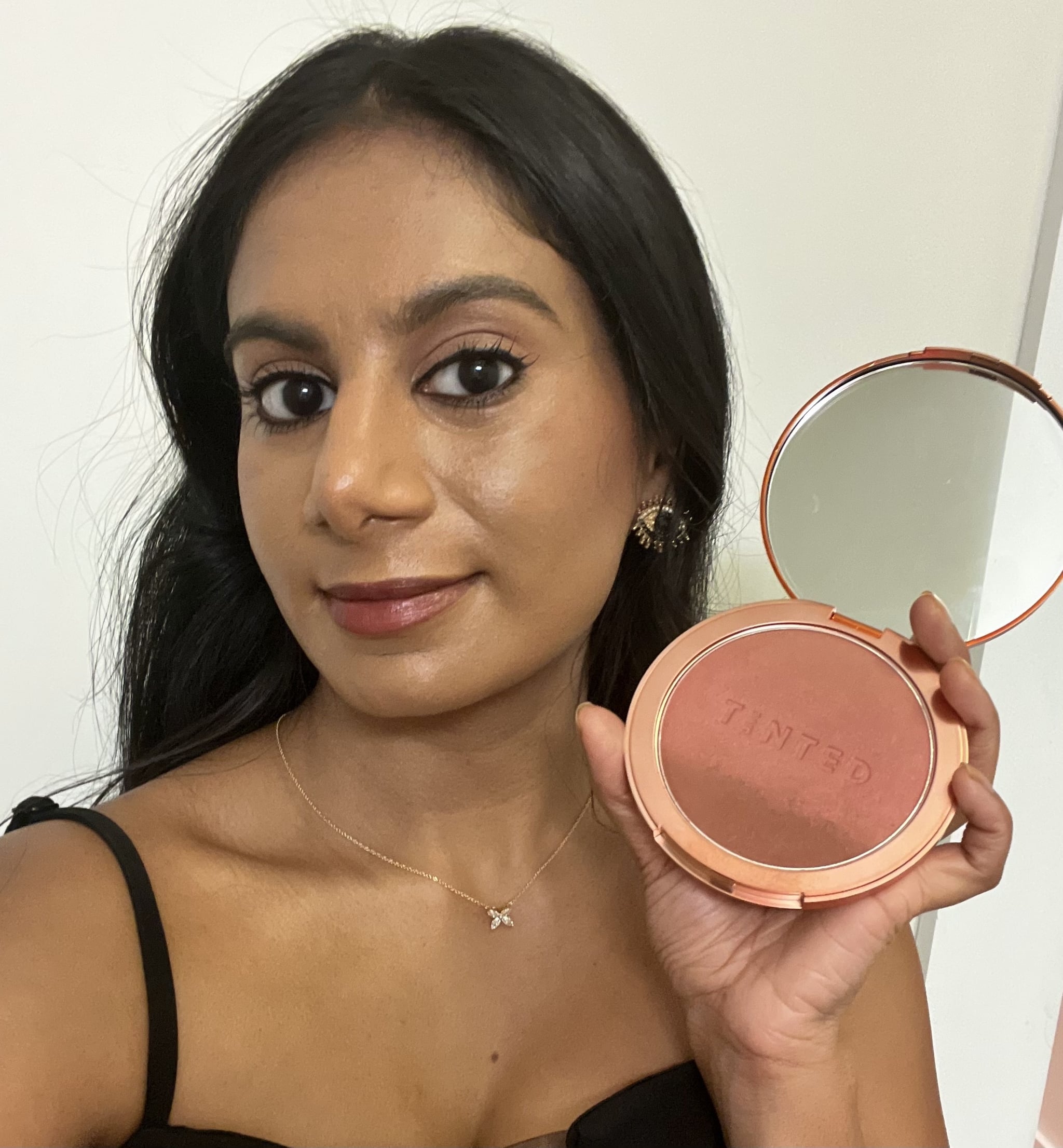 For the longest time, I was never able to find a blush color that suited my skin tone in a natural way. Most of them stood out in a clown-like manner or wouldn't even show up on my skin. I gave up on incorporating a flush of color to my cheeks and stuck with contouring. It wasn't until Live Tinted came out with the Huebeam Blushing Bronzer ($38) that I was hopeful that blush could actually compliment my complexion.
I've been a huge fan of Live Tinted's products ever since its inception; the Hueguard sunscreen is a staple part of my morning routine. Each product is made with every skin tone in mind, including mine, making sure the line suits shades ranging from fair to deep and a variety of undertones. With this in mind, I put my faith in Live Tinted's Huebeam Blushing Bronzer, and now it's the only cheek product I use for every look.
What I Like About the Live Tinted Huebeam Blushing Bronzer
Remember when everyone raved about the Nars Orgasm blush and Laguna bronzer being their ultimate go-to for a flattering, glowy cheek? The Live Tinted Huebeam Blushing Bronzer is my "Nars Orgasm blush and Laguna bronzer" but is actually made for my skin tone. It contains a blush shade and two bronzer shades in a gradient palette. It gives me the most natural-looking, sun-kissed look that complements my skin and undertones beautifully. I've never had a blush look so in tune with my skin, giving my complexion an effortless glow and warmth.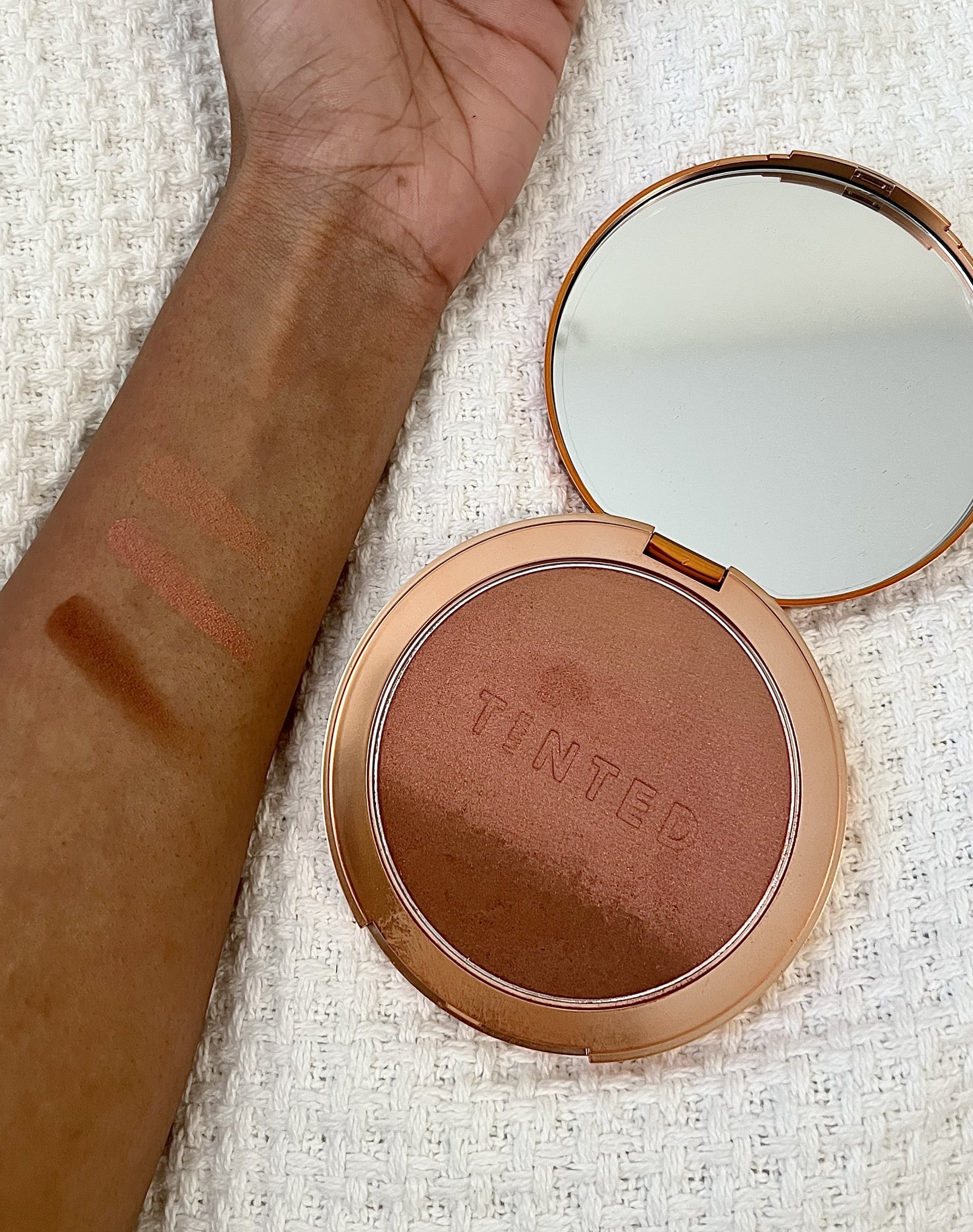 Each color works beautifully on my skin tone, serving a purpose on its own or even mixed together for a custom shade. The middle pink shade has a finely milled shimmer that doubles as a highlighter. This specific shade of pink complements my complexion perfectly and does not make me look washed out or leave a chalky appearance. I like to use the lighter peachy shade on the top mixed with the blush to give my cheeks a peachier color. The darker brown shade is my ideal bronzer shade that adds warmth back to my skin. Plus, it doubles as a contour.
The formulation is perfect for blending and sculpting the cheeks as well; it feels soft and lightweight. It's highly pigmented but buildable as well, so you can achieve the perfect intensity for your needs, whether it's a subtle wash of color or something glam. With this one pan, I'm able to create a cheek that suits my skin tone and complexion effortlessly.
What's Worth Noting About the Live Tinted Huebeam Blushing Bronzer
There are two ways to use the Huebeam Blushing Bronzer: you can use each color individually or swirl your brush around and mix all the shades together for an effortless sun-kissed dimensional look. Since I have a darker complexion, the top lighter bronzer shade looks more peach on me, so I like to mix it in with the blush shade for a peachier cheek. You can combine two colors for a custom shade, whether you want to go more peach, pink, or brown. In terms of using each color individually, I use the bronzer shade first right underneath my cheekbone and then the blush on the high points of my cheekbones to give them a flush of color and blend it with the bronzer.
The Huebeam Blushing Bronzer is highly pigmented, so it's best to go with a less-is-more approach. I like to dip my brush in once and tap off the excess on the mirror side. I blend and buff the color and layer on more if needed. I recommend using an angled fluffy brush to really sculpt out and target your cheek area.
Who the Live Tinted Huebeam Blushing Bronzer Is Best For
Live Tinted created the Huebeam Blushing Bronzer to be flattering on every skin tone, and it truly fits its intention. It's one of the few cheek products that look natural and complements my tan complexion. It has pretty much everything you need to create a glowy cheek look, from sculpting your cheeks to adding warmth and color to your complexion. It's best for everyone and anyone, especially those who want a streamlined cheek routine without needing multiple products. Plus, you can use it as eyeshadow as well. Although it's on the pricey side for blushes and bronzers, it's decently sized, contains everything you need for a glowy cheek, and is super pigmented, so it should last a while.
Additional Details
It contains niacinamide, chamomile flower extract, and hyaluronic acid.
It's clean, vegan, and cruelty-free.
Where Is the Live Tinted Huebeam Blushing Bronzer Available?
The Live Tinted Huebeam Blushing Bronzer is available at Ulta.
Rating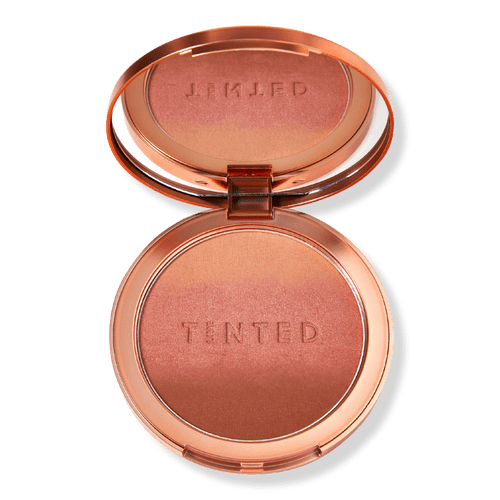 Source: Read Full Article