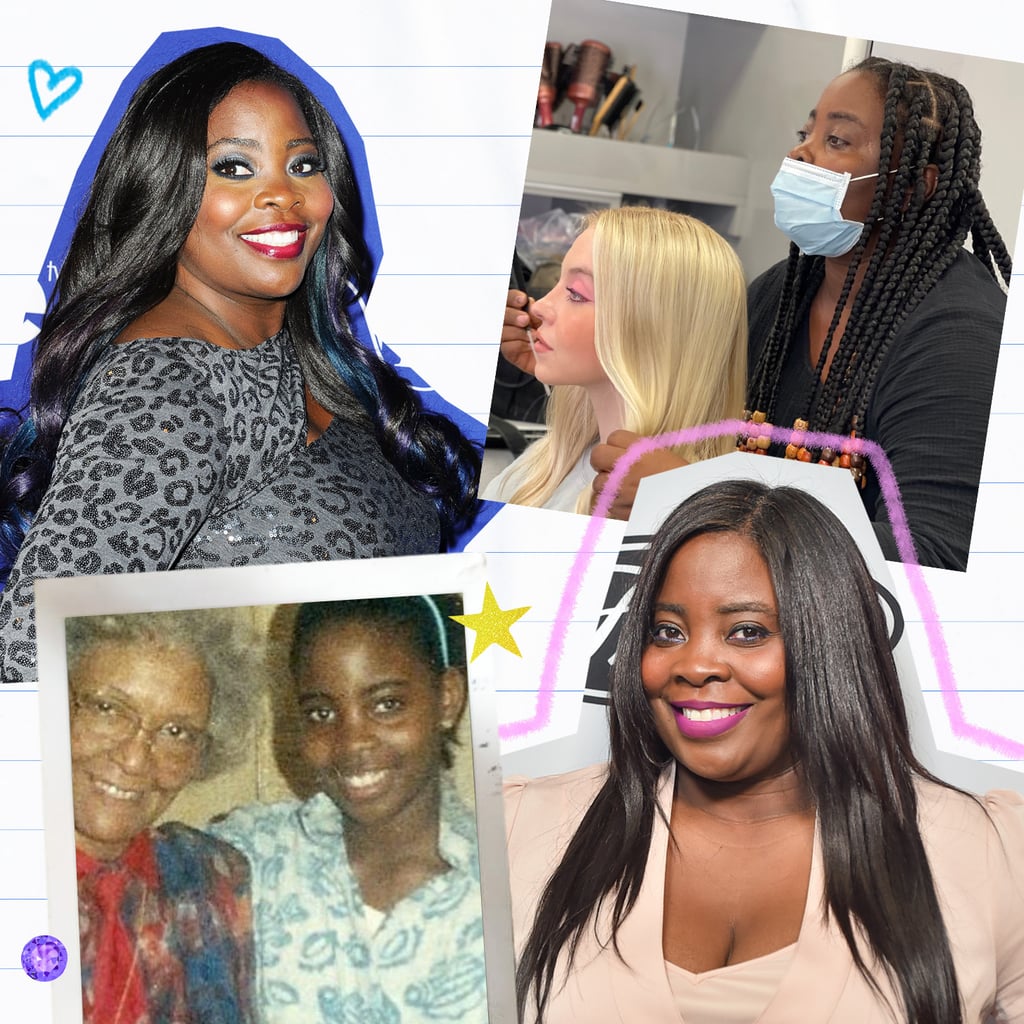 How Kim Kimble Became Hollywood's Go-To Hairstylist

As POPSUGAR editors, we independently select and write about stuff we love and think you'll like too. If you buy a product we have recommended, we may receive affiliate commission, which in turn supports our work.
Welcome to Big Break, where some of the most influential figures in the beauty industry reflect on the moments that made them — from the good to the bad and everything in between. Here, Kim Kimble shares her journey from hair competitions to celebrity hairstylist, working with Beyoncé, Zendaya, the cast of "Euphoria," and more.
Kim Kimble's rise to hairstylist for everyone from Beyoncé and Zendaya to Brandy and Halle Berry was rather serendipitous. She worked hard, and amazing opportunities came to her.
She was born in Chicago but moved to Los Angeles at a young age with her mom, who had a dream of doing hair for TV and film. "I am a third-generation hairstylist," Kimble tells POPSUGAR. "I grew up watching my grandmother do hair at home, and my mother had a hair salon, so I was around hairstylists for the early part of my career. That was my inspiration."
Still, hair wasn't always a clear-cut career path for her. "As a teenager, I thought I was going to be a fashion designer," she says. In high school, she was dual enrolled in cosmetology school through a vocational program and, by the time she graduated, was a certified hairstylist. She worked in a salon and started attending hair shows in her spare time.
"It really opened up my eyes to cosmetology — I fell in love," she says. "I could always see there was something more than just standing behind a chair doing hair. I loved watching hairstylists that were platform artists; they were teaching, educating people at trade shows, flipping scissors, wearing cool outfits, and doing really creative hair."
Kimble wanted in on the action, so she decided to compete in "not just any hair competition — fantasy hair competitions and hair wars." This allowed her to create works of art with hair and design the costumes that went with her looks, satisfying her other passion as well. To maintain a steady income, she simultaneously held down a salon job at a barbershop. "They had mostly male clients, so I had to learn how to cut their hair," Kimble says. It wasn't a dream job at first, but the opportunity ended up changing her life.
Source: Read Full Article