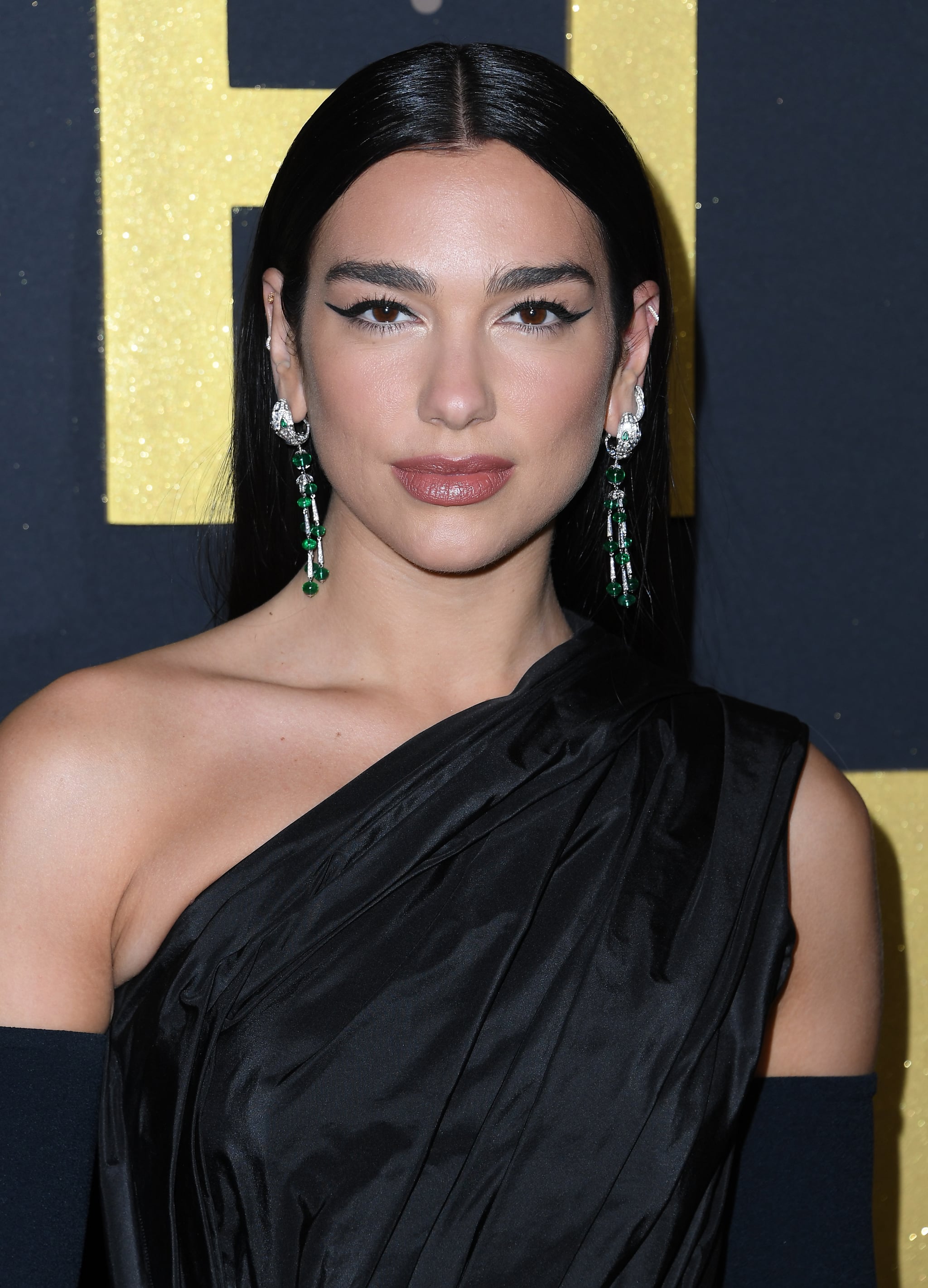 Image Source: Getty / Steve Granitz / Contributor
Dua Lipa, also known as the people's nail-art queen, is back with another mood-board-worthy manicure. The singer posted a picture of her new set on Instagram Stories, and if you're not yet in the holiday spirit, you will be in just a moment.
Lipa's nails were a festive take on the "black glam" trend that saw a massive spike in popularity in the last few months. To get the look, Lipa's nail artist Mei Kawajiri first filed her nails into a rounded almond shape and painted them a simple black color. Then, she added ribbons of tinsel diagonally across each finger, giving the appearance of colorful, abstract Christmas trees.
If you're a fan of a more grunge beauty look, Lipa's nails are the perfect way to keep your preferred aesthetic intact while stepping out of your comfort zone for the upcoming holidays. In fact, numerous people are kicking their normal routines up a notch to get into the spirit. Jennifer Lopez, who can usually be spotted in milk-bath or supermodel nails, was seen recently with a candy-cane-inspired french manicure. Kylie Jenner has also been wearing a festive red manicure that feels like a foreshadowing of the rest of her holiday nail looks to come.
In short, the time to break out all your best nail looks has arrived. For the ultimate inspiration, take a closer look at Lipa's nails below.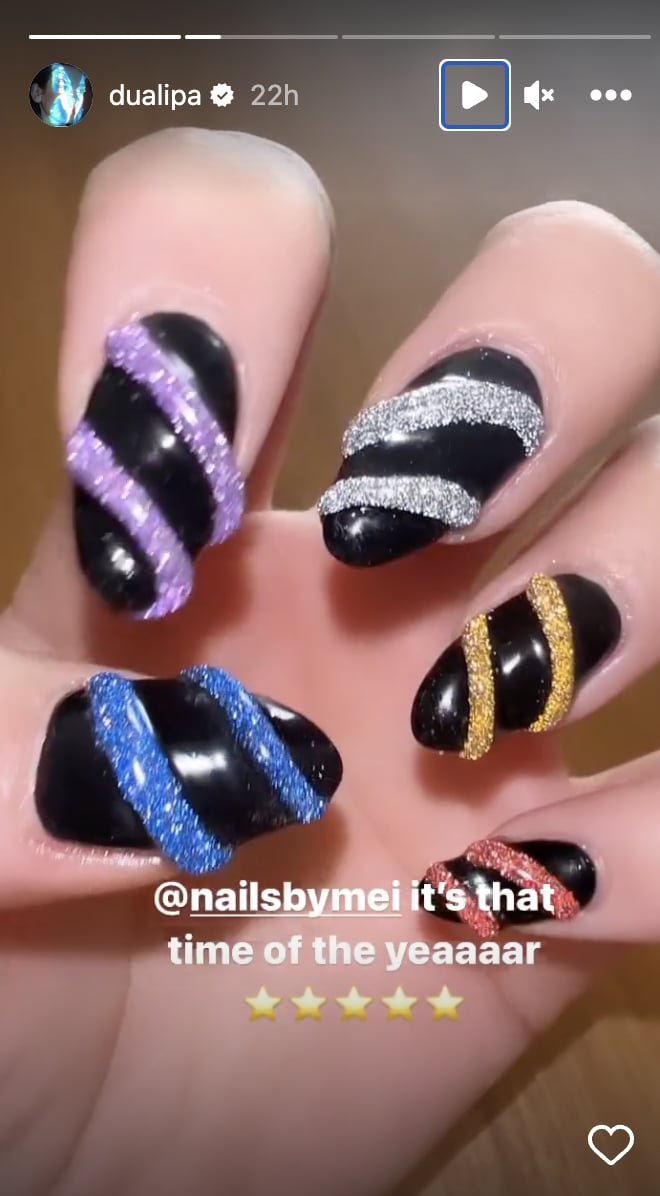 Image Source: Instagram User @dualipa
https://www.instagram.com/p/Cl6mMRzOvXy/
Source: Read Full Article