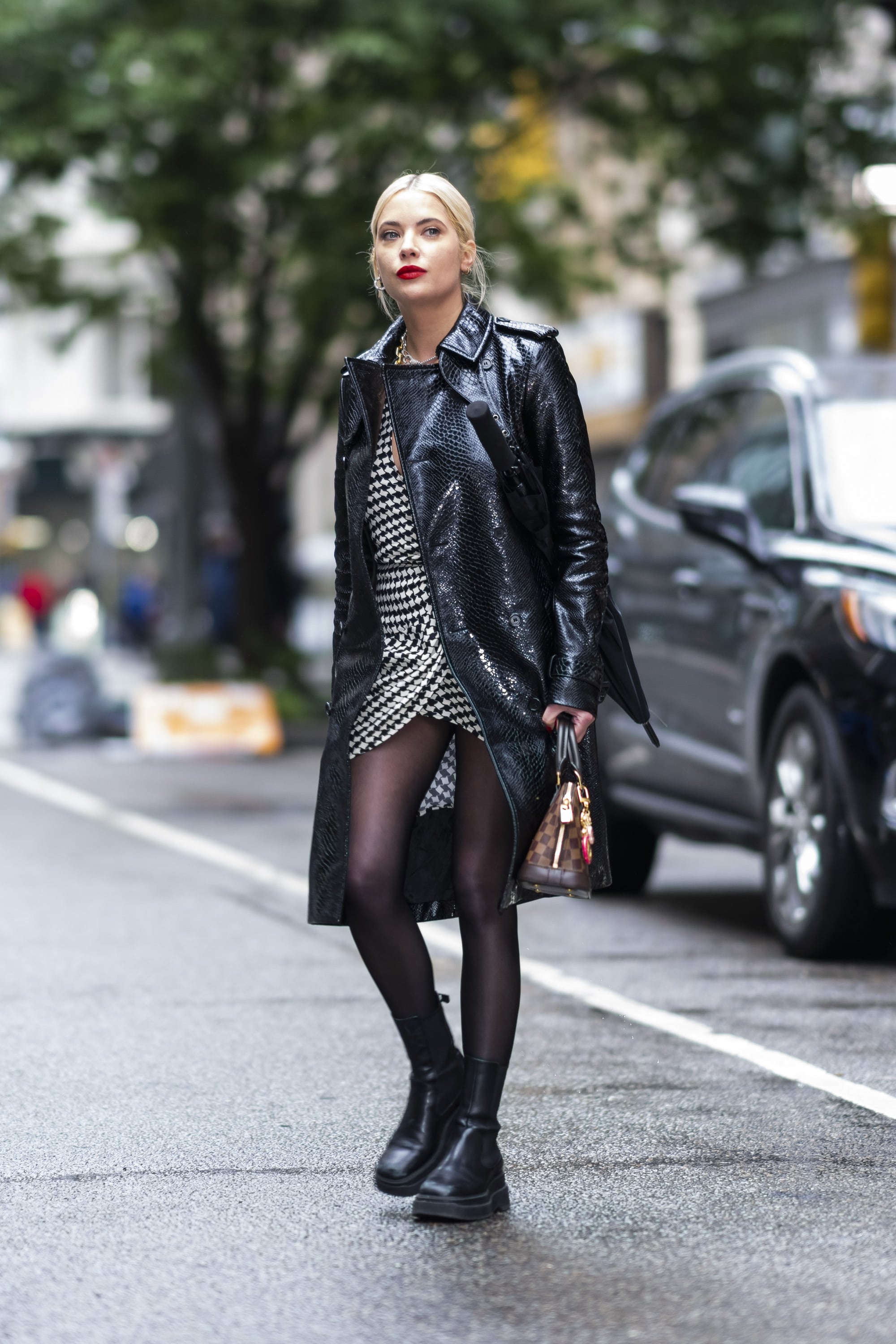 Image Source: Getty/Gotham / Contributor
We're unsure what we want more: Ashley Benson's bikini collection or her shiny "glazed-doughnut" nails. The latter has been trending for months, and Benson just gave it her stamp of approval while enjoying some time in the sun.
Tapered, almond-shaped nails were the foundation for Benson's chic manicure. Her milky-pink nail polish was topped with a layer of silver chrome powder to create that wet, glassy shine that has become the trend's staple characteristic. The nails were the perfect pool-side accessory alongside her stack of necklaces, tattoo collection, and tiny swimsuit.
If you've yet to try the "glazed-doughnut" nail trend, you have some pretty stellar inspiration to pull from. After Hailey Bieber and her go-to manicurist Zola Ganzorigt came up with it at the 2021 Met Gala, celebrities like Jennifer Coolidge, Lizzo, and Addison Rae, among many more, have all tried the manicure, providing endless variations to pull from. Whether you opt for a "glazed-doughnut" french manicure, "strawberry-glazed doughnut" nails, or any other iteration of the look, it's so versatile, it's practically considered a neutral. It's fitting for work and play, as evidenced by Benson's tropical display. Take a closer look at her nails below.
https://www.instagram.com/p/CqqcRWXu5OE/
Source: Read Full Article