When the Kardashian family decide to host a party, they will always take it to another level. The family has one of the most lavish lifestyles on showbusiness and they don't mind on spending some millions to celebrate a birthday, a wedding or a baby shower.
It seems that the sky is the limit for the Kardashians. They can make it snow in California whenever they want. They can also afford one of the most expensive weddings of all times or throw the most extravagant 1st birthday party you will ever see.
RELATED: Every Member of The Kardashian Family's Net Worth
Click the button below to start this article in quick view
10

Kylie Jenner's 21st birthday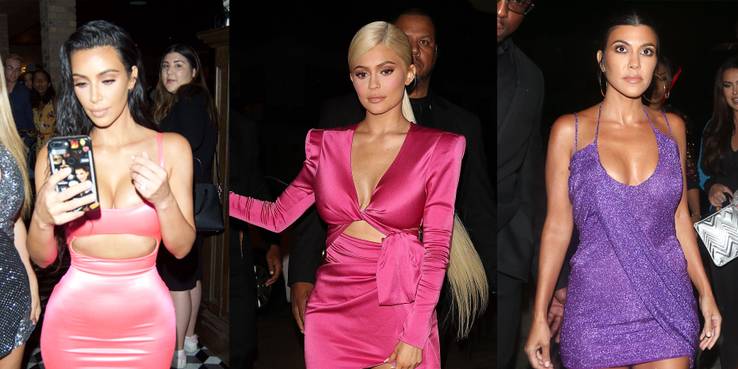 When Kylie Jenner turned 21, she organized a Barbie-themed party and it was just as luxurious as we can expect from a Kardashian-Jenner.
Kylie wore two dresses that night. The first one was a revealing pink dress and the second was a jumpsuit covered with Swarovski crystals. There was also a Barbie-themed cake.
Among the guests, were Bella Hadid and all her family. In a corner, there a mural with images of the whole clan and closest friends. Kris Jenner, her mother, gave a touching speeching to celebrate the date.
9

Khloé and Lamar's Wedding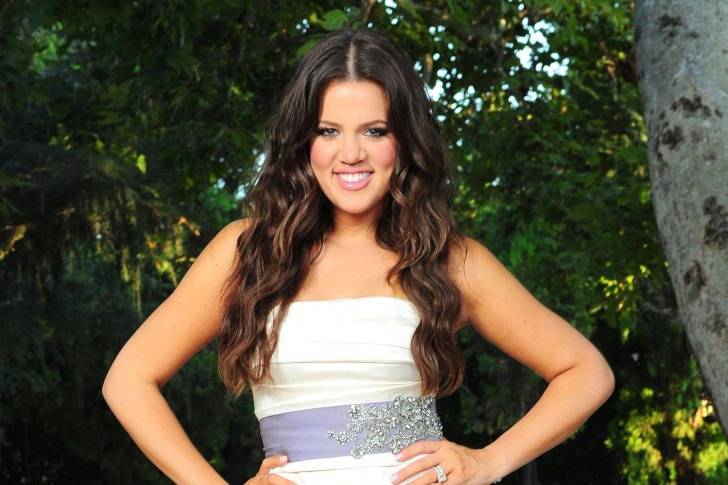 Khloe and Lamar Odom decided to get married after they were dating for one month. For most people, it would mean a rushed wedding. The Kardashians organized a flawless wedding in just a week!
The wedding was in a private mansion in Beverly Hills. They hired a 10-piece orchestra and had a black-tie party. Unfortunately, the marriage was not a fairytale. Khloe had to deal with countless cheating scandals, and the couple divorced four years later.
8

Kim Kardashian's Birthday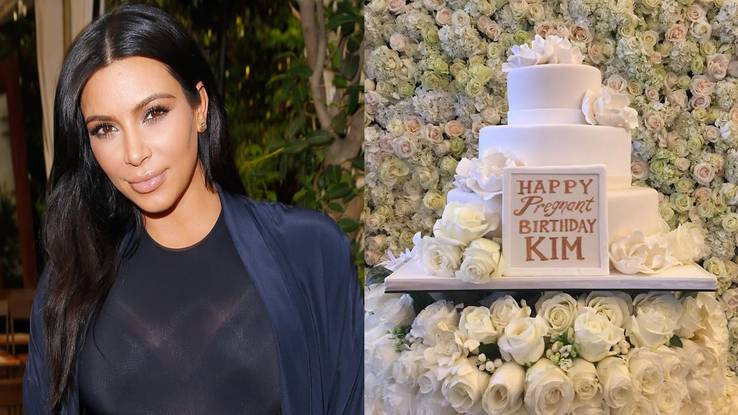 When Kim Kardashian turned 35, she got a surprise part at the Cinépolis Luxury Cinemas in LA. Kanye West invited the reality TV star to watch a movie and have a quiet night. However, West rented the whole place to give his wife a birthday party.
RELATED:  10 Most Expensive Things Kim Kardashian Has Bought
As everything organized by Kanye West, the party was impressive.Kim was pregnant and the guests were wearing fake baby bumps. There was also a board saying "Happy Pregnant Birthday Kim."
They've shared several images on their social media and she looked thrilled.
7

Kris Jenner Christmas parties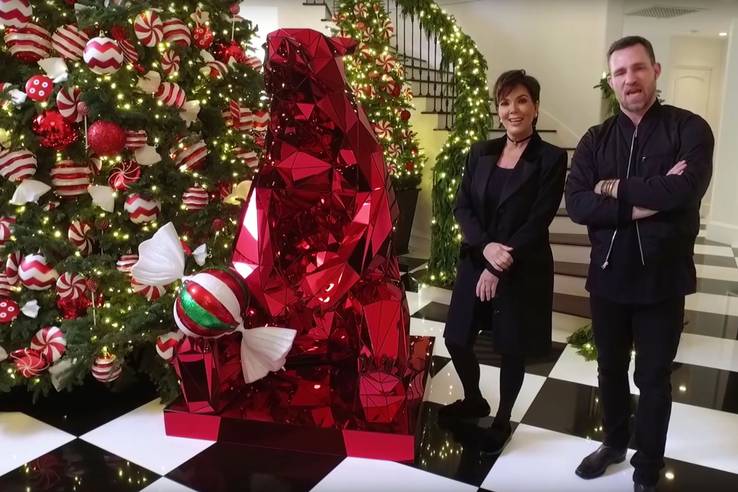 During a Keeping Up With The Kardashians earlier this year, Kim Kardashian asked to be the official host of the family Christmas party. Kris Jenner burst into tears and gave her blessing.
RELATED:  10 Most Expensive Outfits Worn By Kim Kardashian
For people who follow the Kardashians, it is easy to understand her emotion. Christmas parties are Kris Jenner thing for decades. Every year, she spends thousands of dollars on a lavish celebration and she pays attention to each detail. The preparation demands a few months. However, it seems that from this year on, we are going to see another family member take care of the iconic party.
6

North West's 1st Birthday Party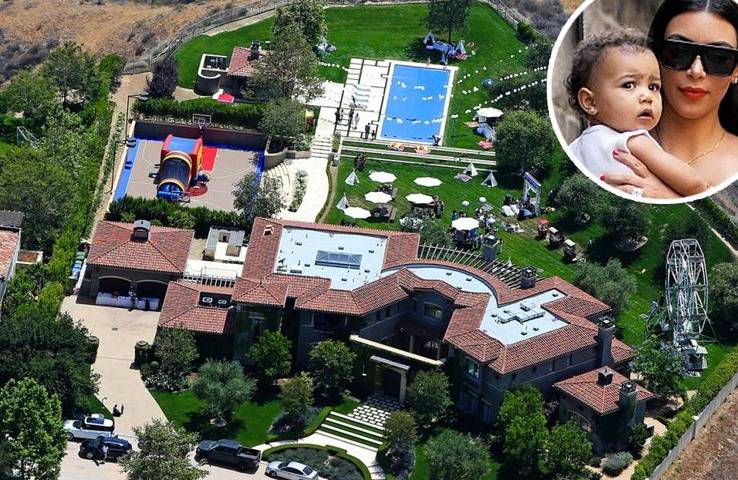 Kim Kardashian and Kanye West would never try to save money on North West's first birthday party. Their first child celebrated the day with a party inspired by the Coachella festival.
The Kidchella had everything a great festival needs. The party was held in Kourtney's backyard, that was big enough to have a Ferris wheel and a stage where guests could perform. The parents requested the guests to dress up like they were going to a real festival.
There is no information about how much the party cost. But it is undoubtedly one of the most lavish celebrations the Kardashians had.
5

Stormi's 1st birthday Party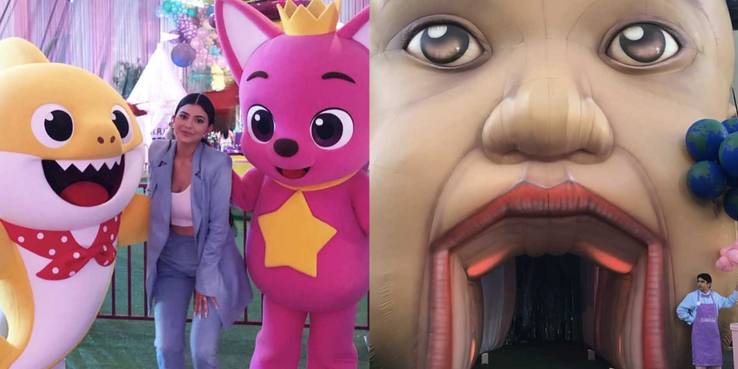 Stormi Jenner will not remember her first birthday party, but we will never forget that. Kylie Jenner built a theme park to celebrate the first year of her baby daughter.
The Stormi World had a giant Stormi head at the entrance. Inside the guests could enjoy Baby Shark presentations, moving cakes, and theme park rides. Guests also received Chanel gifts. The decoration included life-sized teddy bears and a Stormi shop. The cost of the party was not revealed, but it probably cost more than most weddings.
Among the guests was DJ Khaled, who gave Stormi her first Chanel bag.
4

Kim & Kanye's Christmas Party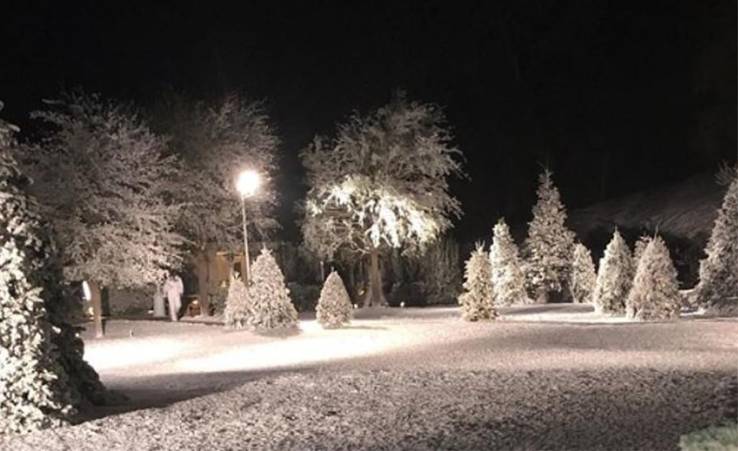 The Kardashians are so powerful that they can make it snow in California. Last year Kim Kardashian and Kanye West spent $1.3 million on their Christmas party. Besides the Kardashian-Jenner clan, A-list celebrities like Jennifer Lopez, Alex Rodriguez, Sia, and Paris Hilton attended the party.
Kim and Kanye spent nearly $350.000 to cover their property with snow and all the guests were impressed. There was even a small hill where guests could slide. Looks like great fun, but it would be easier to fly to Colorado and enjoy the real thing.
3

Kris Jenner's 60th birthday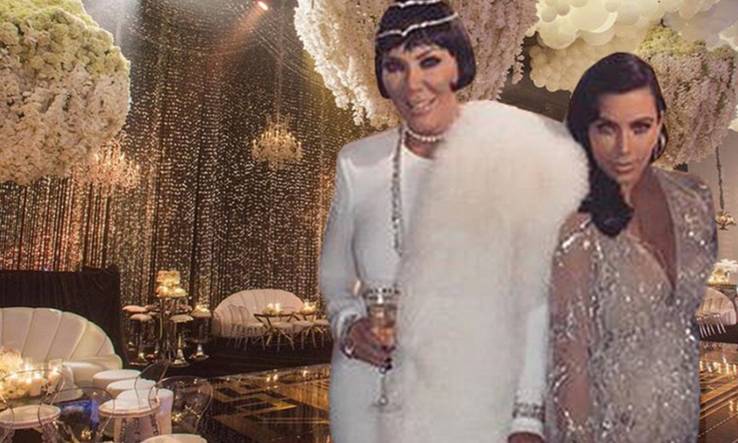 You just turn 60 once, right? And Kris Jenner wanted to make this day unforgettable. In 2015, her children organized a Great Gatsby themed party. Of course, they honored the theme and there was luxury in each detail. The lavish celebration cost $2.000.000.
In the invitation, there was the promise of "champagne flowing, dinner and dancing." The guests were not disappointed.
Kris Jenner arrived using a long and flawless white dress. All her children looked just as glamorous. Like in all Kardashians parties, there was a significant number of A-list celebrities like John Legend and Chrissy Teigen.
2

Kim Kardashian and Kanye West's Wedding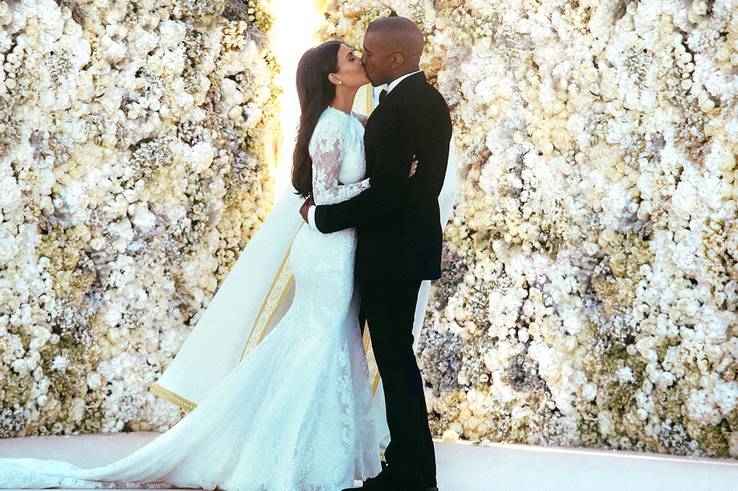 Kim Kardashian and Kanye West's wedding was the most remarkable party the family had so far. According to E! Online, the celebration cost is estimated at $2.800.000.
The highest investment was probably renting Forte di Belvedere, that can cost from €100.000 up to €1.000.000. Another expensive choice was hiring Andrea Bocelli to sing at the ceremony.
There were also huge expenses with hotels, flowers and private jet services. The couple is still happily married and has four adorable children.
1

Kim Kardashian and Kris Humphries' Wedding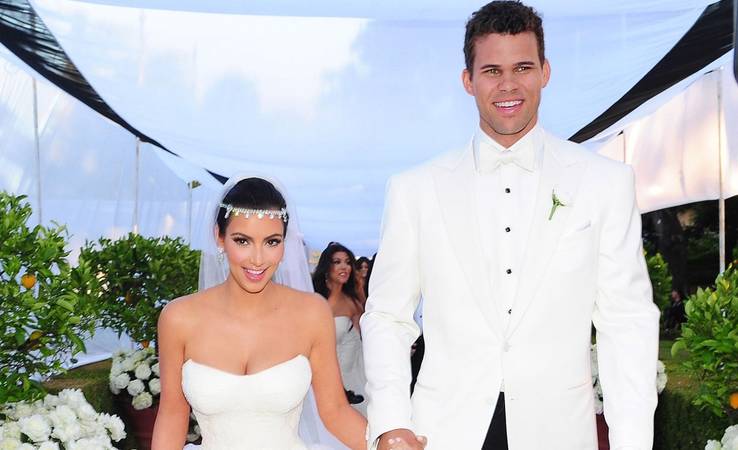 Kim Kardashian and Kris Humphries remained married for only 72 days. However. They had one of the most expensive weddings among celebrities. The event cost the couple over $10 million – $2 million just on flowers and $20.000 for the cake.
However, the Kardashians know how to sell their image like few people in showbusiness. Kim closed a deal with People Magazine to cover her wedding and also negotiated an especial for E! Online. According to some sources, the deals paid for the costs of the multimillionaire wedding.
NEXT: 10 Most Expensive Celebrity Wedding Dresses
Tags:Kardashian
Source: Read Full Article