Neymar Junior is one of the most skilled soccer players of his generation. He was born in a low-income family in Santos, Brazil, but his talent for the sport changed his life. He has a five-year contract with Paris Saing-German team that is worth $350 million.
RELATED:  The 10 Most Expensive Things Zlatan Ibrahimovic Owns
The PSG player doesn't think much before spending his fortune and he has the best life money can afford. Surprisingly, it doesn't keep him away from some financial scandals. In 2016, he was found guilty for tax evasion in Brazil and would have to pay over $50 million, which he later negotiated down with the new Brazilian president.
Keep scrolling and find out how Neymar spends his money.
Click the button below to start this article in quick view
10

Yacht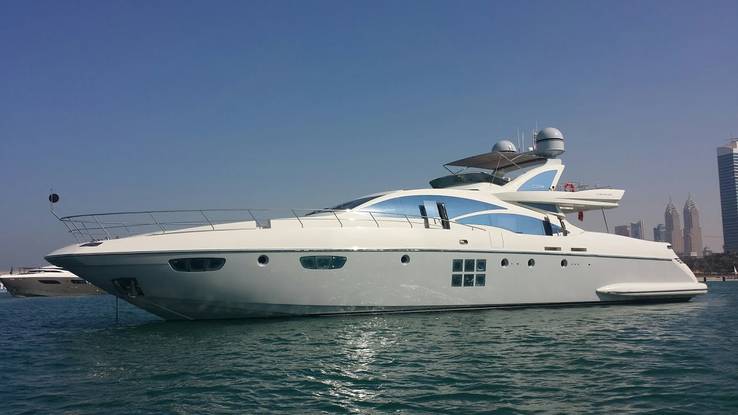 Neymar has a yacht that is worth $8 million. The second-hand luxury boat costs $120,000 per year to maintain. According to Forbes, the yacht losees up to 10 percent of its value per year.
However, Neymar enjoys his investment. When he is not playing, he is often spotted on his Azimut Yachts partying with his friends. The yacht, Nadine 78, has three floors, four suites and a jacuzzi. There is enough space for 65 people. Neymar keeps it in a marine in Santos, where he comes from.
9

Mansion in Brazil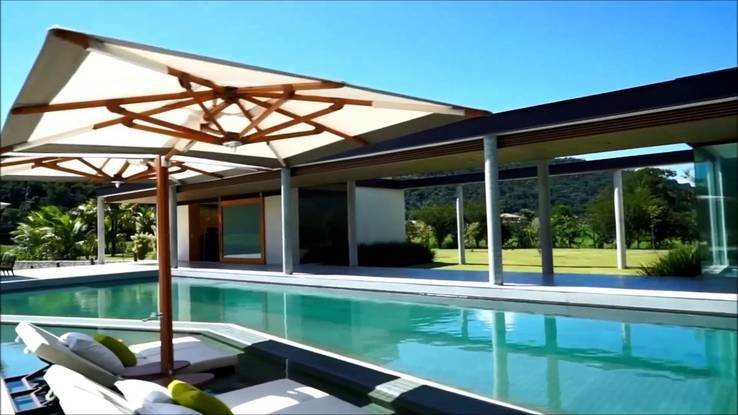 Neymar has a house that is worth approximately $7.5 million in Mangaratiba, Brazil. As with everything Neymar has, the place is lavish. He bought the house in 2016 and it was built in a two-and-a-half-acre area in a private condo.
RELATED:  The 10 Highest Paid Soccer Players On Earth, Ranked
The mansion has six bedrooms, a gym, helipad, tennis court, a swimming pool with panoramic view, and a wine cellar that has enough space for 3,000 bottles.
The player spent weeks resting at the place after he had surgery on his foot in 2018. He often brings friends to his home and he likes to have a barbecue or a poker night with them.
8

Private Jet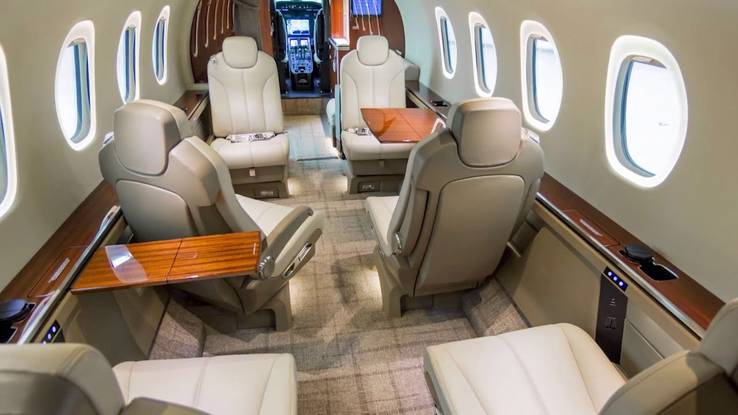 Most of the highest-paid soccer players have a private jet, and Neymar is no different. He bought an Embraer Legacy 450 that is worth approximately $15 million. As he is often traveling between Europe and Brazil, this purchase makes sense.
The airplane has enough space for nine people, and it can reach up to 2.900 nautical miles. The stylish aircraft has leather seats, an infrared camera, and a flight vision system.
Other players like Zlatan Ibrahimovic, Cristiano Ronaldo and Messi also have their own private jets.
7

Birthday Parties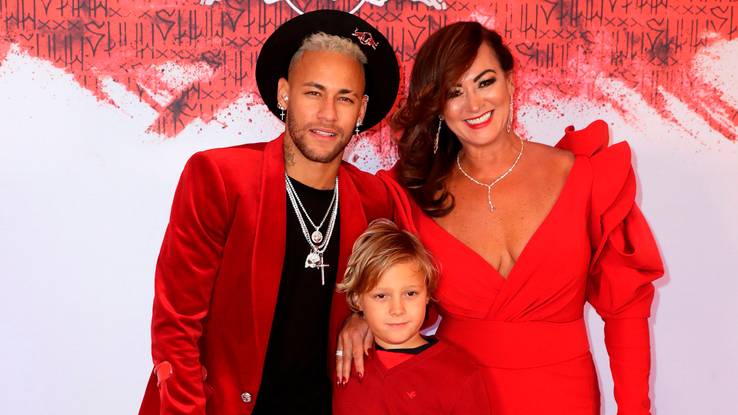 Neymar loves to party, and when it comes to his birthdays, he goes the extra mile to have an unforgettable night. This year, the PSG player had a red-themed party in Paris and he looked thrilled during the celebration.
RELATED:  10 Most Lavish Parties The Kardashians Ever Had
The player rented the Pavillon Gabriel, near the Champs-Elysees. Neymar has a very close relationship with his culture, so most of the 200 guests were Brazilian. Many of them were celebrities and his birthday was all over the media in his home country.
Players like Kylian Mbappe and Gianluigi Buffon also attended his 27th birthday party.
6

A new smile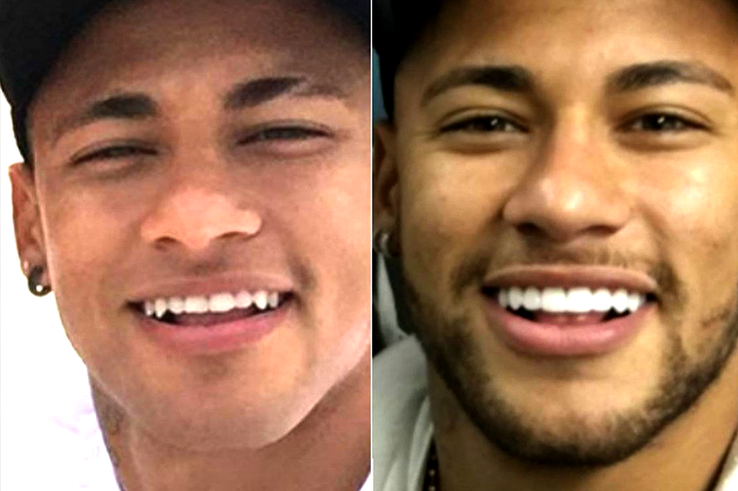 Neymar always pays attention to his appearance. After he became famous, the player Neymar entirely changed his looks, and one of the first changes was his smile. And it does look flawless.
The PSG player has bought dental veneers. According to Healthline, each tooth can cost up to $2,500. That means he might have spent $40 thousand if he bought just part of the smile.
Dental veneers are a common thing among soccer players. Cristiano Ronaldo, Ronaldinho Gaucho and Firmino are some examples of players who have went through the treatment.
5

Rental in Paris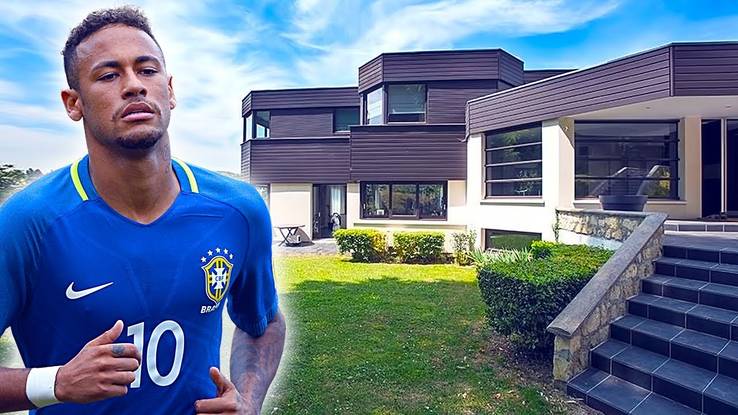 When Neymar moved to Paris in 2017, he spent some months in a hotel until he found a perfect home. By the way, it was an expensive one. Neymar pays approximately $16 thousand a month for renting this house in France.
The 10,800 square-foot house has five floors, a swimming pool inside, a sauna, a Turkish bath and a pool room. Neymar is not the first celebrity to rent the place. It looks just as impressive as his house in Brazil.
Before him, the legendary player Ronaldinho and the French actor Gerard Depardieu lived there.
4

Watches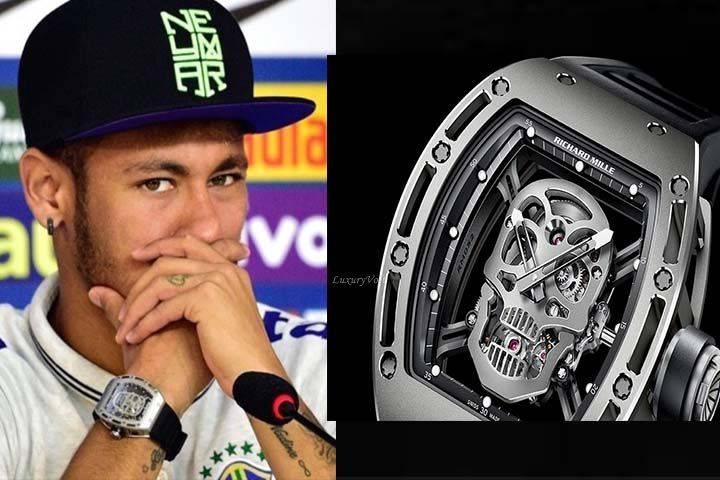 Neymar also loves watches and he doesn't think twice about spending thousands of dollars in a new model for his collection.
According to Business Insider, his favorite brand is Gago Milano and once he entered a shop of the brand in Tokyo and bought 16 watches for $180 thousand. Sometimes he shares images of his impressive collection with multiple brands on his social media.
The player and the brand later teamed up in a partnership. Gaga Milano produced a limited edition inspired by Neymar and each watch cost approximately $2 thousand.
3

Paying trips for friends and family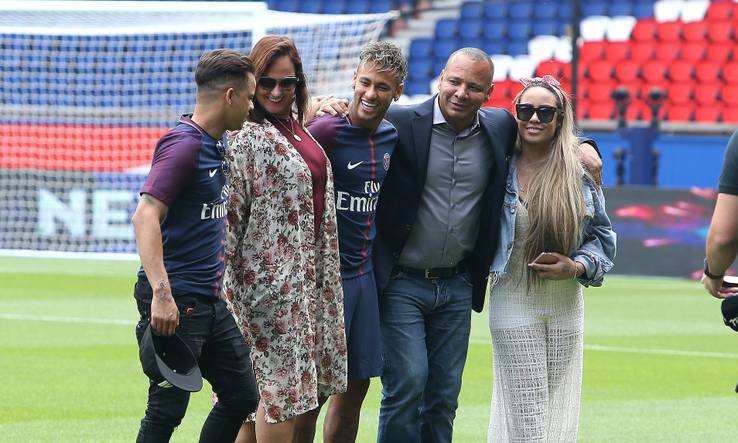 It might be great to have a friend like Neymar; the player is very attached to his friends and family. It doesn't matter where he goes, he brings his entourage. His parents, sister, his son, the mother of his son, and countless friends are part of the entourage.
Many sources claim that Neymar often pays the trip for many Brazilian friends. He seems to be generous with people close to him. In 2017, he sent a private plane to an island in Brazil because his ex-girlfriend missed her flight.
2

Car Collection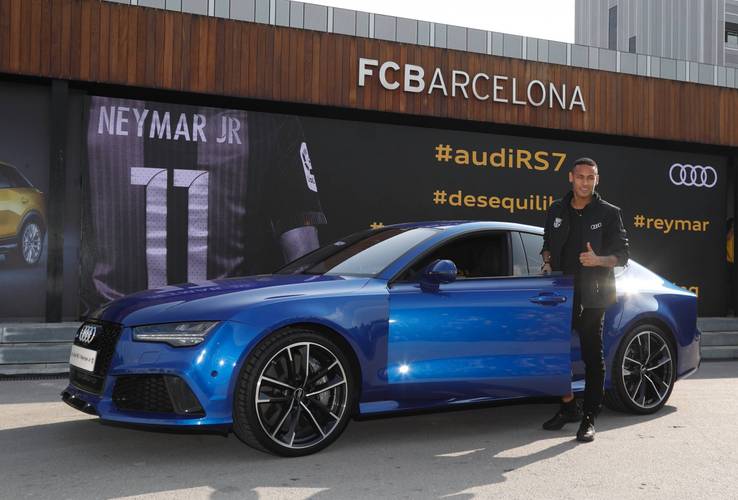 Neymar isn't a low profile person. So it is no surprise he also has a multimillionaire car collection and no matter where he goes, we are going to see him driving with style. He also likes to share images of his cars on his social media.
Among his collection is a Ferrari 458 Italia that costs approximately $230 thousand, and a rare MC12 Maserati that is worth over $500 thousand. There are just 50 cars of that model in the world. But Neymar also has an R8 Spyder ($120 thousand) and several Audi luxury vehicles.
1

Helicopter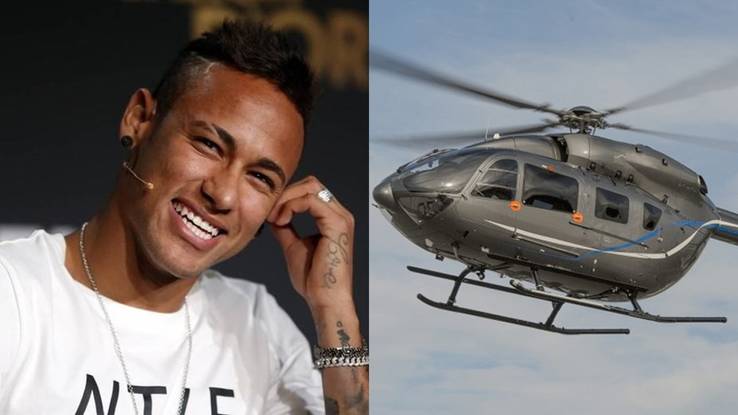 Although Neymar has a unique car collection, he doesn't drive to work anymore. In May, he arrived for his training for the Copa America, in Brazil, on board his new toy. Earlier this year he bought an Airbus H-145, that is worth nearly $14.5 million.
Neymar is a fan of Batman, and he customized the interior of the helicopter after his favorite superhero. Unfortunately, Neymar was injured and he couldn't play on Copa America, but Brazil won the championship anyway.
Tags:neymar junior
Source: Read Full Article